Event Information
Location
International Center for Studies in Creativity
Hotel Henry, 444 Forest Ave.
corner of Rockwell Road and Cleveland Circle, enter from Buffalo State College Rockwell Road
Buffalo, NY 14222
Refund Policy
Refunds up to 7 days before event
Description
A Crucial 21st Century Workplace Skill
Workshop Scope
* Frame Problems
* Learn Tools
* Generate Novel Ideas
* Explore Your Personal Style
Presenters: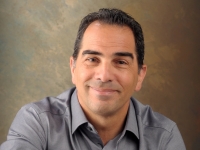 Dr. Gerard J. Puccio is Department Chair and Professor at the International Center for Studies in Creativity, Buffalo State. Gerard has written more than 50 articles, chapters and books and is an accomplished speaker and consultant; he has worked with major corporations, universities, and numerous school districts. Some of his recent clients include the BBC, Fisher-Price Brands, Blue Cross and Blue Shield, Kraft Foods, Rich Products, BNP Paribas, Rubbermaid, Coca-Cola, and the Fashion Institute of Technology. He has delivered creativity workshops and presentations across the United States and in more than 20 different countries.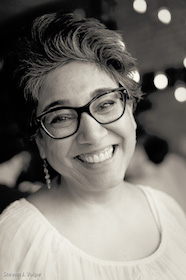 Ismet Mamnoon is a graduate from the International Center for Studies in Creativity at Buffalo State College. She is also a certified as facilitator for Polarities, FourSight and the Myers-Briggs Type Indicator. As a facilitator, Ismet believes in empowering clients with the ability to use Creative thinking in order to help them realize their potential and use their own expertise to address challenges within their field of work, and their personal lives.
As a self-professed "Parentologist" who has been writing about parenting for over 36 year she was invited to speak about parenting at a TEDx event and her talk is featured on Ted.com. Ismet is the founder of the Beyonder Academy which launched the first ever creativity program for local and international, middle and high school students at Buffalo State College. The Beyonder Academy also provides training and resources for educators and parents across the world.
Currently Ismet serves as a facilitator at Knowinnovation for promoting team science with academics from all over the world. She is a trainer and facilitator at Innovation Bound where she designs and delivers creativity training for corporate clients. In her role as adjunct faculty, she also teaches graduate level courses in creativity, facilitation and change leadership as part of the SUNY International Graduate Program for Educators.
Ismet has authored several books, a Parenting tool kit and created card decks related to her work in the field of creativity. She has received the Firestien Family Creative Achievement award, the President's Medal for Outstanding Graduate Student at Buffalo State and the SUNY Chancellor's Award for her work in creativity.
Date and Time
Location
International Center for Studies in Creativity
Hotel Henry, 444 Forest Ave.
corner of Rockwell Road and Cleveland Circle, enter from Buffalo State College Rockwell Road
Buffalo, NY 14222
Refund Policy
Refunds up to 7 days before event