Creative Terms Workshop To Increase Your Bottom Line - Murrieta

Saturday, March 5, 2016 from 9:30 AM to 4:00 PM (PST)
Event Details

The Words You Say Are Worth MONEY!
Have you ever wondered how seasoned investors get such amazing deals? It is not always the strategy, sometimes it's what you say, that makes the difference. 
Join us for our March Real Estate Investor Workshop featuring Mr. Rob Lett all the way from Atlanta, Georgia! We are very excited to have Rob here to shed some light on the idea that our words are worth money and can make a difference in they types of deals we get. Come join us on Saturday as he addresses many of the myths of real estate investing that stop most people from taking advantage of the best real estate prices in recent history. 
On Saturday, you will learn practical negotiation and acquisition techniques you can use right now.  Some of the things you will learn are: 
Why People THINK You Need Money To Invest

How To Think Like An Investor

The Importance of SYSTEMS To Buy And Sell

Why The Economy Is Good For You

Why A House, Isn't Just A House

Negotiation Techniques That Make CASH!

Using Options To Put Houses On Layaway!

Assignments Aren't Just For Wholesalers

Use Matching For More Cashflow

Uncomfortable Circumstances Mean Money!
AND MORE 

This is going to be a great learning experience for all attending! 
Learn To Invest From The Best!
You Must Be Registered To Attend
Seats Are Limited!
Register NOW To Reserve Yours!
*Arrive Early - Doors open at 9:00 am for Check-in*
A bit about our Speaker: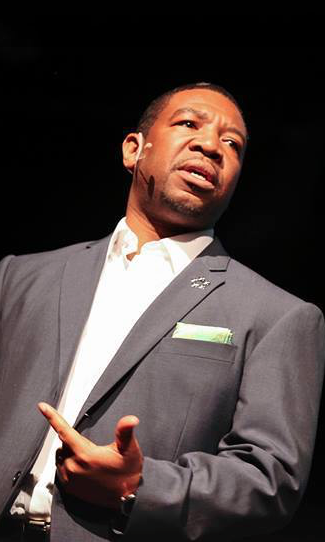 Rob Lett
Real Estate Investor, National Speaker, Author and Mentor
Rob Lett began his career as Quality Analyst who left the IT industry in 2000 to work full time as real estate investor.  Originally from Queens, New York, Rob became inspired to pursue real estate as a career by his parents who invested part time.
As a former engineer he used his attention to detail to specialize in the creative finance side of real estate investing. With over 15 years of experience as a real estate investor, and having acquired more than 2 million dollars in real estate in his first year and a half alone, Rob has made a name for himself as the creative finance guy. 
Rob started his investing career as the speaker liaison for the largest Real Estate Investors Association in the U.S. and quickly began hosting their "Evening With An Expert" sessions; teaching real estate bootcamps, and designing curriculum for real estate investors.Rob was later featured on television and radio shows explaining how a person can build a real estate portfolio without money or credit.  
Having grabbed the attention of local investors in Atlanta, he became a sought after speaker, taking first place in a Toastmasters' competition. Local success eventually led him to become a national speaker for some of televisions most popular gurus – training thousands of professionals across North America in the fields of real estate and marketing. Some of who paid upwards to $1,000 per day to hear him speak!
Today Rob leads a successful team of over one hundred real estate investors and marketers that span across six different states. His team focuses on everything from Foreclosures, to Fix and Flips, Wholesaling, Lease Options, Subject To, Options, Multifamily, Notes and more!
Originally from Queens, New York, Rob currently resides in Atlanta, GA with his lovely wife, Daralynn.
Register NOW to Join us!
We Expect This Workshop To Sell Out Fast!
We Look Forward To Seeing YOU There!
What attendees are saying about this workshop:
~ from Saturday, February 20, 2016 
"Very practical. He never had a dull moment, and the quality of the information was the best I've ever heard live." - Samuel Anefils, Oakwood, GA 
"Fabulous information. Enjoyed the problem/solution framework to help us think through issues as a problem solver would and get practice with think kind of thought process. Thank you Rob!" - Katharine Pike, Atlanta, GA 
"Today has been fabulous. I really learned a lot about subject tos and lease options without having a lot of money to invest. I loved the examples that were given with the problems, and that the solutions were worked out for everyone to understand. Rob Lett is an awesome trainer, patient and gave different scenarios to help you understand. I had been through different problems and was going to give up on the idea of real estate., but I am encouraged..."  - Chris Vance, Lawrenceville, GA
#creativefinancing #roblett #realestate #investing #leaseOptions #financialfreedom #entrepreneur #entrepreneurlife #fireyourboss #loveyourlife #realestateed
When & Where

Jefferson Training Center
26377 Jefferson Ave., Suite F
Murrieta, CA 92562


Saturday, March 5, 2016 from 9:30 AM to 4:00 PM (PST)
Add to my calendar
Organizer
NORRIS Real Estate Solutions
At NORRIS Real Estate Solutions, our mission is to assist as many people as possible to become financially independent through business ownership and real esate investing.  We deliver world-class Real Estate Investment Education Programs with local live mentoring to help you succeed.  Our nationally recognized training program is designed to teach you to recognize the best investment opportunities out there in todays market - whatever that may be; and our local community helps you take action!
75% to 80% of self-made millionaires achieved their wealth through real estate. 
Why gamble on your financial future, play the odds and come join our team!
Creative Terms Workshop To Increase Your Bottom Line - Murrieta