Description
In conjunction with the Lumen Prize, Harvestworks, LISA and Hyphen Hub, Creative Tech Week celebrates our inaugural, year one festival with a massive opening celebration. Join us! Featuring 25 tech art installations, a performance, special keynote presentation by Paola Antonelli of MoMA, visuals by Vade and DJing by a new hot talent to be revealed May 1.
If you have a paid CTW Weeklong badge or paid day pass, your entry to this event is included. If you have an Expo pass or free day pass, or no pass, you will need to register.
Start time: 6:30pm
End: 11:00pm
Keynote Presentations: 6:30
After an interval to get a drink and greet guests, we'll begin the evening with some brief comments from Isabel Walcott Draves, Founder and President of Creative Tech Week; Jeanne Angel, Director of Production and Director of the Expo; Randi Brant, Director of the Industry Hub by Future Colossal; Asher Remy-Toledo and Mark Bolotin, Art Directors of the Arts Hub; and Alex Post, Director of the Community Hub; and Dawn Barber, co-Founder, Creative Tech Week.
Paola Antonelli, Senior Curator of Architecture & Design + Director of R&D - Museum of Modern Art
Paola Antonelli is senior curator of architecture and design, and director of research and development, at the Museum of Modern Art (MoMA) in New York City. Her work investigates design's influence on everyday experience, often including overlooked objects and practices, and combining design, architecture, art, science, and technology.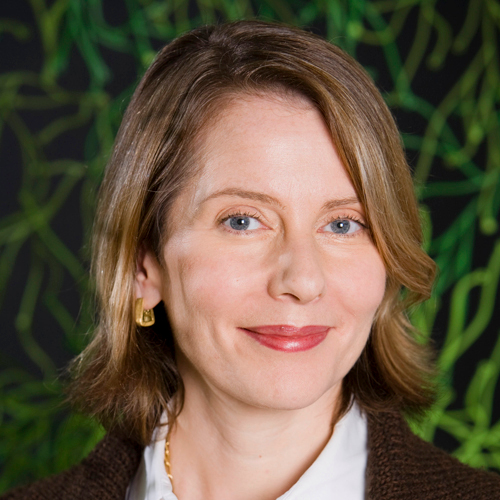 VJ: Anton Marini (vade) is a video performance artist and programmer. His artwork focuses on improvisation and realtime manipulation of video. He plays, bends, rips, tears, shreds, morphs, molds, glitches and synthesizes pixels to form new visual experiences. He designs open source tools to help facilitate the realtime video performance medium.
He is a former artist in residence at Eyebeam Art and Technology Center and researcher in residence at NYU's Brooklyn Experimental Media Center. He has also taught at Parsons/New School Design and Technology Department and performed and taught workshops at many new media and video festivals around the world.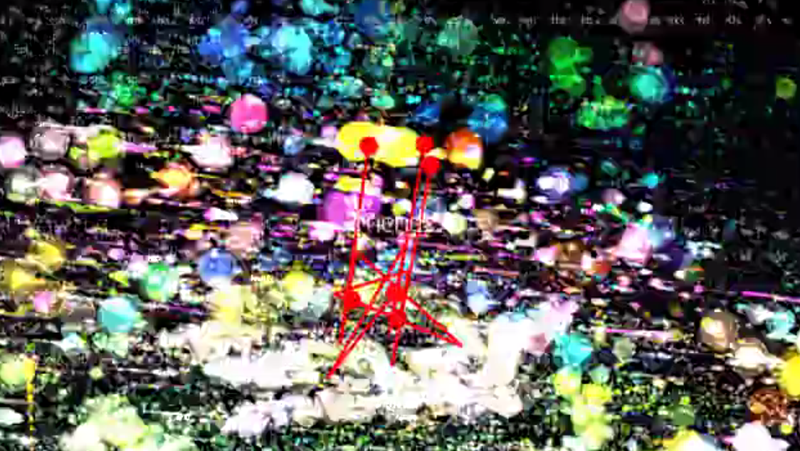 LISA
Leaders in Software and Art (LISA), founded in 2009, brings together cutting-edge software and electronic artists, curators, collectors, and coders to share their work. LISA holds exclusive monthly salons across NYC featuring presentations by artists who work with technology; produces LISA conferences; and partners with museums and other organizations to showcase the work of past speakers. Over 200 past LISA speakers are featured in the artist portfolio at softwareandart.com/presenters.

The Lumen Prize
The Lumen Prize celebrates the very best art created digitally by artists around the world. Its goal is to celebrate the power and potential of this exciting genre through an annual competition and global tour of works selected by an eminent panel of judges.
Since 2012, Lumen has staged more than 20 shows and events in more than 10 capital cities around the world, including New York City, Shanghai, Athens, Amerstdam, Riga, Cardiff, and London. In partnership with its academic partners, Lumen holds seminars, artist talks and symposiums at nearly all of its shows.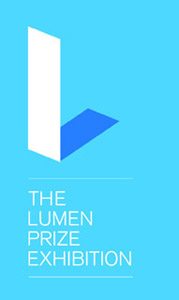 Harvestworks
Harvestworks presents experimental art in collaboration with their Technology, Engineering, Art and Music (TEAM) Lab. Since 1977 we have been supporting the creation of work that explores new and evolving technologies. In line with the historical E.A.T. (Experiments in Art and Technology) we provide an environment for experimentation with technicians, instructors and innovative practitioners in the electronic arts. Former Harvestworks' residents, who have also used remixing in their art process, include established artists, such as Christian Marclay, Luke Dubois and Cory Arcangel.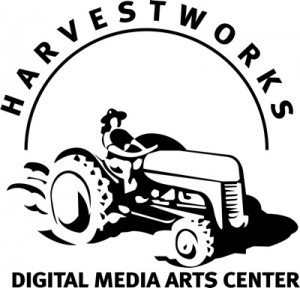 Hyphen Hub
Hyphen Hub is a creative engine to explore and provoke radical new visions of the future through the integration of art, technology and business. We are a New York-based organization that serves as a platform and community to showcase the latest in arts and technology. We have a unique relationship with leading digital artists, curators and companies working in the multimedia field worldwide.

We specialize in:
– Producing and managing cutting-edge multimedia events for organizations, art fairs and festivals.
– Hosting regular Hyphen Hub nights that showcase the work of world-class international artists.
– Providing a personalized residency and consulting service for artists and professionals working at the forefront of art and technology.

Creative Tech Week
Creative Tech Week Is Coming to NYC 4/29-5/8!
In partnership with NYC EDC the city-wide 10-day festival will showcase the intersection of creativity and technology, with as a combination of free events for consumers and 350+ ticketed events for professionals, entrepreneurs, developers and creatives. Spanning 10 days and 5 boroughs, Creative Tech Week will feature cutting edge virtual reality (VR), augmented reality (AR), data visualization, generative algorithms, 3D printing, experiential & interactive advertising and creative computer programming. Weeklong or 1-day tickets are at https://creativetechweek2016.eventbrite.com