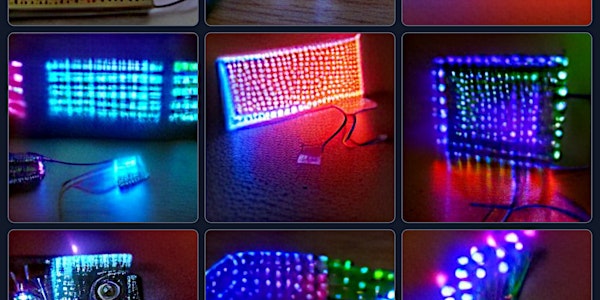 Creative Tech Oddballs: meetup #1
A meetup for creative tech people!
When and where
Location
Grumpys Bar 1242 Rue Bishop Montréal, QC H3G 2E3 Canada
About this event
We think you'd be interested in the inaugural meeting of the Creative Tech Oddballs (CTOs) group in Montreal. We'd love to see you at Grumpy's bar on Wednesday, August 31st at 7pm! We hope to have these events every month, so don't worry if you can't make this one.
For our first meeting, we hope to get to know each other and talk about what the group could be. There will be some facilitated discussion, but mostly a chance to chill out.
Our goal: We are hoping to get together like minded people to share their art/tech ideas, projects, and aspirations in a low barrier to entry monthly meetup group where we can connect and grow. We want to bring together folks who are possibly unlikely to meet, but share connections and affinity for any extremely broad flavor or combination of art and technology, be it code, hardware, installation, performance, textiles, robotics, poems, paintings, AI, biology, music, writers, activists, scientists, or any other tangentially related pursuit. At minimum, you might show up and meet someone cool, share a project or get inspired, but maybe we can collaborate on bigger projects and learn from each other.
We aim to be inclusive of anyone curious or practicing in unique ways at any skill level. If this sounds fun to you, you're the target audience, no matter how many finished pieces, projects or shows you've done or not done.
Who are we? You may know one or both of us, but we're both community organizers with past lives bringing together art folks in different cities and now finding ourselves looking for community in Montreal. Lee is a cyborg interested in squishy and body centric tech, and Don is a creative tech person who builds makerspaces. We're looking to the community to see the exact shape this group takes, and would love co-organizers if you're interested. Don't hesitate to reply to us!
If you can't make it but would like to be involved in other things, let us know. Hope to see you soon!
lee & Don