About this Event
What does it take to be a creative army of one?  Get inspired by artists who work in teams, lead them, or have to go it alone. Join us as we host Kays Al-Atrakchi, EJ (@Eyedesyn) Hassenfratz, and Barton Damer (AlreadyBeenChewed.tv)
More to come.
HAPPY NEW YEAR!
- Ko (@ninjacrayon)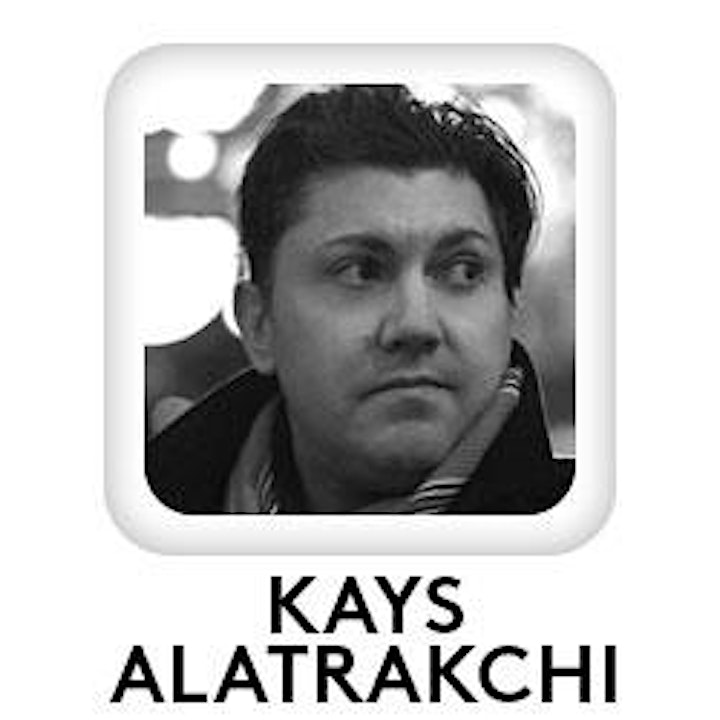 In an industry of highly specialized skillsets, Kays Alatrakchi is a bit of an oddball. An accomplished Director, Colorist, VFX Artist and Music Composer Kays has worked on a diverse number of projects ranging from feature films to documentaries to advertising campaigns for clients such as Sony, Microsoft, Warner Bros., Disney and Lions' Gate. His holistic approach to filmmaking has allowed him to realize his ambitious visions while working with the limited resources of the independent world.
In this exciting presentation, Kays will talk about his recent work on the music video for EDM artist Olivier Orand's single "Thursday Night" Kays will be discussing the various challenges of developing and producing the 100% VFX music video on a shoestring budget, from pre-viz to finishing. Leveraging the power of tools such as SideFX Houdini, Adobe AfterEffects and Substance Painter, and Blackmagic Resolve to craft a visually and emotionally cohesive narrative.
Kays will be joined on stage by Editor Derek Drouin (First Man, Looper), and Cinematographer Steven Strobel.
Barton Damer is a digital artist and motion graphic designer that started Alreadybeenchewed.tv 10 years ago. His studio is working on product launches for some of the most iconic brands including Nike, Star Wars, DC Comics, Marvel, Disney, the NBA, NFL, Under Armour, Vans, Adidas, Tiffany & Co.
@bartondamer / @alreadybeenchewed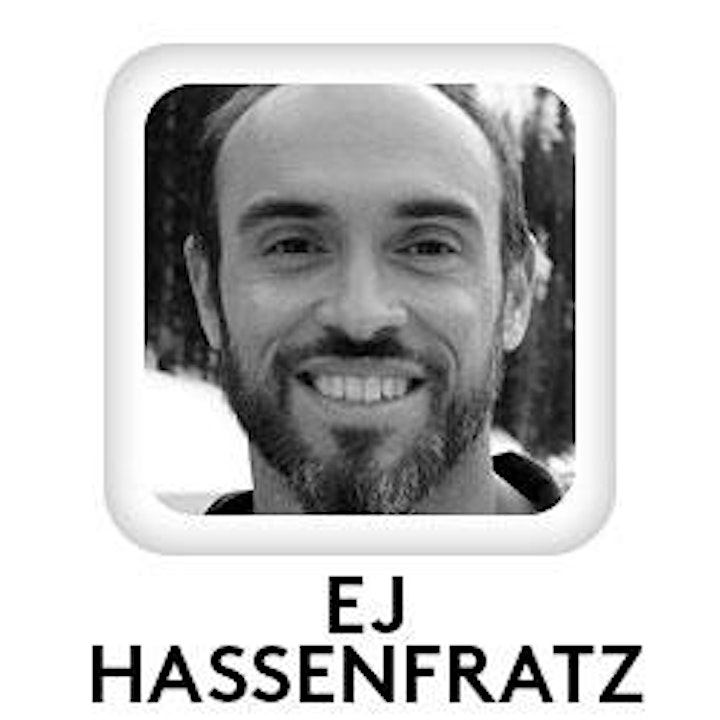 Mixamo allows anyone to rig and animated a character, even if you have zero character rigging experience. In this talk, EJ will be showing you how easy it is to utilize Mixamo to add character animations into your mograph workflows!
EJ Hassenfratz EJ is a multi-Emmy winning freelance motion design artist based out of the Mile High city of Denver, CO. And I loves me some 2D style animations made in the world of 3D. Originally hailing from Pittsburgh, PA, I come from a family of designers. My father and uncle are both Art Directors for broadcast news stations and my mother is a doctor. Since I can't handle the sight of blood, I opted to make pretty pictures for a living.