Description
Creative Suite User Group of San Jose is partnering with Creative Suite Lovers and other Bay Area user groups to present the new features of CS6 in the amazing iMax Theatre at San Jose Tech Museum.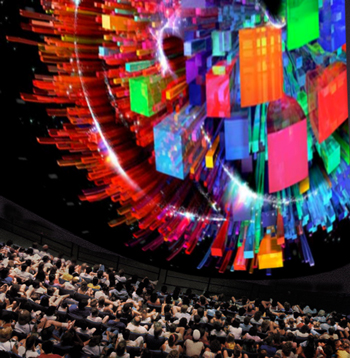 Sponsors include Adobe Systems, Inc., kreatable.com, onineinstruct.com
Giftbags for each participant, complements of Adobe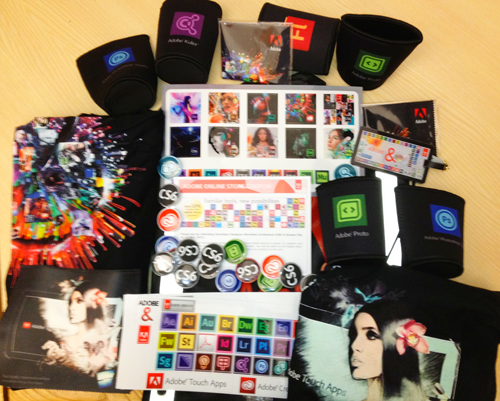 Some of the goodies to be included in your Adobe bag!
Raffle prizes include:
two Adobe Master Collections (each valued at over $2600)

20 3-month Creative Cloud subscriptions

t-shirts

training videos from video2brain.com

Our keynote speaker is the great Al Mooney, (@al_mooney) Adobe Product Manager for Professional Video Editing. Al is a dynamic speaker who just returned from NAB, and will be presenting amazing new features of Adobe Premiere CS6, made all the more compelling on the iMax screen. You won't want to miss this!

Al Mooney - Adobe Systems
Al Mooney has extensive technical, sales and marketing experience in the media industry. As product manager for Adobe Premiere Pro software, Mooney is responsible for defining, delivering, and supporting the overall feature set and functionality. Earlier, Mooney was the UK senior business development manager for video and broadcast at Adobe, providing technical workflow consultation for top broadcast accounts in the U.K. In that role, he oversaw the redevelopment of Adobe's video VAR channel, a network of expert resellers and service providers for the Media and Entertainment industry.
Mooney joined Adobe in 2009, after spending two years at Apple as the U.K. Pro Video business development manager. There he was responsible for the communication and go-to-market strategy of video solutions for the U.K. market, working with resellers and customers.
Before Apple, Mooney was European sales specialist at Digidesign, a division of Avid Technology. In this role, Mooney was responsible for the communication of high-end solutions into multiple territories, and managed technical communication between European specialists and engineers in the U.S. He also held earlier positions at Digidesign, including post-production product specialist, EMEA product specialist and marketing representative.
Mooney graduated with honors from the University of Surrey, Guildford, with a Bachelor of Music and Sound Recording (Tonmeister).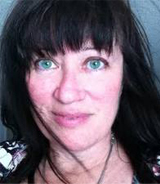 Sally Cox (@kreatable) is an Adobe Certified Instructor and eLearning professional, and owner of kreatable.com.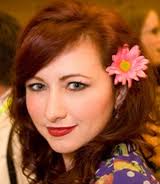 Kelly McCathran (@onlineinstruct) is an Adobe Certified Instructor and owner of onlineinstruct.com.
Our agenda:
6:30-7:30 - Al Mooney - keynote presentation
7:30-8:00 - Kelly McCathran presents Photoshop CS6
8:00-8:30 - Sally Cox presents Illustrator CS6
Raffle prize giveaway to follow the presentations
PLEASE NOTE: Registration fee of $20 is to help cover the cost of renting the iMax Theatre. I am paying $2500/hour for this venue.
Organizer of Creative Suite 6 Launch Event - San Jose
all things Adobe | design | digital publishing | social media | iphoneography | sarcasm | happiness and joy
I am an Adobe Certified software trainer, community organizer, eLearning/instructional designer, virtual producer and lap swimmer. I love rounded rectangles, milk chocolate and RMS Titanic. I strive to be happy every day.