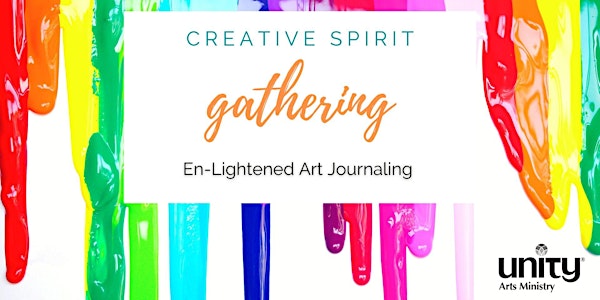 Creative Spirit Gathering
Art Journals for Self-Expression
About this event
Creative Spirit Gathering is an Art Journal program that empowers you with creative tools to deepen your spiritual practice. Our August sessions are dedicated to the theme of LIGHT. Geared to help you let your light shine on and off the page, we will explore meditations on your unique gifts as well as techniques for creating light in a variety of art media.
Join Jen Hutchins, founder of Unity Arts Ministry, along with a supportive community for weekly online sessions that include art journal inspiration, meditation, creative journal time, and community share. Our expressive arts approach combines reflective writing with basic art materials. Capture your thoughts and process your emotions with color, texture, line and form.
Focus is placed on creative process over end product. Lessons utilize simple art materials you are likely to have on hand such as crayons, pens, colored pencils, water color paints, and collage materials. No prior artistic experience is necessary.
Attend one or all of the sessions as they fit your schedule. Archives of Creative Spirit Gathering videos are available for a limited time via YouTube.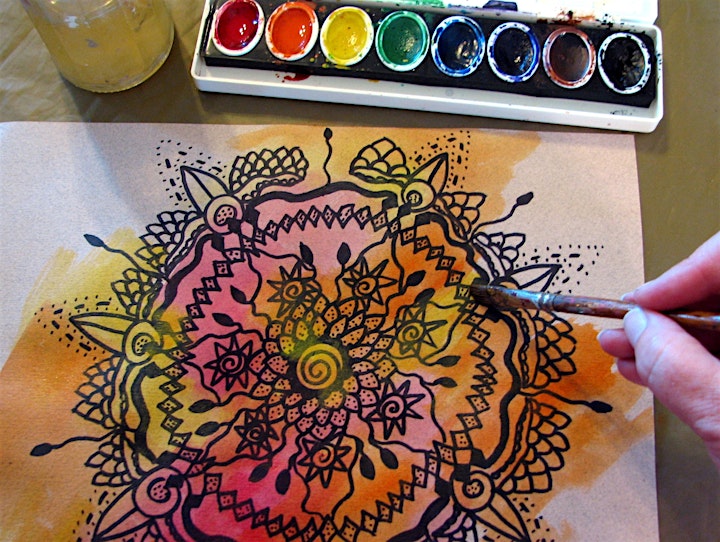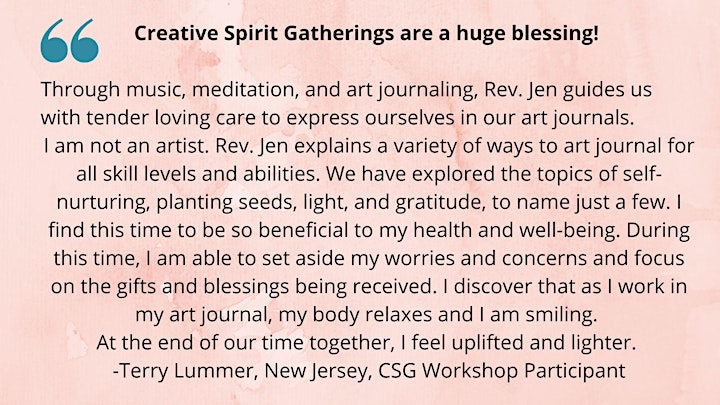 Details
DEMONSTRATED ART MATERIALS:
August 4th: Drawing Materials ex. crayons, colored pencils, oil pastels
August 11th: Acrylic Paint
August 18th: Mixed Media Collage Materials ex. glue, scissors, magazines, patterned paper, ephemera, paint, pens, etc.
August 25th: Water Color Paint
TIME: 1 pm PDT / 3 pm CDT / 4 pm EDT
DURATION: 1.5 hour sessions
WHERE: Zoom video platform - link will be provided in your Eventbrite registration confirmation and reminder emails.
SUGGESTED DONATION: $15 per session - donations may be made on our website at www.UnityArtsMinistry.org /donate
Unity Arts Ministry is a non-profit 501 (c)(3) organization providing programs that nourish the Creative Spirit. Your tax-deductible gift, in whatever amount, is gratefully received and will make a positive difference to this ministry. Thank you for your support!
CONTACT: info@unityartsministry.org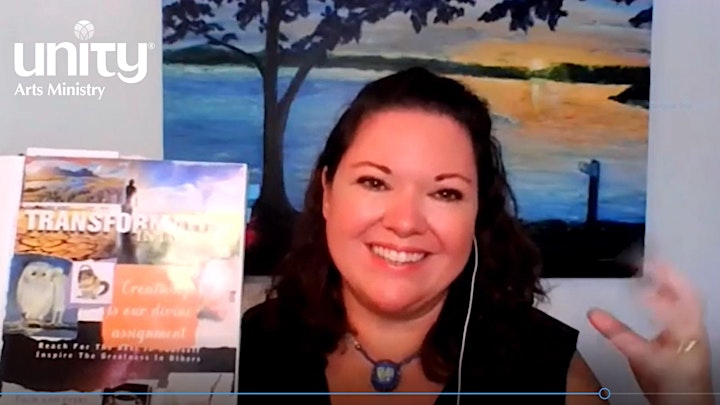 Meet Your Host
Rev. Jeniffer Hutchins, founder of Unity Arts Ministry, is an authority in the field of expressive art education and Unity ministry. She is an ordained Unity minister, art educator, professional artist, published author, and certified Reiki Master. Her mission is to inspire self-reflection and personal transformation through spiritual principles and the healing power of art.
Through Unity Arts Ministry, Rev. Jeniffer facilitates online and in-person creativity workshops, classes & retreat experiences. She has presented at spiritual centers across the country; is host of the series "The Art of You;" and has been featured in magazine, radio and video podcast interviews.
"After experiencing first hand the transforming power of expressive art journaling as a spiritual practice, my passion has been to share this tool with others. It would be my pleasure to share it with you through Creative Spirit Gathering!"
- Rev. Jeniffer Hutchins, founder of Unity Arts Ministry