Art Journals for Self Expression
About this event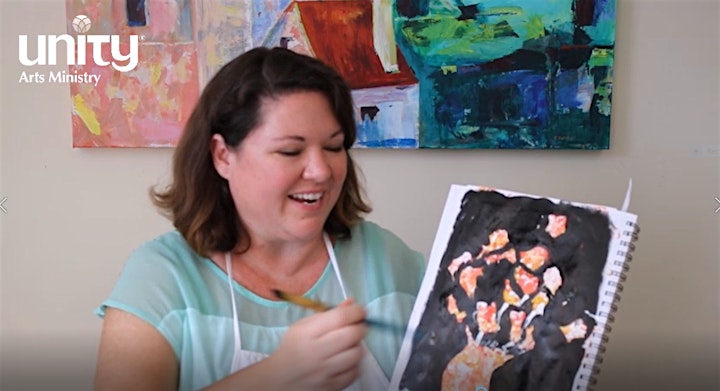 Looking for deeper connection on your spiritual journey? Join a supportive online community for weekly message; meditation; and art journal reflection. Throughout the 2021 year we will be exploring Unity's annual theme "How to stay centered no matter what." Explore a different inner-wisdom tool each month to help you achieve peace in a chaotic world.
Rewrite your story
Empower your dreams
Develop your intuition
Find your balance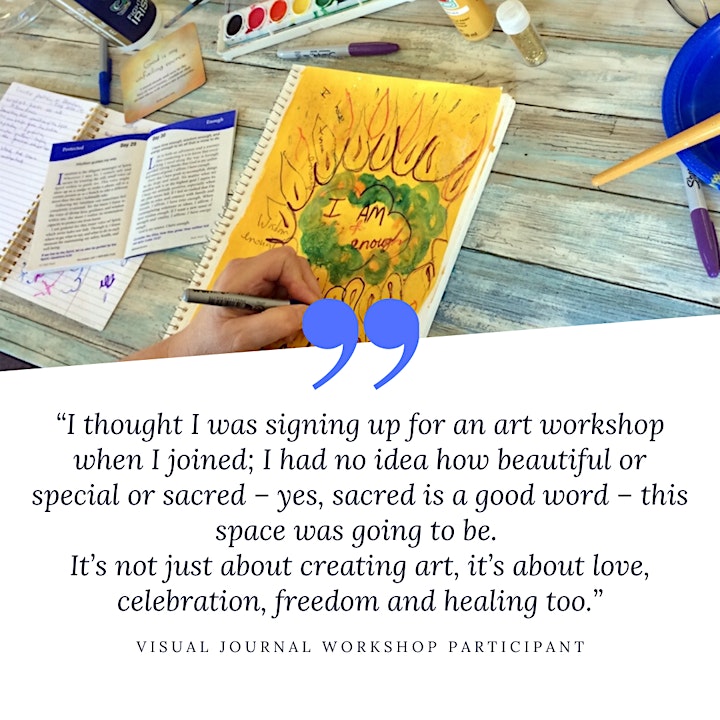 Come as you are. No prior artistic experience or fancy art materials needed.
Donation based program. Suggested donation $20 per session. Give what you can. Every dollar is greatly appreciated!
ZOOM video platform class. Log-in details will be sent via email upon registration.
Lessons are stand alone, attend the dates that work for you. By registering for any class session you will receive weekly email reminders with up to date Zoom online class log-in information. Unsubscribe at any time.
My Story
"About the same time I began my spiritual journey in my mid-twenties, I came across the concept of Visual Journals in a book on art therapy. I began using this creative outlet to explore how different spiritual teachings resonated with my heart. When my mind was too fidgety to sit for meditation, I rested on the page making swirls with crayons. If I was feeling anxious about an upcoming event, I smeared paint around for release. In times when I didn't know what step to take next, I let guidance come to me through intuitive collage.
This combination of creative expression and spiritual exploration was life changing. I noticed physical healing as  my constant allergies seemed to disappear; the drama released from old family dynamics, making weekly phone calls something to look forward to instead of dread; I gained clarity and confidence to pursue my dreams; and I leaned into living life from a new sense of peace and love. Experiencing first hand the transforming power of this combination of creativity and spirituality, my new mission became to share these tools with others. It would be my pleasure to share them with you through Creative Spirit Gathering!"
- Rev. Jeniffer Hutchins, founder of Unity Arts Ministry
Program Host: Rev. Jeniffer Hutchins, founder of Unity Arts Ministry, is an authority in the field of expressive art education and Unity ministry. She is an ordained Unity minister, art educator, professional artist, published author, and certified Reiki Master. Her mission is to inspire self-reflection and personal transformation through spiritual principles and the healing power of art.
Through Unity Arts Ministry, Rev. Jeniffer facilitates online and in-person creative workshops, classes & retreat experiences and offers guest speaking services. She has presented at spiritual centers across the country; is the host of the series "The Art of You" through New Thought Classics; and has been featured in magazine, radio and video podcast interviews.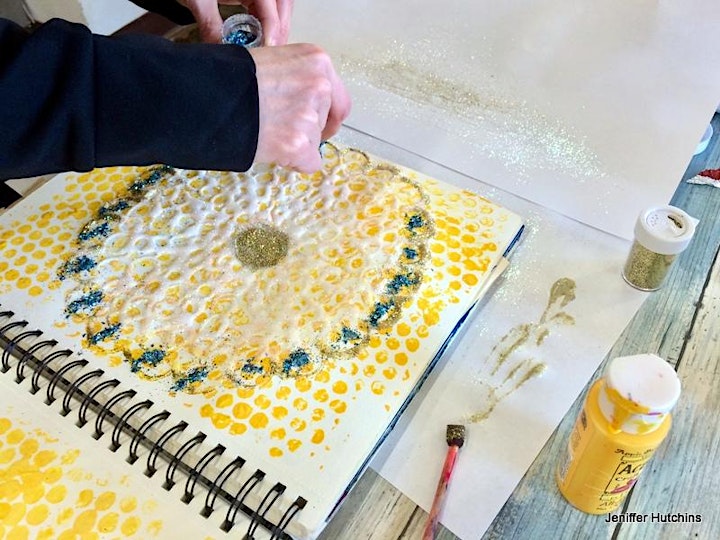 Organizer of Creative Spirit Gathering