An evening of creative sharing and topical conversation themed around creativity and climate change.
About this event
Taking place at WX, Backstage Academy students will transform the former market hall into a magical backdrop of exhibition experience zones for WordFest. This immersive set design will feature the works of two local artists, Butterfly Effect by Tony Wade and Pivotal by Natalie Bellingham.
On Thursday 28th of October, join us as we bring together our Creative Wakefield Network for an evening composed of four elements that celebrate our wondrous planet and explore the role of creativity in combating climate change.
Networking opportunities will be woven into the programme and light refreshments will be provided throughout the evening.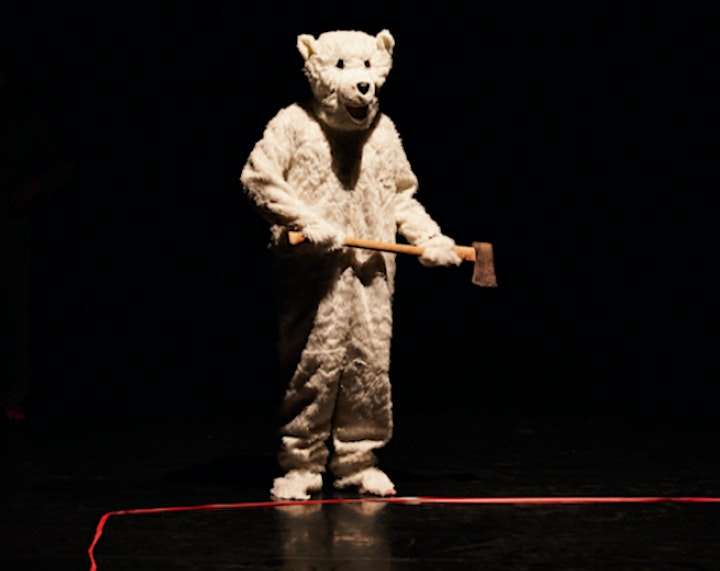 4 pm : The Polar Bear (Is Dead)
Have you ever thought about what it means to lose something forever?
Natalie and Daniele have made a silly show full of hope about losing everything, being alone and going to Mars. It's about all of those things, but essentially, it's about the climate crisis.
The Polar Bear (is Dead) is a new international collaboration between theatre-makers Natalie Bellingham (Wakefield, UK) and Daniele Pennati (Milan, Italy), produced by SJ Watkinson (Birmingham, UK). They share a passion for contemporary performance and pies.
This special performance will kick-start our evening and give members the chance to see the piece of work that Natalie Bellingham will be discussing in the panel talk later in the evening, 'Creativity & Climate Change: A Conversation'.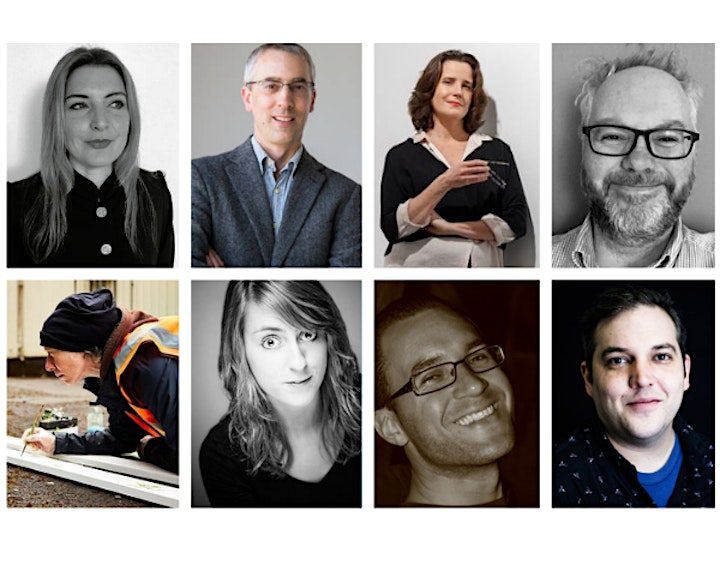 5 pm: Creativity & Climate Change: A Conversation
A discussion with cultural leaders and creative practitioners about creative responses to climate change.
This important conversation will delve into how cultural leaders act as agents for change and explore the ways creative practitioners can successfully resource their work. 
Speakers Include:
This conversation will be hosted by David Johnson, Director of Strategy and Programmes at Cause4.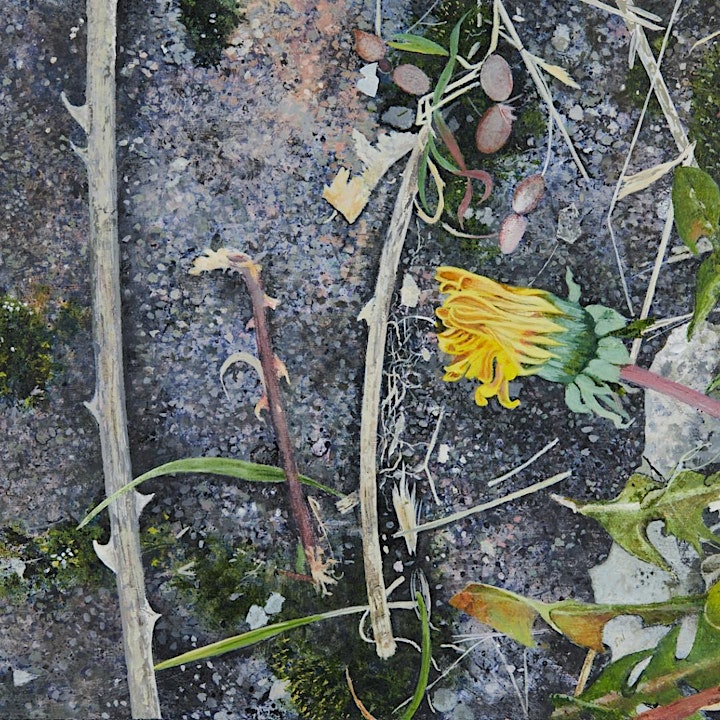 7 pm: Dandelions and Double Yellows - Your Gallery
A celebration event to launch a digital gallery of participatory images, curated by Wakefield-based artist Helen Thomas.
Dandelions and Double Yellows is an arts, nature and noticing project by Helen Thomas. Over the summer, Helen invited people to take time to notice and reconsider the plants growing on our pavements, and in our everyday surroundings. 
The event also features a talk by guest speaker Jack Wallington, an ecological grower and landscape designer whose first book, Wild about Weeds: Garden Design with Rebel Plants, was named Gardening Book of the Year by The Times in 2019.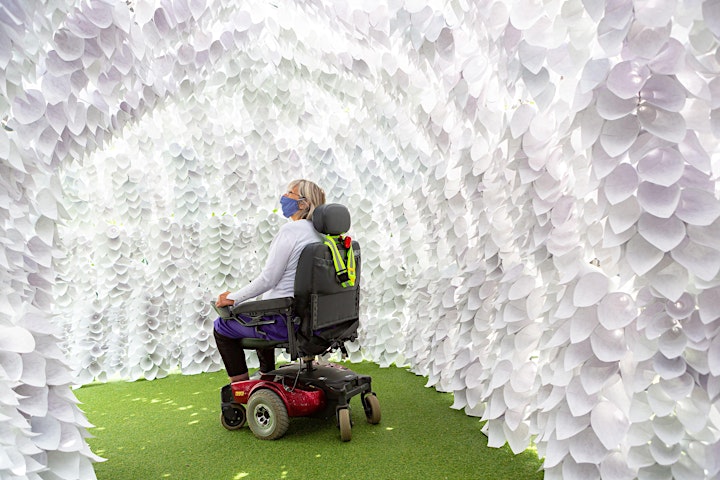 4 pm - 8 pm: Breathing Room by Anna Berry
As part of the experience, attendees will also gain access to a private showing of Anna Berry's Breathing Room, open throughout the evening.
An immersive, walk-in kinetic light installation, Breathing Room invites you into a gently illuminated tunnel lined with 28,000 cones that 'breathe' like a living organism.
Anna Berry is an artist whose work is frequently shown in non-gallery environments. Anna works in a great variety of media, but especially with paper because of its fragile and ephemeral nature. "I love to reach audiences who might not have had much experience with or interest in art installations," explains Anna. "I think Breathing Room will appeal to a wide selection of visitors, whether their interest is in arts, wellbeing, engineering – or whether they just like to be amazed and surprised by new and unusual experiences!"
Travel Information
We encourage people attending the gathering to use green transport options where possible.
The venue is a 3 minute walk from Wakefield Bus Station or 12 minute walk from Wakefield Westgate train station.
If you choose to cycle, bicycles can be secured to the cycle spaces in Trinity Walk, opposite the venue.
There is no parking available at WX. The nearest disabled parking bays are located at the Borough Road Car Park. WX is a short, level, 4 minute walk away. For details of parking in Wakefield, please see: https://www.wakefield.gov.uk/roads-and-transport/parking/car-parks-across-the-district/car-parks-in-wakefield.
WX is served by the Wakefield FreeCityBus which is accessible for wheelchair users and is completely free. Please alight at Wakefield Bus Station. All information is available here: Wakefield freecitybus | Metro (wymetro.com)
ACCESS INFORMATION: https://www.wakefield.gov.uk/libraries-and-local-history/wordfest/access-information-wordfest-2021