CREATIVE PROBLEM SOLVING BOOTCAMP - Taller en Español 1ro de abril, 2016

Friday, April 1, 2016 from 8:30 AM to 12:00 PM (EDT)
Event Details
------
THIS EVENT HAS BEEN SOLD OUT FOR APRIL 1ST.
PLEASE WRITE HELLO@SERIOUSLYCRETAIVE.COM TO BE PUT ON PRIORITY LIST FOR A FUTURE DATE.
-----
April 1st, 2016 9:00a.m.- 11:30a.m. -  (continental breakfast 8:30a.m.)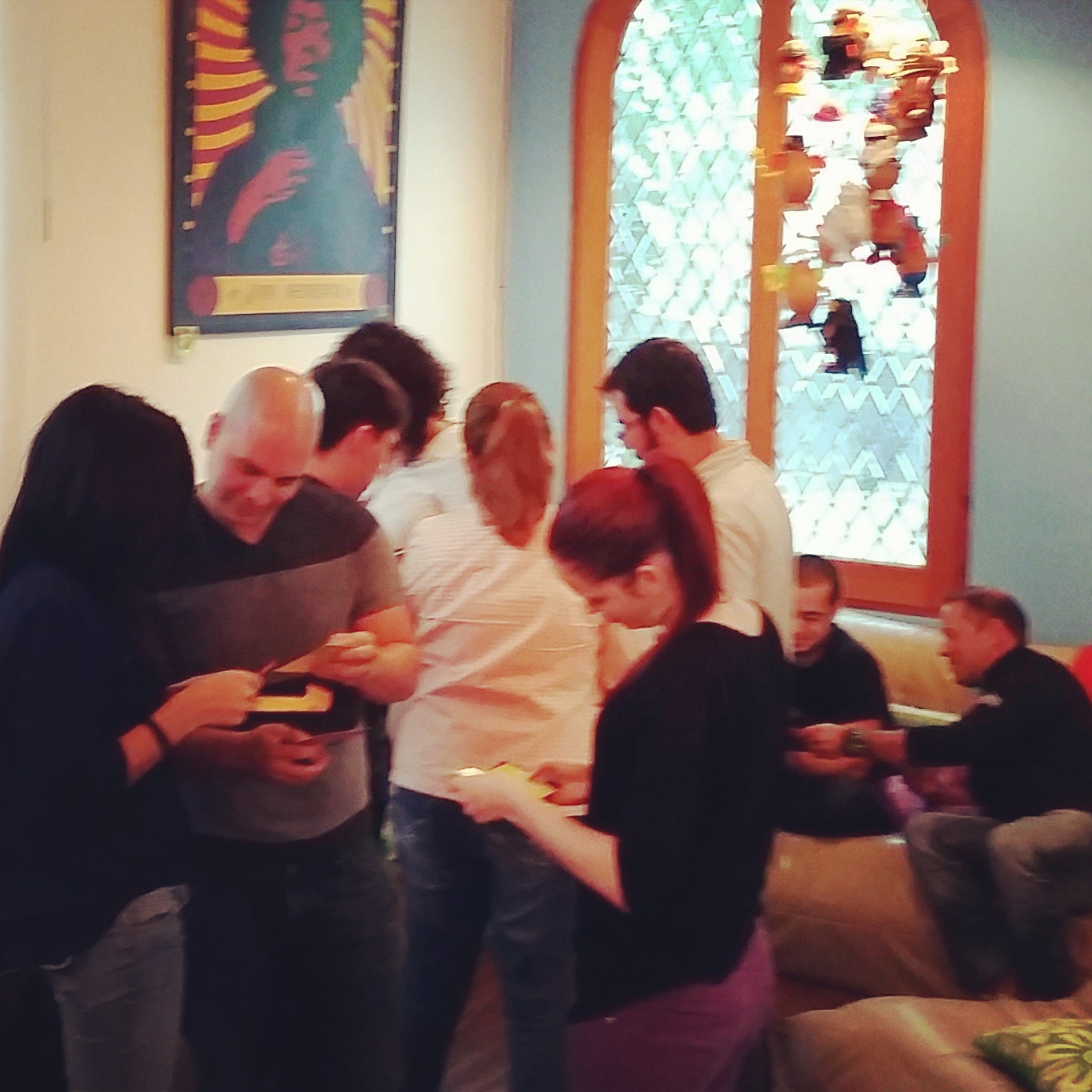 Objectives of the Workshop:
Have people get better at identifying opportunities through questioning and reframing

Help people lead better brainstormings through tools and techniques that encourage possibility creation
Too often organizations ask their people for ideas.  But the challenge people have is first understanding and recognizing problems.  This is compounded when people accept that the problem is either simply the way business is done (following rules) or that it is unsolvable (that is the way it is). 
This workshop, offers the mindset, tools and techniques so people can learn to constantly look for ways to improve business.  They will also learn how to scout for real problems, not just symptoms, and collaboratively come up with innovative solutions. It is a fast paced, active participation half day kickstart into creative problem solving and the principles of design thinking.
TOOLS & TECHNIQUES 
Discovering Opportunity
Power of But Why - we teach people to simple question why things work the way they work, why we do thing the way we do.  This emphasizes the importance of questioning status quo and being curious.  It is a key behavior in promoting change.  We also show how every problem is an opportunity when reframed.




5 Whys Technique - a technique from The Toyota Way we show how but asking "why" a problem exists 5 times leads individuals/teams to discover the root of the problem.  The importance of this is in making sure we solve the real problem and not symptoms.

Reframing/HMW - the fuel of ideas is great questions.  We show people how to reframe a problem into a human centric challenge statement that focuses people's idea creation on ideas that will offer value to both consumer and organization.  We then show them how to create How Might We/What Might We statements that push creative thinking in new directions.
Creating Possibilities
From Yes But to Yes And - this is a key mindset where we focus on creating a culture open to new ideas and reduce people's fears of suggesting new and unproven ideas.

Post & Cluster - we teach them how to use post it notes to get more and better ideas and how to find common ideas and get team input through clustering and posting.  This is the most basic tool of brainstorming and helps break down fears of suggesting ideas and gets people to suggest new ideas that break with expected answers.

Simple Scamper - Scamper is a brainstorming game that makes people look at a opportunity from various perspectives.  We have simplified it to focus on helping teams imagine how they might simplify, substitute, eliminate, modify a service or interaction. This helps people see new possibilities that are not at first obvious.
>> About the Trainer:  Angiemille Latorre
>> Click here to learn how to get to SeriouslyCreative
TESTIMONIAL
"Super!! Very practical, down to earth, no-nonsense approach to innovation/creative problem solving. Very easy to apply and share with others. Loved it!!" 
------
Visit us:      www.seriouslycreative.com
Like us:      www.facebook.com/WeAreSeriouslyCreative
View us:     www.Youtube.com/SeriouslyCreativeTV
Follow us:   www.twitter.com/SCIdeaEngine
Pin us:       www.pinterest.com/IdeaEngineering
When & Where

SeriouslyCreative
#1509 Ponce de León Ave.
La Ciudadela/ Plaza Level Ste. 2
Santurce, Puerto Rico 00907
Puerto Rico

Friday, April 1, 2016 from 8:30 AM to 12:00 PM (EDT)
Add to my calendar
Organizer
We are an innovation, strategy, and experience design firm.
Our simple, dynamic, and structured approach to problem solving facilitates collaboration, pushing teams to find the bolder solutions they seek, faster.
[inisights, strategy & innovation / experience & service design / organizational change / employee engagement]