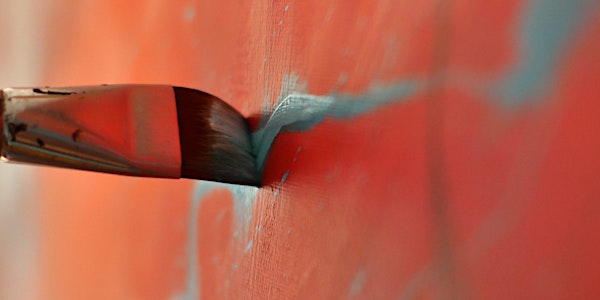 Creative Practice Book Club
When and where
Location
The Art League Gallery 105 N. Union St., Studio 21 Alexandria, VA 22314
Description
Looking for ways to jumpstart your creativity, or reinvigorate your artistic practice?

The Creative Practice Book Club may be just the thing to get you inspired!
We choose a selection of books aimed at bolstering creativity and art making in daily life.
Since The Art League Gallery is closed, we will hold a Zoom book club meeting on Thursday, April 23, at 7:30 PM. Those who have RSVP'd will get an email with an invitation to the meeting. For more information on ZOOM, and to download, visit: https://zoom.us
We will be reading and discussing several books by cartoonist, writer, and educator Lynda Barry.
Reading List:
What It Is: Do You Wish You Could Write? by Lynda Barry
Picture This by Lynda Barry
Syllabus: Notes from an Accidental Professor by Lynda Barry
Making Comics by Lynda Barry
Choose one or all of the books to read before the next meeting. Be prepared to discuss highlights and personal insights. In addition, the group has a show and tell of creative projects inspired by the reading. The projects may be exercises directly taken from the book, or inspired by what you read (not all the selections are project based) Happy reading!
About Lynda Barry (From her bio on https://www.drawnandquarterly.com/author/lynda-barry)
Lynda Barry has worked as a painter, cartoonist, writer, illustrator, playwright, editor, commentator, and teacher and found that they are very much alike. She lives in Wisconsin, where she is associate professor of art and Discovery Fellow at University of Wisconsin Madison.
Barry is the inimitable creator behind the seminal comic strip that was syndicated across North America in alternative weeklies for two decades, Ernie Pook's Comeek, featuring the incomparable Marlys and Freddy. She is the author of The Freddie Stories, One! Hundred! Demons!, The! Greatest! of! Marlys!, Cruddy: An Illustrated Novel, Naked Ladies! Naked Ladies! Naked Ladies!, and The Good Times are Killing Me, which was adapted as an off-Broadway play and won the Washington State Governor's Award.
She has written three bestselling and acclaimed creative how-to graphic novels for Drawn & Quarterly, What It Is which won the Eisner Award for Best Reality Based Graphic Novel and R.R. Donnelly Award for highest literary achievement by a Wisconsin author; Picture This; and Syllabus: Notes From an Accidental Professor, and In 2019 she received a MacArthur Genius Grant. Barry was born in Wisconsin in 1956.