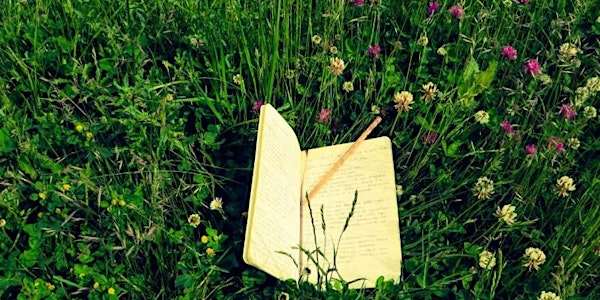 Creative Placemaking: Writing with Nature Retreat
Join us for a day of guided writing, walking, and connecting with nature and creative community.
When and where
Location
469 Bunkhouse Rd 469 Bunkhouse Road Darby, MT 59829
Refund Policy
Contact the organizer to request a refund.
Eventbrite's fee is nonrefundable.
About this event
Immersed in this tranquil environment, you will gather valuable knowledge and inspiration from expert botanists, writers, artists, somatic movement practitioners, and architects.
Together we will explore what Creative Placemaking means through exploring native flora and fauna, embodiment practices, architectural history, Indigenous storytelling, and putting pen to paper in our writing sessions.
Schedule
9:30 a.m. welcome tea and coffee
Placemaking introduction
Walking the land
Writing with native plants
Catered Local Organic Lunch provided by Cultivating Connections
Indigenous traditions
Creative writing and art
Reading, sharing, and close
*6:30 p.m. Open to the public. Potluck, presentation and Q&A "Frank Lloyd Wright in the Bitterroots: Darby and Wright's Conception of Nature" with Ayad Rahmani, Professor of Architecture at Washington State University / $20 suggested separate donation (60 min.)
Como Orchards is a 250 acre ranch in the Bitterroot Valley of Montana, the ancestral home of the Salish people. As a young architect, Frank Lloyd Wright designed a community here for "noted savants" to connect to, and be inspired by, the land. A mix of cattle grazed prairie land, apple orchard, timber, and meadows, Como Orchards invites you to dangle your feet in a cool mountain stream and connect to the wild.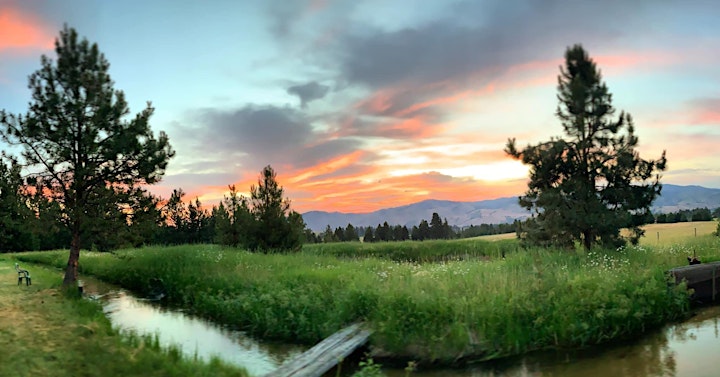 Facilitators
Bristol Baughan is a professional leadership coach, speaker and executive producer of Emmy®-winning and Oscar®-nominated films at GOOD for HBO, Paramount, and Showtime. She was a TED Fellow in India and traveled through China as a delegate for the State Department Documentary Showcase. She is founder of Inner Astronauts, inviting people to shift from the relentless pursuit for "more" (achievement, money, love) and into aligned purpose and authentic contribution.
DJ Lee is a writer, scholar, artist and regents professor of English at Washington State University. She has published nine books including her memoir, Remote: Finding Home in the Bitterroots and the anthology The Land Speaks. Artist residencies include the Arctic Circle Artist Residency, Women's Studio Workshop, and Wilderness Art Collective. Lee is a scholar-fellow of the Black Earth Institute, a think tank dedicated to earth, spirit, and social justice. She runs the eco-outreach publication witness wilderness.
Guest Speakers
Larry Hufford is a professor and botanist at the University of Montana. His research focuses on how landscape complexity and geography shape diversity's evolution – such as mountain ranges, rivers and canyon systems in the West – applies to conservation and the consequences of climate change. Hufford's interests range across the arts, humanities and sciences, and he enjoys hiking, backpacking, birding and photography. He is currently writing a book about Bears Ears National Monument.
Ayad Rahmani is professor of Architecture at Washington State University. Rahmani is a licensed architect with years of professional practice experience. His research focuses on inquiry into the areas of global urban development. His recent work on Dubai looks at the emergence of that city less as a place and more as a post colonial construct seeking to counteract years of colonial domination. He is currently writing a book about Frank Lloyd Wright and nature.
Accomodations:
If you are not local to the area, you can book local accommodations through AirBNB in Darby or Hamilton, or camp on the property Sept. 10 & 11th for an extra $40.00 per night. Please bring your own tent.
Unfurnished glamping tents available for you to set up and rent for $50.00 per night. You will have access to a shared bathroom, shower, and kitchen. Email organizer for more details.
What to Bring: Water bottle, hat, walking shoes, pen, journal, and something vegetarian for the evening potluck if you are staying.