Workshop and networking event for organisers, leaders and hosts of voluntary, amateur participatory creativity and culture across the SW
About this Event
On Tuesday 20 April at 11am we are hosting an online Zoom conversation discussing 'how small voluntary, amateur, grassroots participatory arts, creative and cultural groups can use crowdfunding to raise money for future projects and activities'.
Our special guest is Tom Shakhli, Head of Project Success at Spacehive.com who will give us some insights and top tips on running a successful crowdfunding campaign.
Join us for this free online Zoom workshop where you will have the chance to:
- Find out more about how crowdfunding works and how your group or organisation can use it to raise funds for projects and activites
- Share and discuss your project ideas
- Access advice and support
This event is aimed at people hosting, leading or organising voluntary, amateur, grassroots arts, creative and cultural organisations, groups and projects based in the South West of England.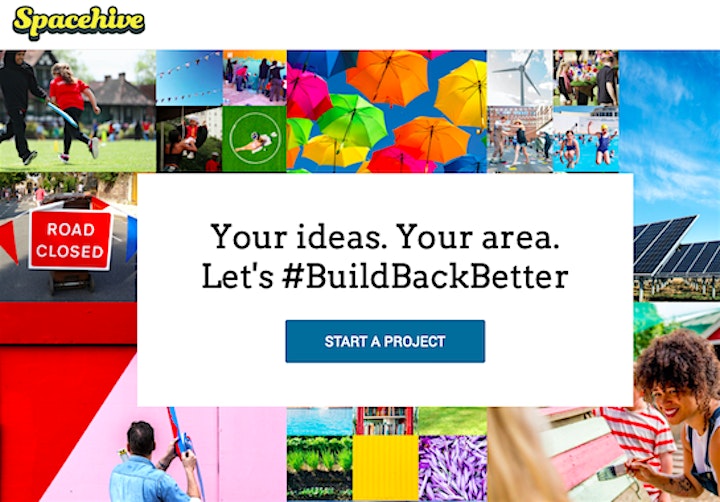 Voluntary Arts has set up a new online peer support network to connect anyone leading, organising or hosting voluntary, amateur, grassroots participatory creativity in all its forms in the South West region. Creative Network South West's monthly Zoom sessions offer the opportunity to meet and connect with peers from across the region, as well as receive expert advice, support, information and inspiration from guest speakers in each session.
You can also join our dedicated Facebook group here, to share ideas and questions, continue conversations, and share your creativity. This is also a great place to suggest topics for future Creative Network South West (CNSW) sessions, so that we can ensure they are relevant and responsive to the needs of creative leaders in the region. If you do not use Facebook, you are welcome to suggest topics and connect with us by emailing our South West Development Officer, Sally Reay via sally@vaengland.org.uk
We aim to meet up once a month on Zoom, focusing on a different topic each time. There is also the potential for us to schedule additional sub-group sessions that are topic-specific, if and when they are needed.