Description
Building a business as an artist takes drive, ambition, and guts-
and while we love to talk about the #hustle it takes to power your passion we often overlook one of the biggest hurdles to launching and sustaining your creative endeavor: money. Let's dive into the discomfort, the freedom, and the frustration of talking about money and working on sales while building your company or launching your side hustle.
Join Erin Bagwell the director of Dream, Girl and the author of Creative Money for an evening of no-bullshit conversations around what it's like to sell your soul as an artist hosted by the Financial Gym. During this event we will:
Hear from Shannon McLay, founder and CEO of the Financial Gym, Monica Phromsavanh, the founder of ModaBox, and Kerin Rose Gold, the founder of A-Morir.
Learn how to be your team's best sales person and de-tangle yourself emotionally from the work you are trying to share with the world.
Connect and feel seen in the struggle of tackling your finances as a creative entrepreneur. Brene Brown says: "If you're not straddling that tension everyday you are probably not doing deep and creative work. This is a problem not to be solved--- this is the tension where we work."
Event Schedule:
6:00 - 6:30

Mingling

6:30 - 7:30

Presentation

7:30 – 8:00

Q&A
Erin Bagwell: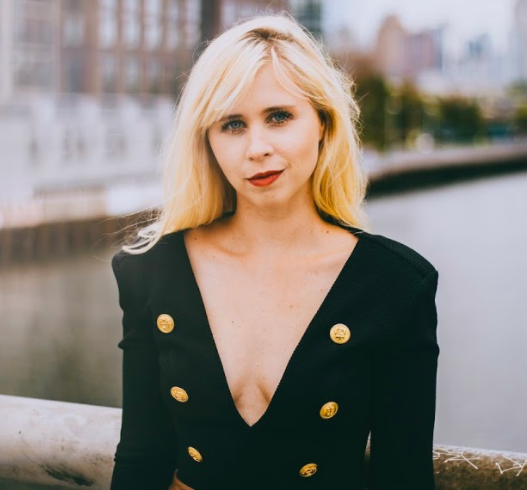 Erin Bagwell is a filmmaker and feminist blogger residing in Brooklyn, New York. In 2013 she founded Feminist Wednesday, a feminist storytelling blog. In the summer of 2014 she launched a successful Kickstarter campaign, raising over $100,000 in funding to produce her first feature length film Dream, Girl. In May 2016, Dream, Girl screened at the White House as part of the United State of Women Summit followed by a sold out screening at the iconic Paris Theater in New York City. Erin's story has been featured in Forbes, TED, Vogue, and The Washington Post and she was named one of Oprah's SuperSoul100 a list featuring extraordinary individuals that live life intentionally, create great social impact, and bring inspiration to others. In 2017, Erin was selected to be part of the American Film Showcase, which is part of the U.S. Department of State in coordination with U.S. embassies and consulates. They send American documentarians on trips to various countries around the world to screen their films, lead filmmaking workshops and engage with audiences. Dream, Girl is available worldwide for public screenings and was named the number one feminist documentary to watch by the Huffington Post.
Shannon McLay: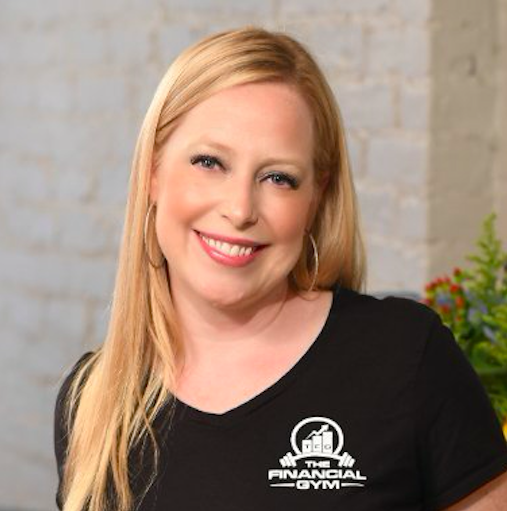 Shannon is a financial planner who left a "traditional" financial services firm to start her own company, The Financial Gym, because she felt traditional financial services firms did not have the tools or resources to help people in their 20s and 30s who are starting out and trying to build assets while also managing debt. She realized that the key to long-term personal financial success is a commitment to financial fitness and making smart financial choices.Through her blog, Financially Blonde, her book, Train Your Way To Financial Fitness, her podcast, Martinis and Your Money and The Financial Gym, Shannon is committed to making financial fitness fun, easy and accessible for everyone.
Kerin Rose Gold: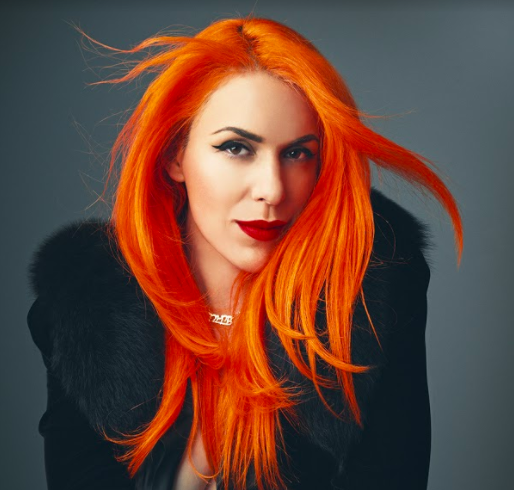 Kerin Rose Gold has been pushing boundaries since 2009 with her luxury artisanal eyewear line A-Morir. As seen on the world's biggest pop stars and sold in high-end boutiques across the globe, A-Morir sets itself apart with rebellious designs and impeccable, hand-crafted execution. Yet this trendsetting brand is just one outlet for Kerin's irreverent and unique spirit. An upstart creator since childhood, this native New Yorker graduated with honors from NYU with a degree in Pop Culture History, linking her loves of art, music, and costuming while delving deep into the French existentialist concept of the "spectacle." Kerin continues to connect far-flung creative dots in her adult career, whether designing the first women's sneaker for SUPRA, starring in ad campaigns for Sebastian Professional (as their Visionary Brand Ambassador, leading to a glasses collaboration distributed in hundreds of salons around the world), writing a bi-monthly column for Nylon, or representing the US as Vogue Italia's New Talent and Emerging Designer. Becoming an eyewear icon was never part of the plan for this multi-faceted artist, but it fits: no one sees the world quite like her.
Monica Phromsavanh: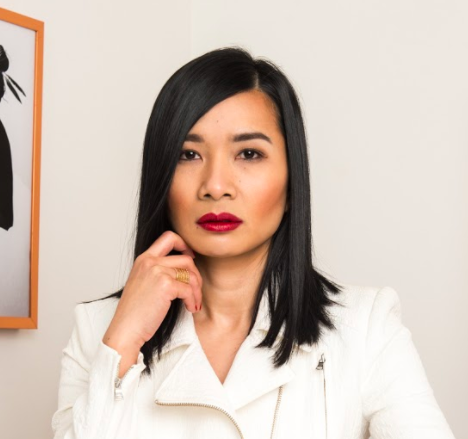 Prior to launching ModaBox, Phromsavanh served as Founder and Creative Director of women's apparel and accessories retailer ModaListas. During this time she worked alongside talented fashion industry professionals while growing a 100 sq. ft. shop nestled in New York's iconic Limelight Shops into a 4000 sq. ft. modern woman's shopping haven. In her four years at the Limelight, Phromsavanh also served as Managing Director and Head Buyer for men's clothing and apparel retailer W Shops. Prior to ModaListas, Phromsavanh spent three years at luxury fashion house Burberry as a Men's RTW Specialist and worked in general management at Limited Brands' Express stores. Phromsavanh has a total of sixteen years experience in retail and business management. She is constantly looking for new ventures and opportunities to grow her professional portfolio. Phromsavanh is currently working on her latest project MODABOX, an online personal styling service, alongside Harvard/ MIT Co-Founder, Daniel Chvatik.
The
Financial Gym
is a modern financial planning company focused on providing affordable, comprehensive, ongoing financial planning. We're committed to helping people get financially fit so they can achieve balance, decrease stress and become empowered by their money