Description
Ladies,
This August we are blending creativity and passion with fantastic effect. Join us on the 24th for an intimate conversation on the power of creativity given purpose. And, we know just the lady to take us on a deep dive in the subject: Natalia Vega-Berry. Natalia has a long run in the ad world (25 years at agencies like Publicis, Grey, and BBDO). She was killing it…and it was killing her. After a sabbatical to focus on wellness and find her personal mission, she's come back on her own terms as Founder of The Global Brain.

The Global Brain is a creative-innovation agency. They work collaboratively to promote causes, organizations and brands that support a sustainable future. (Pretty damn cool!) Yes. We all have a role in "rebranding" the new global citizen. Not only do all kinds of good come of that dynamic duo, it also feeds our souls and can unite businesses, nonprofits, and people to a common goal.


Join us for Natalia's story, lessons learned, insights on Global Brain thinking (and change-making) as well as ideas for how you can get in on promoting good with your work, community and business

We can't wait!
Hope to see you there!
Mandy, Kecia & The SheSays LC
WHEN & WHERE
@Galvanize Boulder - (make sure you RSVP)
6:00-7:00 Mingling, Food & Drinks
7:00-8:00'ish Presentation and Q&A



MEET NATALIA VEGA-BERRY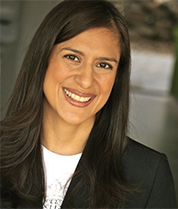 Natalia's professional career started at Ogilvy. She earned a degree in mass communications and continued to develop her career in communications and marketing working for agencies like v, establishing her career as a Producer she worked Internationally with a variety of advertising agencies on related projects, often traveling the world to learn about its people and cultures. Natalia lived in the advertising world for about 25 years, receiving awards and recognitions from The Clio, New York Festival and FIAP, among others.
Few year a go, she shifted her focus to purpose-driven work and decided to dive deeply into her life-long passion: environmental and social issues. She earned an MA in global sustainability from UCLA and combined her experience in the creative industries with her core passion and knowledge for building a more sustainable world with the founding The Global Brain - a creative-innovation consultancy headquartered in Boulder, CO.
Watch our latest project : Our future Starts Now

**AND PROPS TO OUR AMAZING SPONSORS!**
IBM - Food & Drinks
SoftLayer is proud to support SheSays Boulder, and offer the Catalyst incubator program as a perk to its members. Learn about the server credits, mentorship, and connections that are included in Catalyst.
Boulder Digital Arts - GOLD SPONSOR
For 10 years, BDA has been a community-powered resource for people who create things. Whether you work in film, photography, design, technology or business, we seek to empower your creative process with membership, education, events, community and collaboration. They're happy to support SheSays and offer members awesome discounts AND the SheSays Mini-Scholarships!
--WE <3 BDA!!
TapInfluence- Staunch Supporter
TapInfluence is the leading influencer marketing automation solution for brands and agencies. We make it easy to build, execute, and maintain successful influencer marketing programs.
Siren Vid - Video Production & Content Creation
Siren Vid is a Boutique Video Production Company that specializes in bringing artistic vision to commercially based video content in the form of Brand Story's, Interactive Videos, Product & Event Videos. From concept to completion, we work closely with our clients to ensure the final product is not only a direct reflection of their vision, but are emotionally compelling and have a cinematic flair.
Galvanize Boulder - Event Space
Galvanize is a network of modern campuses and co-working spaces where you can learn the skills, knowledge, and network you need to make an impact. Learn. Work. Grow.