Description
Dr. Martin Luther King, Jr. called for a ministry of "creative maladjustment." Speaking before a group of psychologists in 1967—the professionals who help people become "well adjusted"—Dr. King declared that "we should be as maladjusted as the prophet Amos, who in the midst of injustices of his day, could cry out in words that echo across the centuries, 'Let justice roll down like waters…'" What does it mean to be Christian leaders who refuse to adjust ourselves to racial, economic and gender injustice? Join us as we gather to ask these important questions and learn from one another.
SPEAKERS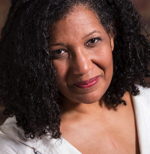 Lisa Sharon Harper. From Ferguson to New York to Germany and South Africa, Ms. Harper leads trainings and helps mobilize clergy and community leaders around shared values for the common good. A prolific speaker, writer and activist, Ms. Harper is the founder and president of FreedomRoad.us, a consulting group dedicated to shrinking the narrative gap in our nation by convening forums and experiences that bring common understanding, common commitment, and common action toward a just world. Ms. Harper is the author of several books, including: Evangelical Does Not Equal Republican...or Democrat (The New Press, 2008), Left Right and Christ: Evangelical Faith in Politics (Elevate, 2011), Forgive Us: Confessions of a Compromised Faith (Zondervan, 2014), and the critically acclaimed, The Very Good Gospel: How Everything Wrong can be Made Right (Waterbrook, a division of Penguin Random House, 2016). The Very Good Gospel, recognized as the "2016 Book of the Year" by Englewood Review of Books, explores God's intent for the wholeness of all relationships in light of today's headlines. A columnist at Sojourners Magazine and an Auburn Theological Seminary Senior Fellow, Ms. Harper has appeared on TVOne, FoxNews Online, NPR, and Al Jazeera America. Her writing has been featured in CNN Belief Blog, The National Civic Review, Sojourners' God's Politics blog, The Huffington Post, and Relevant Magazine. She has written extensively on shalom and governance, immigration reform, health care reform, poverty, racial and gender justice, climate change, and transformational civic engagement.
Karen Rohrer is director of the Church Planting Initiative at Pittsburgh Theological Seminary where she helps form and support Christian leaders who participate in God's work of developing new Christian communities and revitalizing existing congregations. Prior to her current role, Rohrer served as organizing co-pastor and co-director of Beacon, a new church development of the Presbyterian Church USA in Philadelphia that she helped found. She is a graduate of University of Mary Washington (BA) and Princeton Theological Seminary (M.Div.). She is ordained in the Presbyterian Church USA and has won awards for her entrepreneurial faith leadership. Additionally she serves as a coach in the 1001 New Worshiping Communities initiative of the PCUSA. Rohrer is a Beatitudes Society Fellow, class of 2014; and a Philly Girls Do Good member, class of 2015.
Tod Bolsinger is vice president and chief of the leadership formation platform at Fuller Theological Seminary. Ordained in the Presbyterian Church (USA) in 1993, Dr. Bolsinger served as senior pastor of San Clemente Presbyterian Church from 1997 to 2014. Prior to that he was associate pastor of discipleship and spiritual formation at First Presbyterian Church of Hollywood. He has extensive experience in church and nonprofit consulting and executive coaching, and he blogs on church and leadership formation. His faculty role at Fuller includes team-teaching the Practices in Vocational Formation class that all theology and intercultural studies master's-degree students take to begin their course of study, teaching leadership classes, and a Leading Change cohort for DMin students. Bolsinger is the author of three books, including Outreach Magazine's Leadership Resource of the year, Canoeing the Mountains: Christian Leadership in Uncharted Territory and the Christianity Today Award of Merit Winner It Takes a Church to Raise a Christian: How the Community of God Transforms Lives.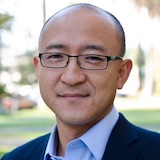 Daniel D. Lee is director of Fuller Theological Seminary's Center for Asian American Theology and Ministry and assistant professor of theology and Asian American ministry. Dr. Lee's research areas focus on the Reformed tradition and contextual theologies, and he brings broad ministry experience to his work. Ordained in the Korean Presbyterian Church Abroad (KPCA), he has served in pastoral roles in both New Jersey and Southern California. He was previously a chaplain and, for several years, a field staff member for the campus outreach Servants Ministry in Virginia. Lee is the author of the book Double Particularity: Karl Barth, Contextuality, and Asian American Theology (Fortress, 2017) as well as several articles. He serves as contributing editor for Cultural Encounters: A Journal for the Theology of Culture and editorial board member for Prophetic Voices: API Christian Perspectives for Church and Society.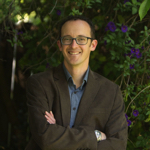 J.R. Daniel Kirk is the Pastoral Director of the Newbigin Fellowship at Newbigin House of Studies. He has also served as professor of New Testament at Fuller Theological Seminary's Northern California campus and is the author of Jesus Have I Loved, but Paul? and Unlocking Romans: Resurrection and the Justification of God. Daniel recently received a Biblical Archaeology Society 2017 Publication Award for his most recent book, A Man Attested by God: The Human Jesus of the Synoptic Gospels.
Dr. Paul Weston is Director of the Newbigin Centre, Cambridge, lectures in mission studies and homiletics at Ridley Hall, Cambridge and is an affiliated lecturer in the Cambridge University Divinity Faculty. He is a graduate of Cambridge University, and has research degrees from the Council of National Academic Awards (MPhil), and King's College, London (PhD). Paul's PhD was on Lesslie Newbigin's missionary engagement with Western culture, and he has written widely on his work. He is editor of Lesslie Newbigin, Missionary Theologian: A Reader (SPCK/Eerdmans, 2006), Faith in a Changing World (St Paul's Theological Centre, 2012), and co-editor with Mark Laing of Theology in Missionary Perspective: Lesslie Newbigin's Legacy (Wipf & Stock, 2012). His most recent book (co-written with David Male) is The Word's Out: Speaking the Gospel Today (Bible Reading Fellowship, 2013).
SCHEDULE
*Tentative and subject to change
Wednesday | January 10, 2018 | Location: City Church Offices (1388 Sutter St., Suite 412)
2:00-2:30pm Registration & Coffee
2:30-3:00pm Welcome & Orientation
3:00-4:15pm Session 1: Tod Bolsinger
7:00-8:15pm Session 2: Paul Weston
Thursday | January 11, 2018 | Location: City Hope Community Center (45 Olive St.)
8:30-9:00am Breakfast
9:00-9:20am Morning Prayer
9:30-10:45am Session 3: Karen Rohrer
11:00am-12:15pm Session 4: J.R. Daniel Kirk
12:15pm Lunch on your own, or in groups
2:00-3:15pm Session 5: Lisa Sharon Harper
3:30-4:30pm Session 6: Daniel D. Lee
6:30-8:00pm Conversation for the Common Good, with Lisa Sharon Harper