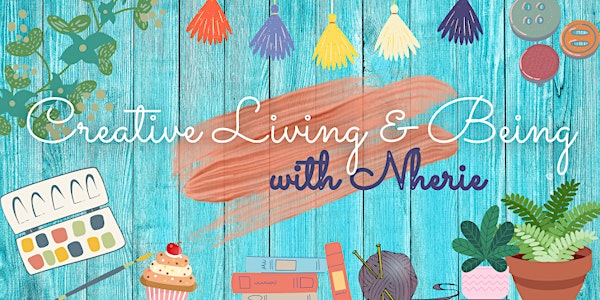 Multiple dates
Creative Living & Being w/Nherie (2023)
PRACTICE Join me on GOOGLE MEET as I use this hour to practice various art on the 1st Thursdays of the month & 3rd Thursdays IN-Person.
By Nherie Tellado, Creative Champion, Writer, Artist
Date and time
March 2 · 10:15am - November 2 · 11:15am PST
About this event
Thank you for your interest in this virtual small group.
- 1st Thursday's 1:15pm-2:15pm EST Google Meets are ONLINE.
After registering, you will begin to receive additional information and details on the 2023 schedule! You can learn more details about this in the FAQ's.
What is Creative Living & Being w/Nherie
Creative Living & Being w/Nherie aims to encourage creativity, community and moral support for budding and seasoned creatives, hobbyists and practicing artists. I do this by inviting others into my personal creative time to gather together in a Google Meet-up and small In-Person gatherings to explore different ways to stay creative through various art forms.
In 2023, the goal is to begin incorporating an In-Person group meet-up, have a 4 or 5-book series book club with books connected to creativity, art, mindfulness subjects, and offer mini-workshops virtual and in-person.
You can email info@livingalifeofcreativity.com to reach me directly with any questions. I look forward to meeting you soon.
Nherie
I am a content curator, creative champion, artist, mom and routine consistency creator! Learn more about me
About the organizer
Champion creativity in individuals as an assisted path to self-discovery.