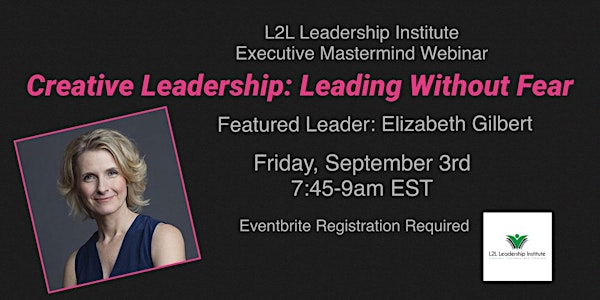 Creative Leadership: Leading Without Fear
Be inspired. Be brave. Be curious. Be free.
Refund Policy
Contact the organizer to request a refund.
Eventbrite's fee is nonrefundable.
About this event
Join us for a powerful Leadership Mastermind Virtual Breakfast Session. Living and leading creatively means to move beyond fear and to lean into innovation. Creative leaders focus on self leadership.
L2L Leadership Institute isn't like other networking groups. Yes, you will meet new people, establish business relationships and uncover new business opportunities; however, our sessions are designed to help you be successful personally, physically, mentally, and professionally. We focus on your overall development and provide tools to help you achieve your goals.
We begin each session listening to a national, dynamic speaker whose insights will motivate you to be the best leader you can be. We ground our conversation with the speaker's topic.
About the Speakers Series:
On September 3rd, we will focus on the leadership principles Jay Elizabeth Gilbert, journalist and author, best known for her 2006 memoir, Eat Pray Love which has sold over 12 million copies and has been translated into over 30 languages. The book was also made into a film of the same name in 2010.
Agenda:
Virtual Networking Activity
Motivational Speaker
Interactive Breakout Session
Wrap-up & Takeaways
This month we are donating registration fees to Homeward the planning and coordinating organization for homeless services in the greater Richmond region because the number of individuals needing shelter during the pandemic has grown significantly.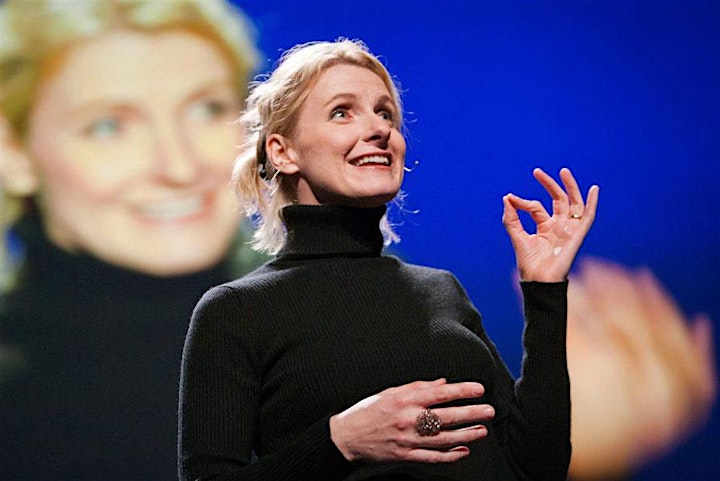 SUMMARY
Creative work seems to be more often judged thus causes unhealthy anxieties in the producers
Creative work should not be judged by the reactions it creates as it is unhealthy for the artist
As a professional you need a framework for a healthy distance to your work
We need to reframe how we judge and see creative work & processes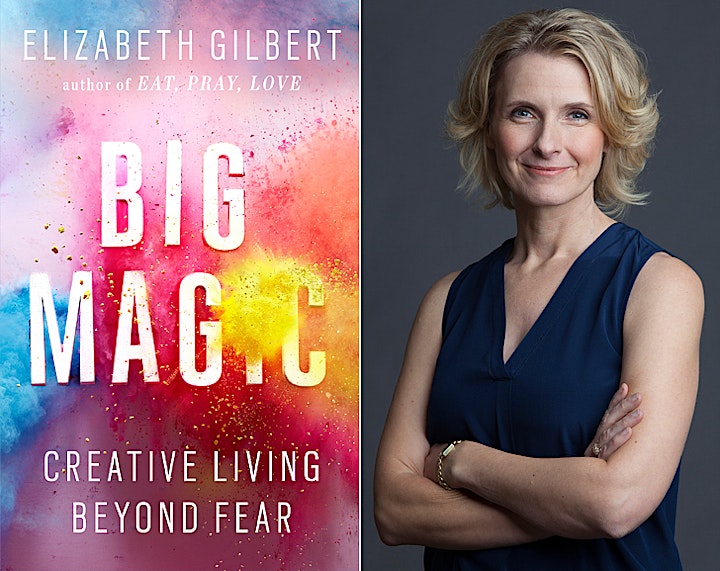 Jay Elizabeth Gilbert!
Elizabeth Gilbert was born in Waterbury, Connecticut in 1969, and grew up on a small family Christmas tree farm. She attended New York University, where she studied political science by day and worked on her short stories by night. After college, she spent several years traveling around the country, working in bars, diners and ranches, collecting experiences to transform into fiction.
These explorations eventually formed the basis of her first book – a short story collection called PILGRIMS, which was a finalist for the PEN/Hemingway award, and which moved Annie Proulx to call her "a young writer of incandescent talent".
During these early years in New York, she also worked as a journalist for such publications as Spin, GQ and The New York Times Magazine. She was a three-time finalist for The National Magazine Award, and an article she wrote in GQ about her experiences bartending on the Lower East Side eventually became the basis for the movie COYOTE UGLY.
In 2000, Elizabeth published her first novel, STERN MEN (a story of brutal territory wars between two remote fishing islands off the coast of Maine) which was a New York Times Notable Book. In 2002, Elizabeth published THE LAST AMERICAN MAN – the true story of the modern day woodsman Eustace Conway. This book, her first work of non-fiction, was a finalist for both the National Book Award and the National Book Critics Circle Award.
Elizabeth is best known, however for her 2006 memoir EAT PRAY LOVE, which chronicled her journey alone around the world, looking for solace after a difficult divorce. The book was an international bestseller, translated into over thirty languages, with over 12 million copies sold worldwide. In 2010, EAT PRAY LOVE was made into a film starring Julia Roberts. The book became so popular that Time Magazine named Elizabeth as one of the 100 most influential people in the world.
In 2010, Elizabeth published a follow-up to EAT PRAY LOVE called COMMITTED—a memoir which explored her ambivalent feelings about the institution of marriage. The book immediately became a #1 New York Times Bestseller, and was also received with warm critical praise. As Newsweek wrote, COMMITTED "retains plenty of Gilbert's comic ruefulness and wide-eyed wonder", and NPR called the book "a rich brew of newfound insight and wisdom."
Her 2013 novel THE SIGNATURE OF ALL THINGS is a sprawling tale of 19th century botanical exploration. O Magazine named it "the novel of a lifetime", and the Wall Street Journal called it "the most ambitious and purely-imagined work of (Gilbert's) twenty-year career." THE SIGNATURE OF ALL THINGS was a New York Times Bestseller, and Janet Maslin called it "engrossing…vibrant and hot-blooded." The novel was named a Best Book of 2013 by The New York Times, O Magazine, The Washington Post, The Chicago Tribune, and The New Yorker."
In 2015, she published BIG MAGIC: CREATIVE LIVING BEYOND FEAR—a book that encapsulates the joyful spirit of adventure and permission that Elizabeth has always brought to her work and to her life.
Her latest novel is CITY OF GIRLS — a rollicking, sexy tale of the New York City theater world during the 1940s. It will be published in June of 2019.
Elizabeth divides her time between New York City, rural New Jersey, and everywhere else.
Books to Read
Big Magic
Creative Leadership: Skills That Drive Change
7 Creative Leadership Skills that Drive Chang
Herding Tigers: Be the Leader That Creative People Need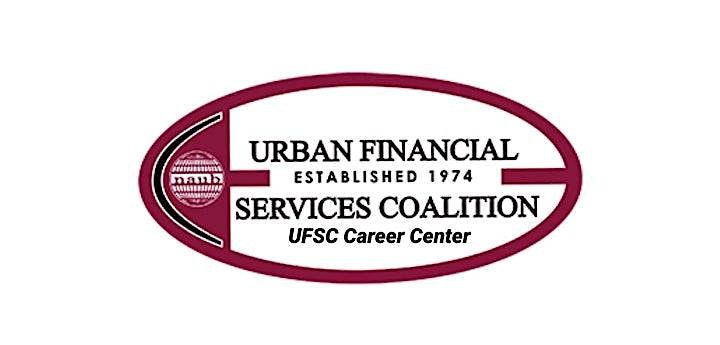 Are you looking for a new career opportunity?
L2L Leadership Institute has partnered with the Urban Financial Services Coalition Career Center. Upload your resume for FREE so recruiters seeking ideal senior and mid-level professionals can match you to your next dream career opportunity. The UFSC Career Center has one of the most significant database of diverse candidates in the United States.
Whether you are a jobseeker or a hiring manager, the UFSC Career Center connects our diverse candidates from the information technology, finance, compliance, human resources, financial services, and other professional industries, to those looking for top tier talent throughout the United States.
Visit today: http://ufscnet.com/career-center/