Sales Have Ended
Ticket sales have ended
Thanks for your Registration! We look forward to seeing you at The Barn!
Event Information
Location
Acony Bell
21 Acony Bell Way
Mills River, NC 28759
Refund policy
Contact the organizer to request a refund.
Eventbrite's fee is nonrefundable.
Sales Have Ended
Ticket sales have ended
Thanks for your Registration! We look forward to seeing you at The Barn!
Art, Health, Movement, and Service Project Workshop In Mills River, NC
About this event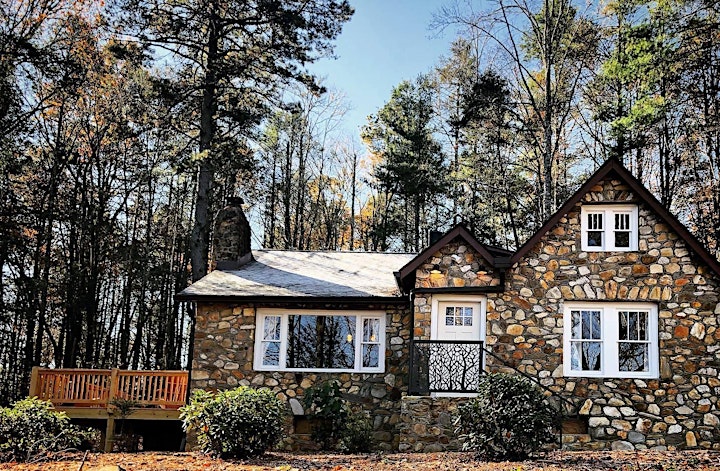 Join us for a One Day Retreat for Women at Acony Bell in Mills River, NC!
Spend a cozy day at the Acony Bell Tiny House Village nestled on 54 acres of creek-side farmland for an art, movement, women's health and wellness, and community service art project.
I AM WOMAN
Gather with women to share and explore how we each wear the role as a woman in our own worlds. Connect with other women, connect with yourself, and build community around the strengths of the maiden, mother, and crone.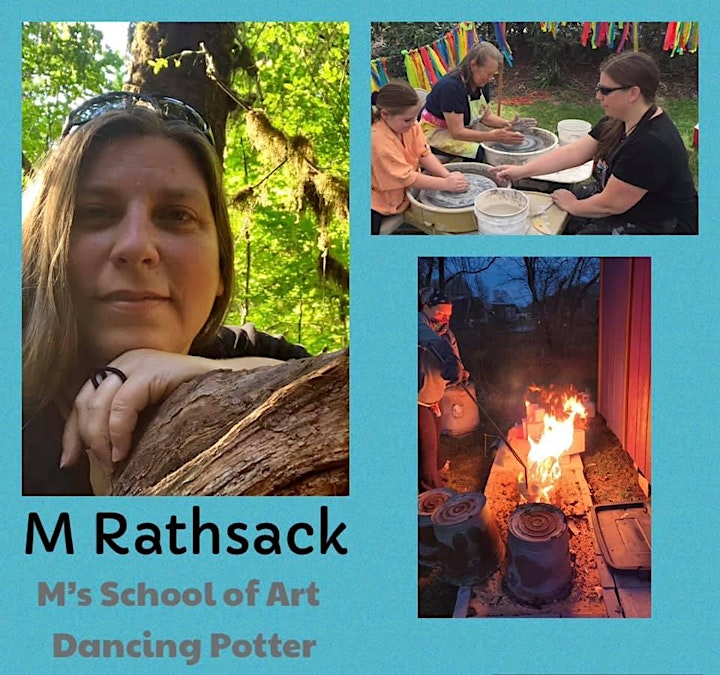 M Rathsack
Art teacher from M's School of Art and artist with Dancing Potter, will lead you through a clay project centered around creating a personal exploration of what it means to be a woman. Who are you, who does the world think you should be, who do you want to be? These themes will be expressed on a clay tile carved with symbols and images that tell your story as a woman.
M's School of Art www.msartschool.com
Dancing Potter https://www.facebook.com/Dancing-Potter-1468790116723350/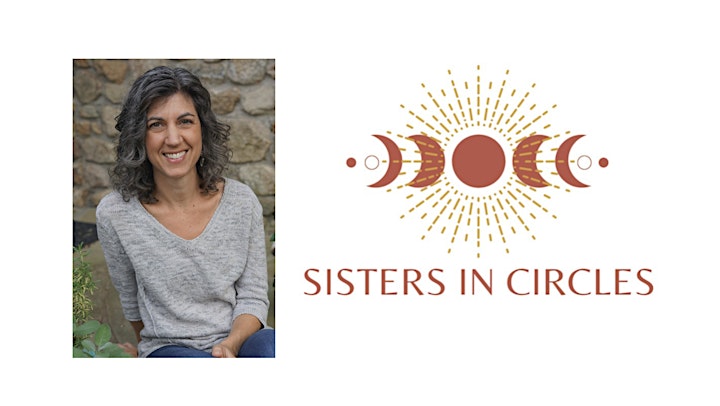 Molly Dingledine Sisters in Circles
Sisters in Circles was founded by Molly Dingledine, a jeweler, designer, and entrepreneur from Asheville, North Carolina, as a way to connect with and support the global community of women. Molly has volunteered in Uganda since 2016 helping groups that are focused on girls' and women's health and hygiene, as well as working with craftswomen who produce baskets and jewelry. She knows that girls and women change the world in the best way when they have an opportunity to grow, stand tall, and thrive.
In 2020, Sisters in Circles made and sold more than 5,000 washable, handcrafted, high quality face masks and made contributions to many different organizations that support women's health and wellness. They have many other sewing and jewelry projects available for purchase on the website, profits to benefit women's organizations and businesses across the globe.
https://www.sistersincircles.org/
Service Project
Molly will be presenting a jewelry making workshop to create pieces to be sold through Sisters in Circles to benefit a women's group chosen by the retreat participants. Learn a skill, participate in community service, and pass the love from one woman to another!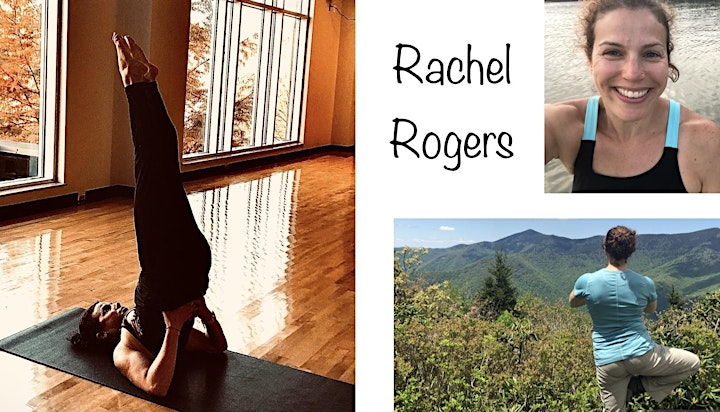 Rachel Rogers
Certified yoga instructor and certified personal trainer. She is currently studying to be physical therapy assistant.
She is a mother of two and has a background in outdoor education teaching children. She grounds herself with yoga in nature and wants to share her practice with others!
Rachel will be presenting a low key movement activity to get the blood moving and the mind centered.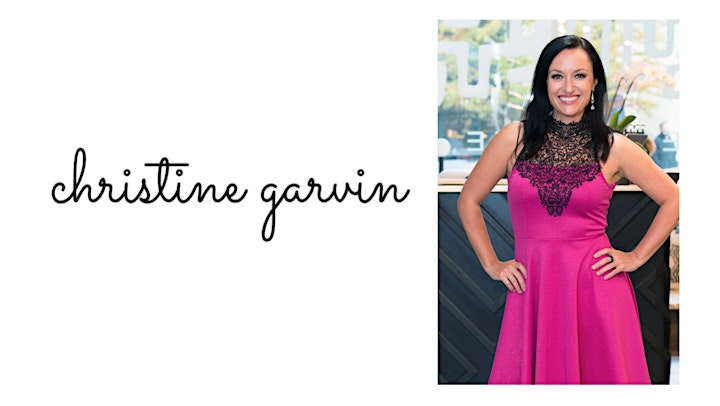 Christine Garvin
Christine Garvin, MA, NE, RWP is a Functional Health Coach based in Asheville, NC. She weaves together her personal health journey – including a fibroid surgery that nearly killed her – with her training in functional health, nutrition, and hormones to help women heal their gut and achieve hormonal balance. She has been featured in Health, Shape, Parade Magazine, and MSN. She is the host of the podcast, Hormonally Speaking, works with clients all over the world via Zoom, and offers group programs for gut healing and hormone health.
https://christinegarvin.com/
Your Cycle 101
What's the biggest issue for women when it comes to their hormones? They have no clue what their hormones should be doing at different points throughout the month.
It's no wonder - most of us were never taught what's going on in our bodies! And if you don't know what your hormones should be doing when, how can you possibly figure out why your hormones are out of whack?
During this interactive workshop, you'll learn:
-How to track your cycle (no longer cycling? No problem! We'll talk about how to synch with the moon)
-What estrogen, progesterone, follicle-stimulating hormone (FSH) and luteinizing hormone (LH) should be doing at different points in your cycle
-The signs that you are estrogen dominant or progesterone deficient or longer depending on your needs (you can find yourself with these issues whether you are still cycling or not!)
-What to do to support peak hormone performance throughout your cycle
We'll also talk about utilizing different parts of your cycle to best support you in your work, health, and relationships. Each phase of your cycle provides benefits and a bit extra "oomphf" in different areas of your life, and magic can happen when you know how your hormones can lift you up, instead of bring you down.
You'll leave this workshop feeling like you have the key to unlock a whole new part of yourself!
Workshop Schedule
8:45am Arrive and Check-in
9:00am Introductions and Opening Activity
9:45 am Movement with Rachel Rogers
10:30 Your Cycle 101 with Christine Garvin
12:00pm catered lunch
12:45pm I AM WOMAN clay tile with M Rathsack
3:00pm Sisters in Circles Service Project with Molly Dingledine
4:15pm Closing Activity and Reflections
4:30pm depart
What to Bring:
-journal or notebook
-pen/pencil
-wear comfy clothes
Early Bird Pricing:
April 1st-23rd $125
Full Price:
April 24th-29th $150
Date and time
Location
Acony Bell
21 Acony Bell Way
Mills River, NC 28759
Refund policy
Contact the organizer to request a refund.
Eventbrite's fee is nonrefundable.