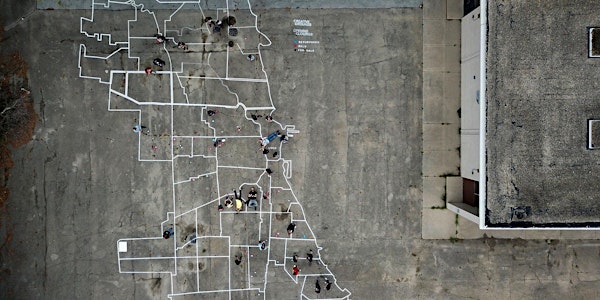 Creative Grounds @ Anthony Overton
When and where
Location
4927 S Indiana Ave 4927 South Indiana Avenue Chicago, IL 60615
Refund Policy
Refunds up to 7 days before event
Description
During summer of 2018, Creative Grounds presents 8x3: Art + Architecture in collaboration with the Washington Park Development Group.

By asking how might art, design and architecture support, accelerate or amplify repurposing of closed public schools?, this project aims to produce art and design installations by collaborative teams of architects and artists that can respond both to the main prompt of Creative Grounds about the future of social infrastructure and/or are inspired by the architecture of this building or the legacy of Anthony Overton.
Creative Grounds will serve as the organizing platform to facilitate collaborative projects among Bronzeville and city-wide artists, architects, students and residents - the idea is to create 24 rooms (8 classrooms per floor x 3 floors) that have original site-specific projects that explore the intersections between art, design and architecture.
Join us during our open house and workshop days on Saturdays (June 30, July 28 & August 18) and get a hands-on collaborative experience with these teams of artistis, architects, students and neighbors.
Would you like to collaborate with us? Contact us at: https://www.creativegrounds.org/contact
Click on this link and check out what we did last Fall!
Public Activations:
Saturdays, 2-6pm @ Anthony Overton (221 E 49th St)
June 30
July 28
August 18

Public Activation Days are open house style and meant to be for on-site work, workshops and meet ups for participating teams. Everyone is welcome to visit, and participate with a team if they are interested/available.
​
Schedule:
2:00-2:45 -- ALL: welcome, introductions, building walk through, projects descriptions
2:45-3:00 -- ALL: break -- team/project break out -- grab a snack, meet your team/room
3:00-5:00 -- TEAM/PROJECT: project workshop
5:00-5:30 -- TEAM/PROJECT: next steps / calendar / coordination
5:30-6:00 -- ALL: teams presentations (share what you did / what are you going to do) / walk through different classrooms / breakdown.
Would you like to volunteer with us?
Send us a message: https://www.creativegrounds.org/contact. We are looking for volunteers that can support the participant teams in different activities including creative/design work, fabrication, team organization and community programming.
About Creative Grounds
CREATIVE GROUNDS is an collective initiative led by BORDERLESS STUDIO to explore the community and urban role of school grounds after the largest Public Schools Closure in Chicago's history. In collaboration with community organizations, artists, educators, architects, urban designers, planners, administrators, journalists, activists and social innovators, this research and creative platform assembles ideas and documents processes of schools' repurposing focused on leveraging the legacy of their past, identifying present opportunities, and exploring future potential of these community assets.
About Anthony Overton Business & Technology Incubator (former Elementary School)
Anthony Overton Elementary School closed in 2013, and was purchased by the Washington Park Development Group in 2015. Designed and built by prominent local architects, Perkins & Will in 1963, Overton represents a modern and progressive approach to education reform and was added to the National Register of Historic Places in 2016.
Overton is in the process of being transformed into a business and technology incubation center. It will offer entrepreneurs facilities training, amenities, and connections to other motivated individuals. The architecturally significant mid-century modern building is an anchor in the community and readily adapted to support new uses like offices, labs, a catering kitchen, a gymnasium, event room and performance stage.
About Anthony Overton
Anthony Overton (March 21, 1865 – July 2, 1946), a banker and pioneer manufacturer, was the first African American to lead a major business conglomerate. Overton established Hygienic in 1898 and produced baking powder, extracts, and toilet preparations. After moving the firm from Kansas to Chicago, he began to manufacture a full line of cosmetics and perfumes under the High-Brown Products label. He parlayed his early success with Hygienic into a highly diverse conglomerate, including The Great Northern Realty Company, The Chicago Bee, and the Victory Life Insurance Company. This was the first major conglomerate led by an African-American.