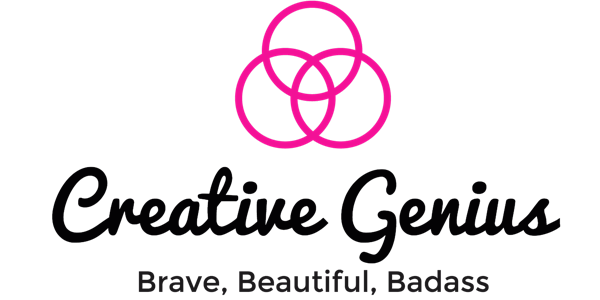 Creative Genius: THANKSGIVING Dinner & Trance Plant JOURNEY for Women Chang...
Location
Dogpatch Lofts
1325 Indiana St
San Francisco, CA 94115
Description

You are cordially invited to the Creative Genius Transformational THANKSGIVING Dinner!
This gathering is for all women on a mission, change makers, those aspiring to do work that changes the world, and anyone that is looking for a safe relaxed healing space to OPEN YOURSELF UP to your potential!
*What would happen if we brought this collective of women change makers together? What transformations, revelations, breakthroughs, tools, and wisdom can we all gain from each other?
*You may be hard at work in making your dreams come to life, but sometimes that can be a lonely road.
*Is there a burning gift you want to share with the world, but the environment you work or live in, doesn't support that deep gift to shine?
*Is the path of "success" trapping you into a box that steals your wildness, your creativity, and your deep heart wisdom?
It's time to be seen, to be heard, and rise up!
In this three-hour experiential journey, you will dive into your creative genius where the deepest part of you is fully alive. Gain more confidence with the work you are doing! This is your place to ignite your voice, your power, and your gifts as a woman!
Women of all races, sexual orientation, spiritual practice, background, and our trans sisters are welcomed!
One part workshop, one part sensory experience, one part meditation.
Enter the Creative Genius Playground.
---
WHEN:
Thursday November 19th
6:30pm-9:30pm
On time arrival is highly encouraged so we can begin on time.
WHERE:
San Francisco DogPatch Location TBA!
DINNER PROVIDED BY PRIVATE CHEF: Holliday Squared
Personalized THANKSGIVING dinner using local, organic, dairy/gluten/wheat free, vegetarian vital nutritious ingredients for ALL guests! This is a celebration in honor of Mother Earth!
TRANCE PLANT JOURNEY GUIDE: Rachel Farinelli

Rachel Farinelli walks this earth weaving the knowledge harvested from Herbal Plant Medicine, Ayurvedic Nutrition & Balanced Body Health, Reiki & Crystal Healing, Somatic Practice, Astrology, Music and Meditation.

Rachel's contribution will involve a sampling of her guided meditation somatic experience, known as Tranceplant Journey, which is supported by the energetics of herbs from her wild-crafted Herbal Brew and the vibrations of crystals using her chakra balancing Gem Elixirs. Accompanied by her custom mixed blend of healing frequency music, the Tranceplant Journey aims to shift trapped emotions and encourage flow in abundance, connection with the heart, andimmersion in deep gratitude. Come prepared to drop your walls held up by ego so that you can do some inner work that will shift you into a balanced heart center and release any emotional tension held within your body.
YOUR HOST: Cindy Manit "Compassionate Gratitude"
Cindy Manit is a women's creative genius transformational leader supporting hundreds of women to step into their purpose. She has been seen working along side three time NY Times Best Selling Author Tim Ferriss in "The Tim Ferriss Experiment", featured in WIRED magazine, biked from San Francisco to Los Angeles in seven days, ranked #1 in Doubles in Northern California, a former athlete, yoga instructor, personal trainer, speaker, creator of Queer Yoga SF! She's quite a ninja! ;)
Cost:
All inclusive for $45! (1 guest )
For you and a friend/partner $70! (2 guests - Save $10 each person)
Space is limited to 20 women!!
Pre-Purchase tickets NOW as this will fill up! No door entries available.
To avoid fees... Cindy also welcomes payment through Venmo @Cindy-Manit
Be sure to email cindy@cindymanit.com if paying by Venmo so we can give you details to the event!
(Gatherings are always alcohol and drug free)
"Creative Genius is a beautiful gathering of female minds and hearts where we are nourished by delicious nutritious food and powerful engaging messages. A great experience for community, self-discovery and inspiration. I've been guided to become a better version of myself and live more in my purpose" –Diana Chow
"Cindy embodies the very definition of inspiring. Her natural animating and enlivening influence is hard to ignore, as her humble presence brings light into any room. She has given me courage and support as an entrepreneur, yoga teacher, and healer. I am forever grateful for the empowerment Cindy shares and the impact that has made on my life." –Michelle Linane, Founder of Love Teaching Yoga
To being brave, beautiful, and badass...