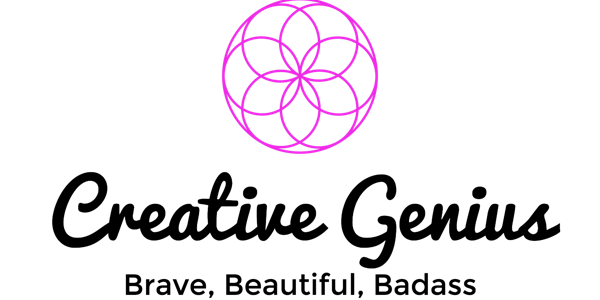 Creative Genius: HOLIDAY PARTY for Women ChangeMakers
Refund Policy
Contact the organizer to request a refund.
Description

You are cordially invited to the Creative Genius Transformational Holiday Party!
This gathering is for all women on a mission, change makers, those aspiring to do work that changes the world, and anyone that is looking for a safe relaxed healing space to OPEN YOURSELF UP to your potential!
*What would happen if we brought this collective of women change makers together? What transformations, revelations, breakthroughs, tools, and wisdom can we all gain from each other?
*You may be hard at work in making your dreams come to life, but sometimes that can be a lonely road.
*Is there a burning gift you want to share with the world, but the environment you work or live in, doesn't support that deep gift to shine?
*Is the path of "success" trapping you into a box that steals your wildness, your creativity, and your deep heart wisdom?
It's time to be seen, to be heard, and rise up!
In this three-hour experiential journey, you will dive into your creative genius where the deepest part of you is fully alive. Gain more confidence with the work you are doing! This is your place to ignite your voice, your power, and your gifts as a woman!
Women of all races, sexual orientation, spiritual practice, background, and our trans sisters are welcomed!
One part workshop, one part sensory experience, one part meditation.
Enter the Creative Genius Playground.
---
WHEN:
Thursday December 17th
6:30pm-9:30pm
On time arrival is highly encouraged so we can begin on time.
WHERE:
San Francisco DogPatch Location TBA!
DINNER PROVIDED BY PRIVATE CHEF

This month, we are going THAI. Get introduced to my Thai family roots. I would love to share some amazing flavors with the Creartive Genius community!
Personalized dinner using organic, dairy/gluten/wheat free, vegetarian ingredients for ALL guests! This is a celebration in honor of Mother Earth!
YOUR HOST: Cindy Manit "Create Your 2016 Vision"
Cindy Manit is a women's creative genius transformational leader supporting hundreds of women to step into their purpose. She has been seen working along side three time NY Times Best Selling Author Tim Ferriss in "The Tim Ferriss Experiment", featured in WIRED magazine, biked from San Francisco to Los Angeles in seven days, ranked #1 in Doubles in Northern California, a former athlete, yoga instructor, personal trainer, speaker, creator of Queer Yoga SF! She's quite a ninja! ;)
Cost:
All inclusive for $45! (1 guest )
For you and a friend/partner $70! (2 guests - Save $10 each person)
Space is limited to 20 women!!
Pre-Purchase tickets NOW as this will fill up! No door entries available.
To avoid fees... Cindy also welcomes payment through Venmo @Cindy-Manit
Be sure to email cindy@cindymanit.com if paying by Venmo so we can give you details to the event!
(Gatherings are always alcohol and drug free)
"Creative Genius is a beautiful gathering of female minds and hearts where we are nourished by delicious nutritious food and powerful engaging messages. A great experience for community, self-discovery and inspiration. I've been guided to become a better version of myself and live more in my purpose" –Diana Chow
"Creative Genius has been a truly powerful experience of connection for me. It's inspired a deeper connection to myself and therefore to others. There's a real magic in supporting one another in working through what blocks our creative potential. And in the process, it's opened the doors of so many more possibilities. More than I would've imagined!" -Marisol Kim, Nutritionist/Founder at Cornucopia Wellness
To being brave, beautiful, and badass...