Description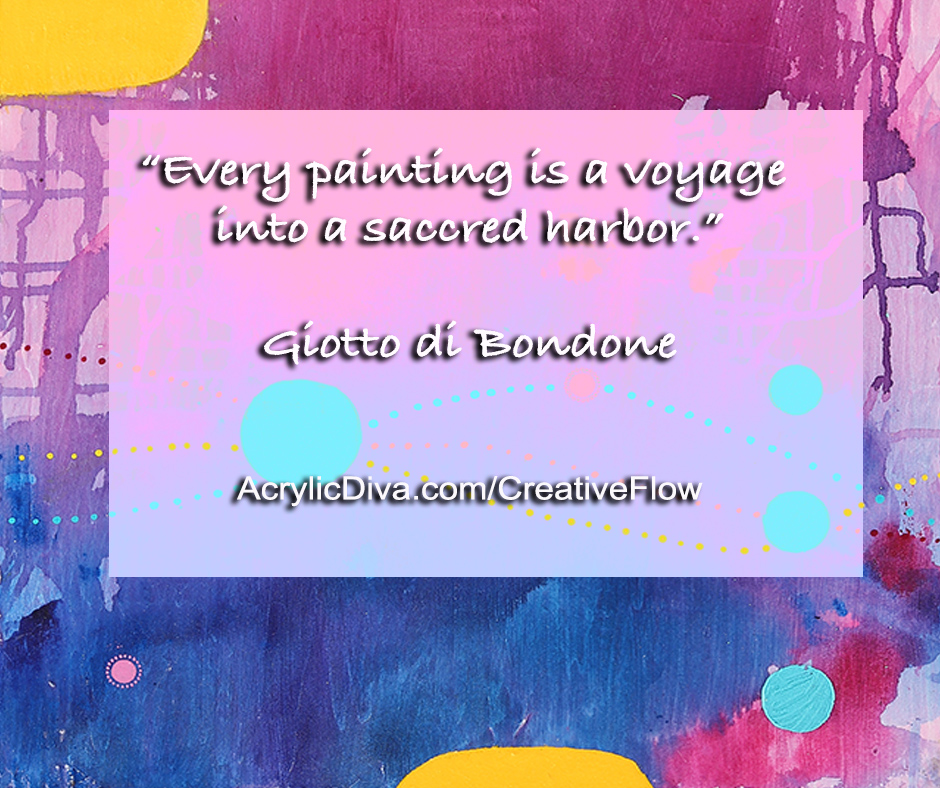 Join me every Thursday evening for an hour of blissful painting.
This class is held online in a private Youtube livestream.
The cost is $6.99 per month. The first 14 days is free.
Put aside your critic. Close the door. Get a glass of wine or cup of tea and join me for an hour of free flowing, creative painting.
You don't need any experience to enjoy this time. It's just for you. Even if you're an experienced artist, you'll find joy and bliss inside this hour.
I'll demonstrate a technique or two, but mostly you will be looking over my shoulder as I paint a small format piece.
Dreamy music will enhance your painting experience and increase your creative flow.
There are no right or wrong answers here. Just color and music.
Breathe deep and let go. You're going to love this!
Each week I will send out a suggested materials list a few days before the class. Don't worry if you don't have everything.
Just go with the flow.
There will be ample time for questions and answers while I'm painting.
Feel your breathing slow down and your mind stop racing.
For More details: https://www.youtube.com/channel/UCkdFta67MBcYvmWc8VGwsVQ