Description
Creative Financing for Your Startup
with Gwen Edwards
What are the most important financial elements to understand as you build your business - beyond balance sheets and pro formas, what drives opportunity, ensures ability to manage through downturns, creates highest valuation from investors and acquirers, or simply allows you to stay in control of your company's future? How do you think about building your business with the right financial drivers at each step, each major decision? What are some new ways of thinking about capital, alternative considerations?
By the end of this session you will:
Understand the importance of cash and equity - and how to work with each

Uncover how revenue drives valuation, and why margin is important at scale

Understand how investors value your company, and ways you can think about access to capital
SCHEDULE
2:30pm: Registration and Networking
2:45pm: Session Begins
4:00pm: Session Ends
This session is part of an all day Lab focused on Fundraising. If you would like to check out the other courses being held the day of, see below:
9:30 - 11:00am: Staying Ahead of the Curve: Preparing for an Exit From Day One
12:30 - 2:00pm: The Art of Managing Due Diligence for Exceptional Investor Outcomes with Nicola Corzine, Executive Director of the Nasdaq Entrepreneurial Center
OUR SPEAKER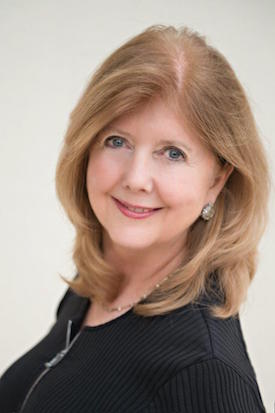 Gwen Edwards
Gwen Edwards combines an extensive track record of innovation and delivery of new products and services, first at Stanford Research Institute, followed by assignments of broader scope and profit and loss responsibility at Bell Canada, Bell Northern Research, Northern Telecom, Pacific Bell/SBC/AT&T, and now in the startup world, first as a CEO of a venture backed company, and now as an angel investor, coach, board member and advisor.

Gwen is a Managing Director of Golden Seeds, the female leader focused angel network, a global advisor for Astia Angels, and a board trustee of the Angel Resource Institute, focused on education training, and research. She occasionally consults on innovation with F500, ecosystem leaders, and emerging growth companies, seeking new ways to structure investments and encourage growth. She is a constant supporter of entrepreneurs in their efforts to deliver new products to market, find beachhead customers, and deliver returns to their investors.

While engaged in all of her leadership roles, she is most passionate about advancing positive social impact, gender parity, and greater transparency in governance. She holds BA, MA and MBA degrees.