Creative Exit Planning Solutions for Your Business - 2018 Seminar Series
Sales Have Ended
Registrations are closed
Online registration closed at 8:30 a.m. on the day of the event (Oct. 30, 2018). Please call our office at (360) 385-6961 between 9 a.m. and 4 p.m. to inquire about attending tonight. Thank you!
Sales Have Ended
Registrations are closed
Online registration closed at 8:30 a.m. on the day of the event (Oct. 30, 2018). Please call our office at (360) 385-6961 between 9 a.m. and 4 p.m. to inquire about attending tonight. Thank you!
Description
You've worked hard to build your business, but now you're thinking about an exit plan. Finding a buyer isn't always easy, so we'll share some of the more creative strategies for successfully transitioning to new ownership. We'll help you see how the timing of your exit, the valuation of your assets, and your plans for the future all fit together.
Exit planning combines finance, retirement, insurance, estate and business planning. The Business Guides is one of the few accounting firms in the region to focus on this service. Our team has professional certifications in exit planning, financial planning, and valuation.
We have helped with the transition of more than 200 small businesses.
As a bonus for this seminar, we've invited some successful transitioners to share their exit planning stories.

---
WHO WILL BENEFIT?
Business owners who have at least a 3- to 5-year window for stepping out of their business.
---
PRESENTERS: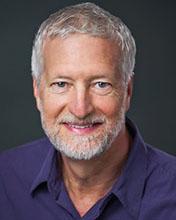 Charley Kanieski, CPA, President, The Business Guides ~ Charley founded The Business Guides in 1991 to help business owners like himself---he once owned a hardware store---navigate the complexities of business ownership. Charley is a CPA, holds the CEPA certification (Certified Exit Planning Advisor) as well as the PFS certification (Personal Finance Specialist) for CPAs, and is a Certified Valuation Analyst (CVA).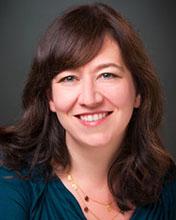 Sarah Hadlock, CPA, CFP ®, Vice President, The Business Guides ~ Sarah Hadlock is the Vice President of The Business Guides and is a CPA as well as a Certified Financial Planning® professional (CFP ®). She joined the firm in 2012 and has managed The Business Guides team since 2015. Her background includes nonprofits and banking, and she serves on the boards of the Jefferson County Chamber and Port Townsend Noon Rotary..

---
WHAT PAST ATTENDEES HAVE TO SAY ABOUT THIS EXIT PLANNING SEMINAR WITH CHARLEY AND SARAH:
"Covered both personal and business planning as one. Loved the advice."
"Good real 5-year example."
"Details about the 'sweet spot' of social security were helpful and useful."
"Well organized with a good, clear flow."
"All around good info."
"Every question answered."

---
FAQs:
- How many people from my business may attend?
You may reserve up to two seats when you register. Seating is limited to 30 participants for these free seminars, so we respectfully request that you register a maximum of two people associated with your business, such as yourself and your spouse, or yourself and a key employee. Employees are welcome to attend without the business owner.
- Will I get a reminder email about this event?
Yes, at the email you used when registering. You will receive a confirmation email immediately, and a reminder email in the days before the event. Please share with the additional person you registered, if applicable. We recommend you add the event to your calendar.
- Can I edit my information after registering?
Yes, if you create a free Eventbrite account, you may log on and edit your order information on the Tickets page anytime up until the day of the event. You may update the information on your order (like name, email address, or answers to the organizer's questions), or you may cancel the order to free up your seat. You can create an account after the fact by following the TIP below.
- Is it necessary to create an Eventbrite account?
No, but creating an account at the end of the registration process will make it faster to register for other seminars offered by The Business Guides, and for other events promoted through Eventbrite. TIP: Not sure if you have an account with Eventbrite? Enter your email and you'll either see a "Password" field to log in or a link to "Sign up for free." Then you will have access to your saved orders under that email address.
- What if I can't attend after registering?
If your plans change, and you cannot attend, please let us know as soon as possible so we may offer your seat to someone on the waiting list. You may cancel your order by logging into Eventbrite (see above). Or you may contact The Business Guides directly (see next answer).
- How can I contact the organizer with any questions?
Marketing & Seminar Coordinator Shelly Randall can be reached at shelly@thebusinessguides.com or by phoning (360) 385-6961, ext. 7.