About this Event
Creative Exchange brings together artists, arts administrators, creative entrepreneurs, and business professionals to build community across genres; inspire thought-provoking dialogue; and provide high-quality, practical tools to galvanize the creative economy.
Through inspiring keynote presentations, collaborative panel discussions, and informative breakout sessions, Creative Exchange addresses common challenges in the creative industries and sparks innovation to tackle those challenges head-on.
In addition to the conference sessions, Creative Exchange offers one-on-one consulting sessions with industry experts in specific areas like marketing, insurance, legal, and business issues.
Most importantly, Creative Exchange is about expanding your network and forging connections with fellow artists, makers, and creative organizations to cultivate a robust, thriving creative community in Middle Tennessee.
FULL CONFERENCE SCHEDULE
Friday, October 25, 2019
REGISTRATION | 8:30 AM – 5 PM
COMMUNITY SPACE | 8:30 AM – 5 PM
Enjoy a super chill, fun "community lounge" where you can return an email or make a new friend. Curated by Creative Mornings.
OPENING KEYNOTE | 9 AM – 10 AM
Welcome to Creative Exchange
Speaker: Jill McMillan, Executive Director, Arts & Business Council of Greater Nashville
Introduction of the keynote speaker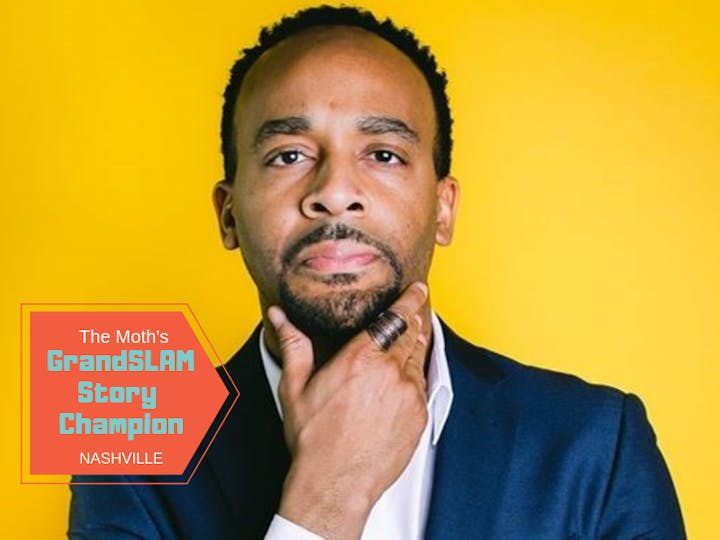 Elevate Your Vibe
Speaker: Rashad thaPoet
Presented by Sagemont Real Estate
Rashad Rayford, also known as Rashad thaPoet, is an award-winning actor/artist/speaker and author of the new book Elevate Your Vibe: Ten Ways To Grow You. His company Elevate Your Vibe, LLC is a non-traditional speaking company that seamlessly blends inspirational speaking and spoken word poetry. He speaks to businesses and corporations to help them tell more concise stories. As an artist, he is an eight-time NIMA Award winner and was named The Moth's Nashville GrandSLAM Story Champion in October 2019. He has 14 albums and has opened for acts like Big Boi from OutKast, Talib Kweli, Saul Williams, Robert Glasper, Bilal, Oddisee and a special performance with the Black Music Honors at TPAC just to name a few.
For more info visit Rashadthapoet.com or follow him @elevateyourvibe_
Performance: KYNDLE
HEADSHOT HAPPY HOURS | 10 AM – NOON
Two photographers are on hand to make new headshots for all full conference attendees at no charge. Powered by Snapshot Interactive.
SESSION I BREAKOUTS | 10:10 AM – 11:10 AM
Making Space: The Impact of Creative Community Spaces in Nashville
Moderator: Jennifer Deafenbaugh, Data Working Group Lead, Nation of Makers
Panelists: William Harper, Executive Director, Make Nashville; Megan Kelley, President, Platetone Printmaking, Paper & Book Arts; Bob Mendes, Metro Council At-Large
What are the needs in this community? Where do they need to go? What is the vision for Nashville? This panel will take a look at what Nashville's collaborative creative spaces offer to support artists, artisans, and small businesses. The conversation will focus on what our communities and local government can do to ensure that these spaces thrive.
Bigger is Better: Designing Your Growth Strategy
Moderator: Harry Allen, Chief Relationship Officer, Studio Bank
Panelists: Margaret Dolan, President & CEO, Launch TN; Channing Moreland, CEO & Co-founder, EVAmore; Patrick Hayes, Owner & Designer, 1767 Designs
You've started your own creative business, and it's doing well. But, what do you do next? Designing a growth strategy that's right for you means building a team around you to add capacity where it's needed. It also means knowing when to take the leap and when to step back. In this session, you'll gain insights from leaders and entrepreneurs who've been there, so you can learn from what they did right and what they wish they'd known then.
Your Brand Is You: How to Build A Brand That Is Authentic & Sustainable
Moderator: Mayter Scott, Creative Director, Kurtz Hospitality Marketing
Panelists: Libby Callaway, Principal, The Callaway; Sarah Gavigan, CEO, The Otaku Group; Anna Haas, Owner & Creative Director, Anna Haas Creative; Beth Inglish, Founder, Nashville Creative Group
Your brand is your identity in the marketplace. Building authentic and sustainable brands that are also marketable takes perseverance! Join us for a dynamic panel filled with valuable wisdom from successful creatives who are building distinctive brands. You'll hear how they got started and what the unique challenges and solutions are to creating a brand around your art.
Legal Issues In Music Publishing*
Speakers: Eric Griffin, Music City Counsel, and Jeremy Brook, The Brook Law Firm
This seminar breaks down key legal issues for music publishing including recent developments such as the Music Modernization Act (MMA), California's AB5 "Gig-Work Bill," and others. Drawing on their own experiences, attorneys Eric Griffin of Music City Counsel and Jeremy Brook of The Brook Law Firm provide insights into how these issues are taking take shape in the music industry. There will be time for Q&A at the end of the presentation for those with questions about songwriting agreements, split sheets, etc.
*This course is approved by the Tennessee Commission on Continuing Legal Education for a maximum of one (1) hour of general credit.
SESSION II BREAKOUTS | 11:20 AM – 12:20 PM
Get Your Art Funded… By Any Means Necessary!
Speaker: Lauren Elysse Fitzgerald, Neighborhood + Artist Development Coordinator, Metro Arts
This is not a proposal writing workshop. This fun and interactive workshop will engage you in a learning experience that will encourage the participant to think creatively about diversifying their funding streams by exploring different models for generating value, resources and revenue.
Negotiation for the Creative Community*
Speaker: Jack Waddey, Partner, Waller
For artists, musicians, and other creators, what is agreed upon during a negotiation can have a dramatic effect on earning potential and future growth. Speaker Jack Waddey provides a practical overview of interest-based negotiation methods based on four decades of experience as an attorney and mediator. Artists, musicians, and attorneys will gain insights into their current negotiation styles while learning tools and tips to help them prepare and adjust for any given negotiation. More money is gained or lost per minute negotiating than any other activity, so don't leave money on the table. Sharpen your negotiation skills with this valuable seminar.
*This course is approved by the Tennessee Commission on Continuing Legal Education for a maximum of one (1) hour of general credit.
Collaborating with the Algorithm
Speaker: Mayter Scott, Creative Director, Kurtz Hospitality Marketing
Is the Algorithm stunting your growth on social media? Join Mayter Scott (Content Creator) for a break or session on what the algorithm is and how to work with it to grow your social media presence. You'll walk away with applicable and strategic ways to work alongside the algorithm to engage and reach the audience you need.
Music Licensing & Placement
Moderator: Bruce H. Phillips, Bruce Phillips Law
Speakers: Thalia Ewing, a.k.a. Muziqueen; Zach Hartley, Talent Agent, Paradigm Talent Agency; David Pomeroy, President, Nashville Musicians Association
This panel of industry experts from the music industry will discuss music licensing and placement strategies in today's music landscape. Learn specific strategies for how to get or increase music licensing and placement on both film & television.
LUNCH & KEYNOTE PANEL | 12:30 PM – 2:15 PM
Lunch provided by D'Andrews Bakery and Hattie B's.
Introduction of the panelists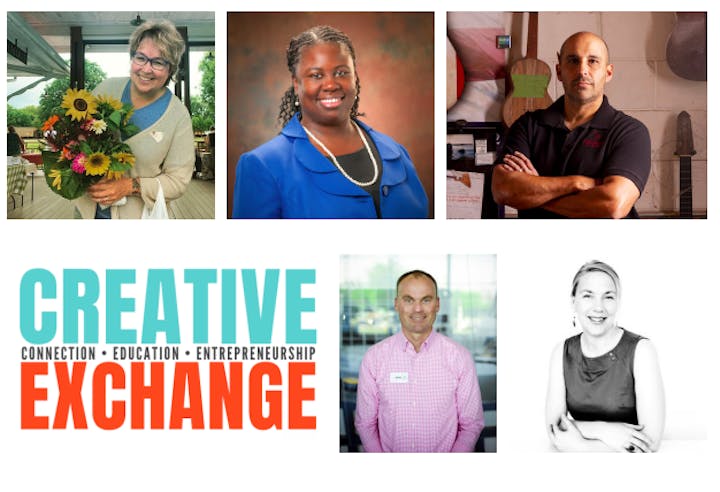 A Seat at the Table
Presented by Designworks Collective
Moderator: Audra Ladd, Manager, Creative Economy/Small Business, Mayor's Office of Community & Economic Development
Panelists: Sheila Calloway, Judge, Juvenile Court of Metropolitan Nashville & Davidson County; Manuel Delgado, Owner & Luthier, Delgado Guitars; Steve Hinkley, CEO, Adventure Science Center; Nancy VanReece, Metro Council, District 8. Moderator
Nashville's creative community is arguably its greatest asset, but where is the creative community's voice in the conversations about the issues facing our city? From transit to affordable housing to juvenile justice, Nashville needs innovative thinkers able to balance the necessities of a rapidly changing metropolis while preserving the diverse legacies of the creative citizens who call Nashville home. This conversation is meant to explore and galvanize a big-picture view of the creative community's role in solving Nashville's greatest challenges while building on its unique cultural heritage.
Performance: Haviland Whiting, Poet Ambassador for the Southeast
ASK THE EXPERTS | 2:30 PM – 4:30 PM
Advisors: Dr. Kemi Elufeide, Founder & President, K&E Educational Consulting Services; Matt Felgendreher Executive Vice President, ,WC Dillon Company, LLC & Insight Risk Management; Jesse Harbison, Director of Legal Services, Arts & Business Council of Greater Nashville; Christy Pruitt-Haynes, Consultant, Christy Pruitt-Haynes; Contrecia T. Tharpe, MS, EdD, Chief Storyteller & Strategist, Neu IMC
Fifteen-minute, one-on-one consultations with industry experts in legal, insurance, human resources, professional development and more. Power the Nashville Entrepreneur Center.
SESSION III BREAKOUTS | 2:30 PM – 3:30 PM
Using Data to Make Strategic Decisions
Speakers: Amy Campbell and Jennifer Gibbons, Co-founders, Elevate Consulting
In today's information-driven age, the push to collect and use data is more prevalent than ever before. New technologies are developed every day to help us harness the power of information to improve our lives and our organizations, but without a clear understanding of how to strategically collect the information we need and how to learn from it, it is easy to become overwhelmed and unfocused. For nonprofit organizations, in particular, using data and evaluation not only to measure and communicate impact but also to learn and improve is particularly critical. In this session, participants will unpack some basic fundamentals of evaluation and data collection, understand the connection between learning and improvement, and learn how to infuse data-driven decision making throughout their programs and organizations.
Understanding Your Unique Value and Pricing Accordingly
Speaker: Frank Shields, Principal, Looking Glass Strategy
The session will provide an overview of how the costs of materials, unique design, and labor affect value & price and how creative entrepreneurs can identify their value proposition in relation to pricing. You will learn how economic conditions affect purchases, how to use market research to recognize the added value for your customers, and how awards and accolades affect perceived value. Determine what the market will bear and gain and a greater understanding of the promotional and recognition value of your work.
Protecting Your Brand Identity*
Speaker: Steven Wolfe, Associate, Brothers Business Law
The presentation will begin with a trademark law primer – concepts of trademark law and an introduction to the Lanham Act, including the differences between registered and unregistered trademarks and a difference between copyright protection and trademark protection, for the legally-savvy creatives and the unfamiliar attorneys. Following that, the presentation will discuss some of the most important issues in trademarks for creatives – not being able to trademark proper names or geographical descriptions, a discussion of personality/publicity rights, and what "use in commerce" means. Finally, if time permits, the presentation will focus on the most important advice for a creative as far as expanding and protecting their brand: become famous, because fame overrides most of the restrictions on trademarks.
*This course is approved by the Tennessee Commission on Continuing Legal Education for a maximum of one (1) hour of general credit.
Streaming Platform Masterclass
Speakers: Brittany Schaffer, Head of Artist & Label Marketing, Nashville, Spotify; Mary Catherine Kinney, Artist & Label Marketing, Manager, Spotify; Alison Junker, Artist & Label Marketing, Manager, Spotify
Please join Spotify Nashville's Artist & Label Marketing team for a comprehensive presentation on how to make the best out of the tools that Spotify offers to you as an artist. We hope to give you a deeper insight into Spotify 101!
SESSION IV BREAKOUTS | 3:40 PM – 4:40 PM
Do You Really Want to Start a Nonprofit?*
Speaker: Alandis Brassel, Associate, Meridian Law PLLC
You've decided to start a nonprofit, but you don't know where to start. Maybe you're an artist who wants to provide educational opportunities to the community. You could be a choreographer with a community dance studio or an acting group looking to start a community theater. In this seminar, you'll learn the process required to establish a legal entity, what you'll need to be able to apply for tax-exempt status, and what the legal requirements are to create and maintain a 501(c)(3) nonprofit organization moving forward. Explore the various issues and considerations involved so you can decide… do you REALLY want to start a nonprofit?
*This course is approved by the Tennessee Commission on Continuing Legal Education for a maximum of one (1) hour of general credit.
Building the Bridge: From Side Hustle to Creative Career
Speaker: Meredith C. Bullock, Visual Artist & Creative Consultant
Have you ever wanted to quit your job in order to pursue your art but the risks were too big to take the leap? What if, instead of jumping without a plan or a safety net, you built a bridge?
Building A Bridge is the process of getting you from where you are to where you want to go with confidence and clarity. It's taking your big dreams and breaking them down into daily steps. It's identifying opportunities and mapping out a plan. It's shifting your mindset from fear to courage. It's uncovering everything you need in order to achieve your goals. It's making the process of jumping into the known more calculated.
Building A Bridge helps you to...
identify your big wild dreams then break them down into daily actionable steps
clear your path of obstacles and locate opportunities you already have in front of you
shift your mindset from overwhelming fear and resistance to clarity and confidence
elevate your natural talents and gifts to serve your community and to build a life of meaning
Building A Bridge is your map to creative living beyond fear.
Podcast Marketing
Moderator: Clark Buckner, Chief Creative Officer, Relationary Marketing
Panelists: Risha Chesterfield, Podcaster, "222: a podcast by risha leondra"; Brynn Plummer, Vice President, Inclusion & Community Relations, Nashville Entrepreneur Center; Sheila Wysocki, President & Private Investigator, :Without Warning" podcast
This panel discussion will examine new trends in marketing and branding in how individuals and brands can build new audiences through podcast marketing. Experience podcasters and marketeers will discuss success stories, hurdles in the marketplace, and how to do it well.
Music Modernization Act: Where We Stand Today
Speaker: Erin McAnally, Consultant & Writer, Artist Rights Alliance
The Music Modernization Act was unanimously passed by the House and Senate and was signed in to law in October of 2018. But what does it really mean for the music industry? The law is LONG and attempts to solve many complicated issues facing creators and copyright owners. Join us as we anecdotally talk through the history of what led to the historic legislation, what the law actually means, and how it is being carried out today. We will break down the three main components of the legislation and catch up on all the current events. Artist Rights Alliance's Erin McAnally will present the overview and hold Q&A following the presentation. The Artist Rights Alliance is an artist-run non-profit working for fair compensation for creators in the digital age. Having presented on the topic with artists like Rosanne Cash, Keb' Mo', Parker Milsap and Jason Eskridge, as well as with legislators, the US Copyright Office, and key industry representatives, the organization possess a unique blend of perspective on the legislation and its effect on the future of the music business.
CLOSING REMARKS | 4:45 PM – 5:00 PM
Speaker: Jill McMillan
Performance: Moves & Grooves, Inc.
Moves & Grooves, Inc. is a non-profit organization that is committed to enhancing the lives of at-risk youth through arts and education within the Metro Nashville area. Their mission is to use the arts as a platform to engage youth in self-exploration while providing opportunities for leadership, education and service. Moves & Grooves is a premier center of performing arts for at-risk youth in the Metropolitan Nashville area. They effectively cultivate Nashville's youth, who are not only compassionate about their communities but are also relationally connected and committed to a lifestyle of continuous learning, unwavering moral character, solid core values, and exceptional standards.