Location
Asilomar Conference Grounds
800 Asilomar Avenue
Pacific Grove, CA 93950
Description
Creative Empowerment
A Retreat with Lee Harris & Scott Stabile
The Art of Expressing, Valuing & Sharing Your Creativity


At the Asilomar Conference Grounds
Pacific Grove, CA - alongside the ocean on the beautiful Monterey Peninsula
February 20-23, 2020
"The desire to create is one of the deepest yearnings of the human soul."
-Dieter Uchtdorf
Join Lee Harris, energy intuitive, author and musician, and Scott Stabile, author, speaker and love activist, for a deep and uplifting exploration of what it is to be a creator in today's world.
Whether you're just beginning your creative journey or ready to take your existing work to the next level, this singular retreat is for you. In an authentic, heartfelt and humorous way, we will cover:
How to develop and nurture your unique voice as a creative

How to build a healthy and fun relationship with the creative process

How to transcend resistance and fear in order to share your creations with the world

How to value your work (financially & otherwise) and invite others to do the same

The building side of creativity and how to foster a good relationship with all sides of the creation process

The spirit of creativity and how it serves our own personal growth journey in life, as well as those we share our work with.
Through talks, experiential exercises, question and answer sessions, and a ton of fun, you will befriend and ignite your creativity in new and unexpected ways.
A creative life is a fulfilling life. When you honor and serve your creative spirit, you can effect powerful, positive change in yourself and the world around you. What are you waiting for?
Our Venue: Asilomar

Celebrated as Monterey Peninsula's "Refuge by the Sea" - Asilomar State Beach and Conference Grounds is a breathtakingly gorgeous 107 acres of ecologically diverse beachfront land. Situated within the quaint and scenic town of Pacific Grove, Asilomar offers guests the simple comforts of cozy cottages and historic lodges - and an unforgettable escape from the demands of everyday life. Take a deep breath with us and settle in for a time of serene relaxation, reflection and rejuvenation.
While at Asilomar, the 107 acres of California State Park and State Beach property provide ample opportunity for leisurely strolls through the dunes, ambitious runs along the beach or a relaxing dip in the heated pool. Asilomar is best enjoyed as a place to meet for a retreat, but also a place for personal reflection amid quiet solitude. In all cases, Asilomar guests leave inspired and wanting to return.


About the Area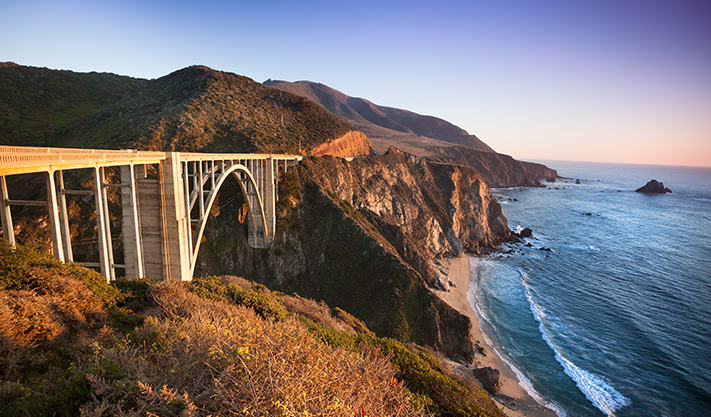 Monterey County highlights everything that's best about California. From Monterey Peninsula's seaside restaurants to the Salinas Valley's hillside vineyards, from Big Sur's redwood groves to Pebble Beach's perfectly groomed golf courses, from Salinas' old-fashioned rodeo to Carmel-By-The-Sea's elite music and art festivals all surrounding the quaint charm of America's Last Hometown, Pacific Grove, Monterey County has a feast of fun just waiting to be sampled.
Monterey County offers iconic California experiences. Take a drive down Highway One, winding along the breathtaking Big Sur coastline, and experience the top road trip in the United States. Sip handcrafted wines at tucked-away tasting rooms where the winemaker might just be the person pouring. Take a surfing lesson – and catch a glimpse of a barefoot beach wedding as you ride your board to shore. Play eighteen holes at legendary golf courses or just hang out at the nineteenth hole and watch the pros practice. Monterey County is your destination for a perfect California vacation.


Accommodations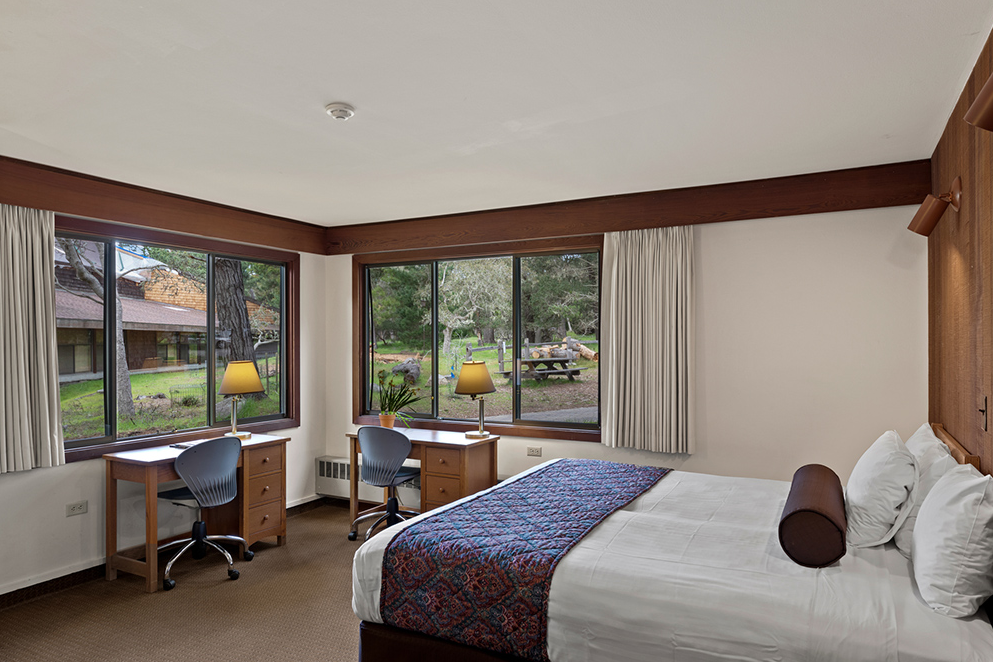 Asilomar offers charming accommodations on-site that are perfect for anyone dedicated to rest and reflection. In keeping with this tradition, guest rooms are free of modern-day distractions such as telephones and televisions. All lodging rooms have private baths and access to free wi-fi if needed. We have options for private rooms, shared rooms for couples/friends and shared rooms where we will match you up with a roommate of the same gender if you'd like.
Dining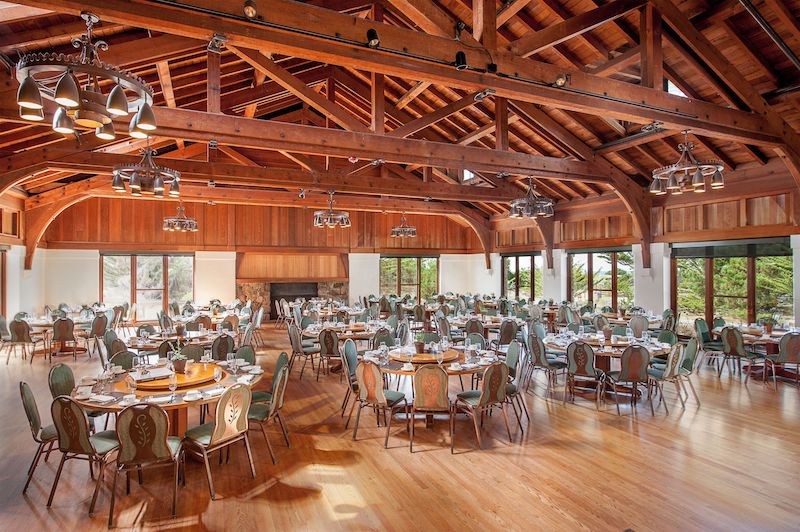 Your registration includes all meals on-site from dinner on the first day of the retreat until lunch on the last day. Crocker Dining Hall is a spacious and welcoming gathering spot with high-beamed ceilings, stone pillars, hardwood floors and incomparable views of the forest and the dunes of Asilomar State Beach.
Eating at Crocker Dining Hall is an essential part of the Asilomar experience. The daily menu highlights fresh, seasonal, local produce procured directly from their network of regional, organic farmers. Each day menu boards are posted at the dining hall and front desk, showcasing the meal that will be offered for breakfast, lunch and dinner.
Asilomar offers meals that satisfy most dietary needs. They will always have gluten-free options prepared. All you have to do is inform the attendant at the exhibition line and the culinary staff will be happy to fill your needs. For more sensitive allergy and medical restrictions, we can work with you and Asilomar's Conference Service team for available options. Breakfast at Crocker Dining Hall offers a variety of meat-free options. All of our Lunch and Dinner services will offer at least 1 vegetarian entrée option each meal service, along with vegetarian soups and salads.


Traveling to Asilomar
Whether you plan to drive or fly, it's easy to get to Asilomar. You can find detailed information HERE.


Refund Policy
Cancellations made 3 months or further in advance will receive a 50% refund. Cancellations made less than 3 months in advance are non-refundable.
Disclaimer
If you are suffering from deep grief, mental or severe emotional trauma, psychosis or are taking strong medication for any type of psychological condition, an intimate group retreat like this may not be the best environment for you. If you're concerned about this, please reach out to our team to discuss before booking at 917.727.3255. Thank you.