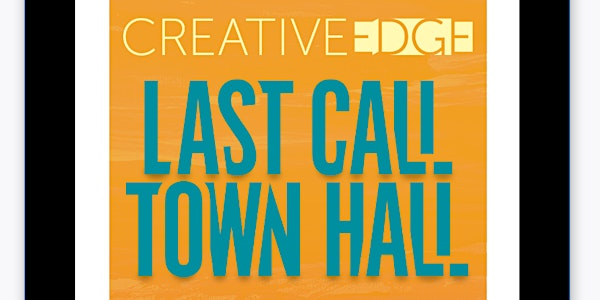 Creative Edge Last Call Town Hall
Location
Memorial Auditorium
1515 J St, Sacramento, CA 95814
Sacramento, CA 95814
Description
Don't miss one of the top events of the year! Sacramento is building its future of arts, cultural and creative entreprenuership. Join the movement! Help build the plan and network with community members. This event will sell out so hurry and RSVP today!
Join Sacramento artist, organizations, cultural leaders and groups, entreprenuers and business owners in exploring recommendations on the future of these sectors.
These recommendations are the culmination of months of community meetings. At this town hall, members of the community will be able to share thoughts on the recommendations and meet with others in the community.
Young Creatives & Families are strongly encouraged to participate!