Description
Join the Phase One and Foto Care specialists for a hands-on demonstration of the newly added Creative Control Feature - Frame Averaging tool using the Phase One IQ4 XF 150mp Camera System. Frame Averaging silently captures up to thousands of multiple exposures through the IQ4's built-in Electronic Shutter. Combining all into one raw file to enhance image quality for long exposures. Frame Averaging is just one of the new features that users can upload through Firmware upgrades.
There will also be on-hand demonstrations for the incredible Focus Stacking Tool within the Phase One IQ4 XF camera. Selected focused points of the image are automatically shot by the XF Camera up to 250 exposures, then processed and exported to Helicon software for final image compilation.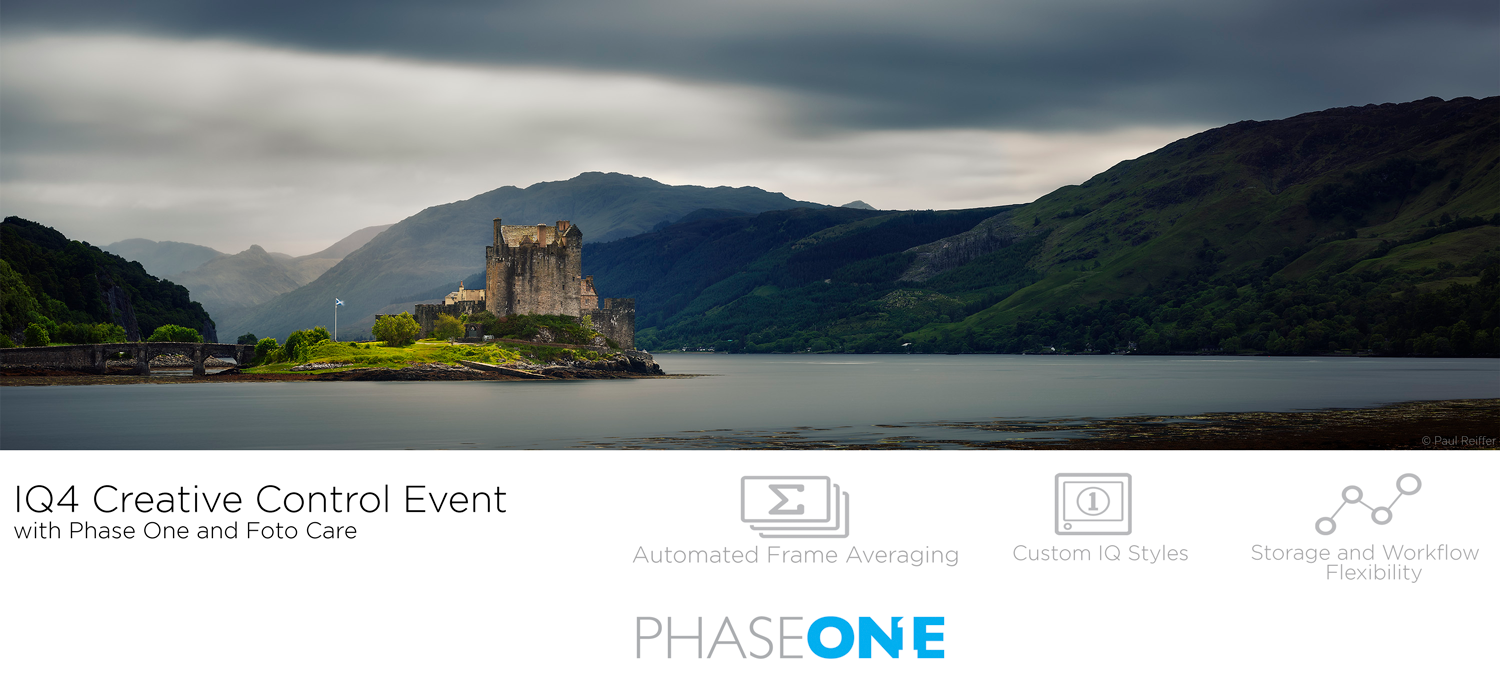 In order to properly accommodate attendees and provide personalized instruction, please register for one of the two appointment time slots below that works best for you.
Group Appointments:
12pm
3pm


If you have any additional questions, please feel free to contact a Medium Format Specialist at Foto Care at 212.741.2990 or support@fotocare.com.