Creative Composites - How'd they shoot that?

Weekly Event - Every Wednesday: 7:00 PM to 10:00 PM (EDT)
Event Details
Creative Composites
How'd they shoot that?
With Anthony Scalzitti
What separates a skilled photographer from just someone with a camera is the creative desire to make the image.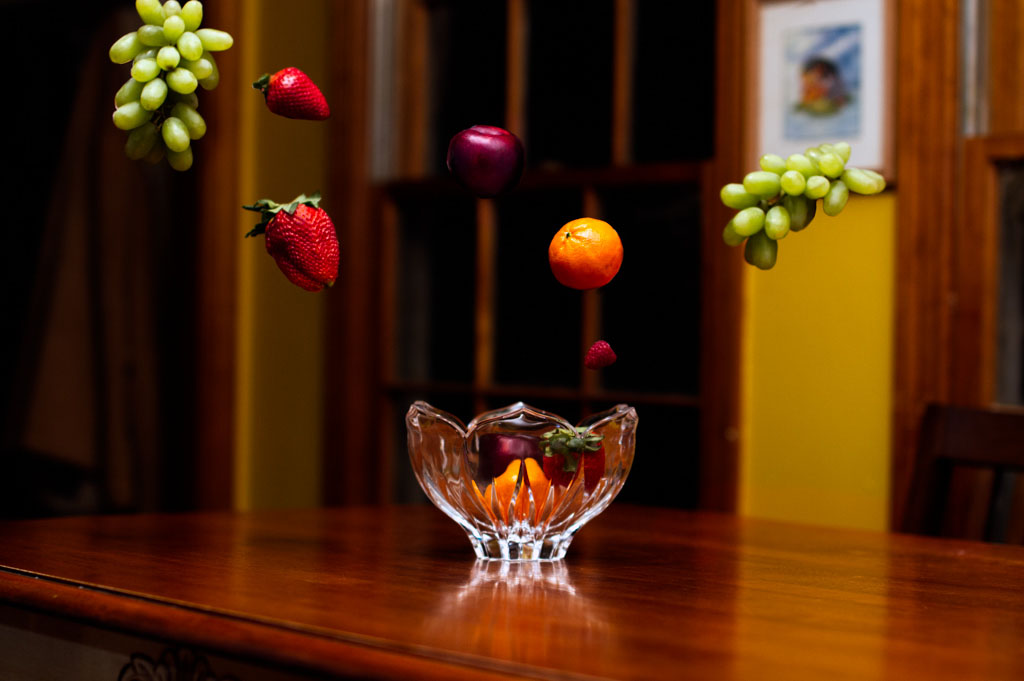 This image is something I shot in my kitchen one evening after dinner. It took under an hour to set up and shoot, with my wife assisting, and about the same in postproduction.  
As a photographer, sometimes I need to create an image that matches what I see in my mind's eye and not what I see through the lens.
To achieve this particular image I used a technique called compositing. To create a composite image requires some creative staging and a bit of postproduction work.
Join me at Photoplex Studios where I will do a live demonstration of how to set up and shoot a composite image, step by step.
Part 1  - Wednesday May 14, 2014 at 6:30PM
We will cover:
Setting up the scene Lighting the subject properly

Selecting the various parts of the image

Deciding on the right depth of field

Considerations when shooting with a composite mind

What not to do

Brief overview of the postproduction steps
---
Part 2  -  Wednesday May 21, 2014 at 6:30PM
Once you see how this image was created I am positive you can do it yourself, in fact that is exactly what I want you do. Go out and create your own! Then, a week later, we will reconvene at the studio for part two of this class and work on the postproduction of your images.
We will cover:
The tools for making precise selections and refining edges.

Photoshop layers and blending modes.

Creative editing tools and techniques to develop a fantastic final image.
What you need to bring:
Your laptop with Photoshop installed.

Images created for editing your composite.
Where

Photoplex Studios
1005 Alderman Drive
Suite 101
Alpharetta, 30005


Weekly Event - Every Wednesday: 7:00 PM to 10:00 PM (EDT)
Add to my calendar