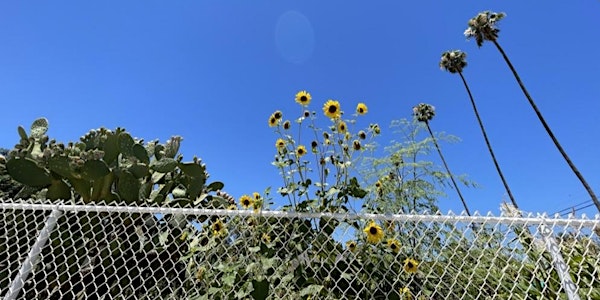 Creative Community Care Online Public Workshops
A series of online public collaborative arts workshops that engage matters of faith, arts, and community...
About this event
Join us for a series of online public arts workshops designed by artists from the Creative Community Care Virtual Residency.
A joint project of the Ministry in the City HUB and Walls-Ortiz Gallery at City Seminary, the Creative Community Care Virtual Residency brought together socially-engaged Christian creatives from Charlotte, Chicago, Corsicana, Houston, Indianapolis, Los Angeles, and New York City for peer mentor support, learning, and sharing during 2021. Residents developed local projects in their respective cities, exploring creative practices of care in the context of community. Projects engage the concerns and questions of the pandemic period (mutual aid, care re-imagined for social distance, etc.) at the intersection of the arts, learning, faith, and the city. Learn more about the projects here.
These workshops were designed collaboratively by residents to engage the public with themes and questions that emerged from their projects. They invite exploration of practices that catalyze reflection and possibility.
We are grateful for the support of the Lilly Endowment, Inc. for this project and workshop series.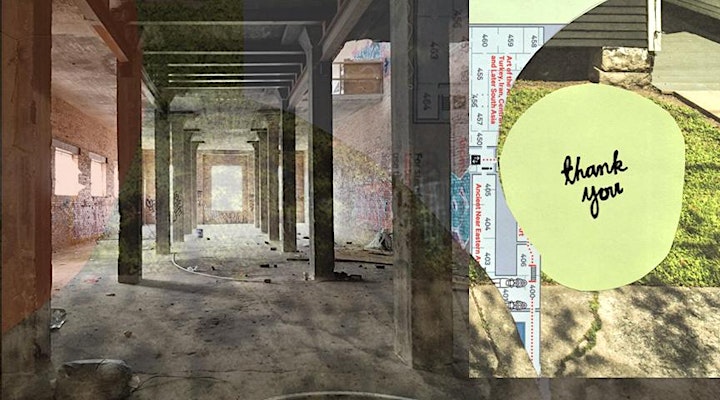 Thursday, September 22, 2022 (7-8:30 PM EST) "Nurturing Spaces"
Naomi Kuo and de'Angelo DIA (Houston, TX and Charlotte, NC)
"Our goal is to create a beloved community and this will require a qualitative change in our souls as well as a quantitative change in our lives."
- Dr. Martin Luther King, Jr. 
The goal of our time together is to collectively define nurturing spaces, identify and celebrate current nurturing spaces in our personal and communal lives, and explore what it means to cultivate, protect, and multiply these spaces. Through facilitated conversations, visual and video art, creative writing, and thank you letters, participants will affirm and challenge their understanding of community and how everyday environments contain catalysts for personal and social change. We will put into practice creative ways to sustain these spaces that hold both the tensions and celebrations of life.
Suggested materials: Drawing and/or writing utensils, cardstock or any kind of paper, printed or digital photos of your safe/sacred/nurturing spaces, old magazines or other collage materials, scissors, glue/tape
Image: a combination of images from "devoid" by de'Angelo DIA and a thank you card from "Crafting Community" by Naomi Kuo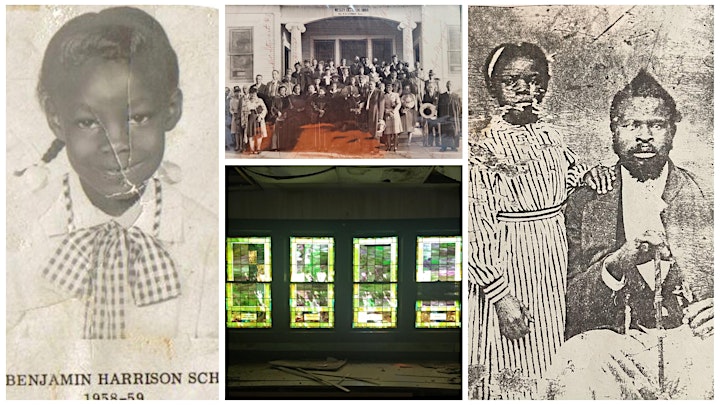 Thursday, October 20, 2022 (7-8:30 PM EST) "Collective Testimony"
DeAmon Harges and Alysia Harris (Indianapolis, IN and Corsicana, TX)
Many of our communities are characterized as needy and under-resourced, but in actuality, they testify to deep creativity and extraordinary resourcefulness if we take the time to listen. This workshop recreates the kitchen table as a space to share transformative stories from our lives with one another. Each participant is asked to bring a candle and an everyday object, nothing special or sentimental, but one that can be used to symbolize an important moment of victory or perseverance in their lives. Through processes of curation, storytelling, and creative writing, we will weave our victories together to create poetic narratives and visual memorials we can return to for collective encouragement.
Separately our stories seem like pebbles, but together they become cornerstones that can bear incredible weight.
The workshop touches on spiritual principles of witness and blessing and social principles of active listening, asset-based community development, and community history.
Image: a collage of images associated with DeAmon and Alysia's respective projects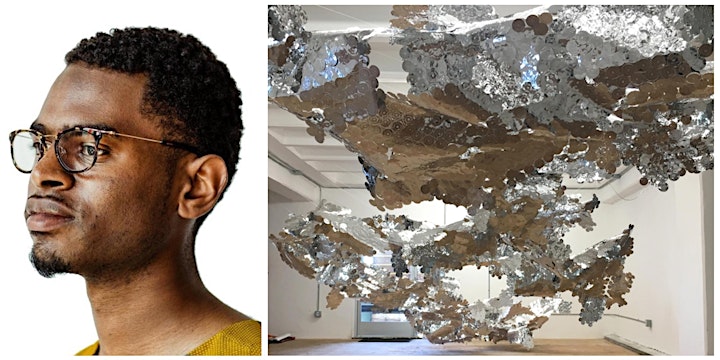 Thursday, November 3, 2022 (7-8:30 PM EST) "Resting in Sound and Image"
Olga Lah and Julian Reid (Los Angeles, CA and Chicago, IL)
"Resting in Sound and Image" is a collaborative workshop led by musical artist, Julian Davis Reid, and visual artist, Olga Lah.  Participants are invited into an arts experience that allows for contemplative reflection and spiritual restfulness. Julian and Olga will lead in their artistic genres, referencing scripture passages to set the focus for their individual presentations.  Participants will be asked to consider the theological implications of rest and how this in turn affects the self and community.  These themes will be engaged through listening, looking and sitting in wait to sense the Holy Spirit.  There will be a time of discussion and exploration of uncovered ideas.  
Image: Julian Reid and Olga Lah's Constellation