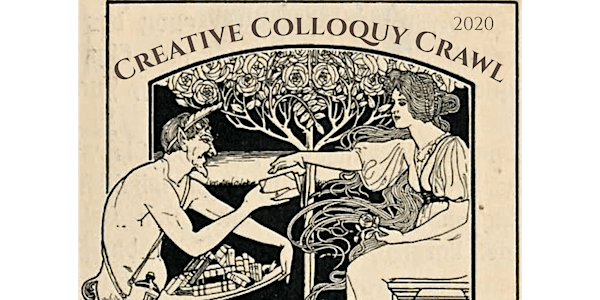 Creative Colloquy Crawl 2020: VOLUME SEVEN SNEAKY PEEKS
Join us for a weekend of virtual literary shenanigans.
About this event
Creative Colloquy is launching our 7th annual print publication this winter and we can't wait to share it with you! Rather than wait until the release of the book, we'd like to present a little sneak peek of the stories you can anticipate within the pages including stories by Suzanne Akerman, Jonny Eberle, Cathy Warner and Sam Snoek-Brown.
This year, we bring the stories to you.
Creative Colloquy is fiscally sponosred by Shunpike.
Zoom Meeting Info will be emailed the week before festivities.