Description
Join us for our first Creative Collisions innovation breakfast on June 10th.
Part inspiration, part hands-on workshop.
Our series will focus on creativity and collaboration, ideas and innovation, business and design. Each event lets you listen, experience and bring something tangible back to work with you.
Joining us will be:
Gianfranco Zaccai, President & Chief Design Officer at Continuum, a global innovation and design company headquartered in Boston. Gianfranco will share with us experiences from Continuum's innovation process, a process that led to products and services ranging from the creation of the Swiffer to redesigning government payments to the rural poor in Pakistan.
Matt Heywood from The Image Farm in Middlebury will be graphic facilitating Gianfranco's talk before he leads us through a hands on visual communications exercise, aka Doodle Workshop. If a picture is worth a thousand words, a doodle might be worth a hundred explanations. Even if you think you're the worst artist in the world (you're not; I am) you'll leave the workshop with sketching skills you can use in your work and in your presentations.
Breakfast provided by Bluebird Tavern.
Schedule:
8- 8:30 – Breakfast and Networking
8:30-9:30 Gianfranco Zaccai, Continuum
9:30-10:30 Matt Heywood, Doodle workshop
Price $35 per person, including breakfast.
Presented by:


Sponsored by: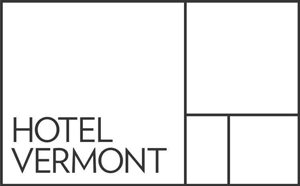 Organizer of Creative Collisions: Innovation Breakfast
Empathy driven innovation.
Empatico helps organizations get unstuck. We find out what matters to the people – customers or employees – who matter to you. This understanding leads to powerful change.
www.empatico.us