Creative Change Awards 2017

Monday, April 24, 2017 from 6:00 PM to 9:30 PM (EDT)
Event Details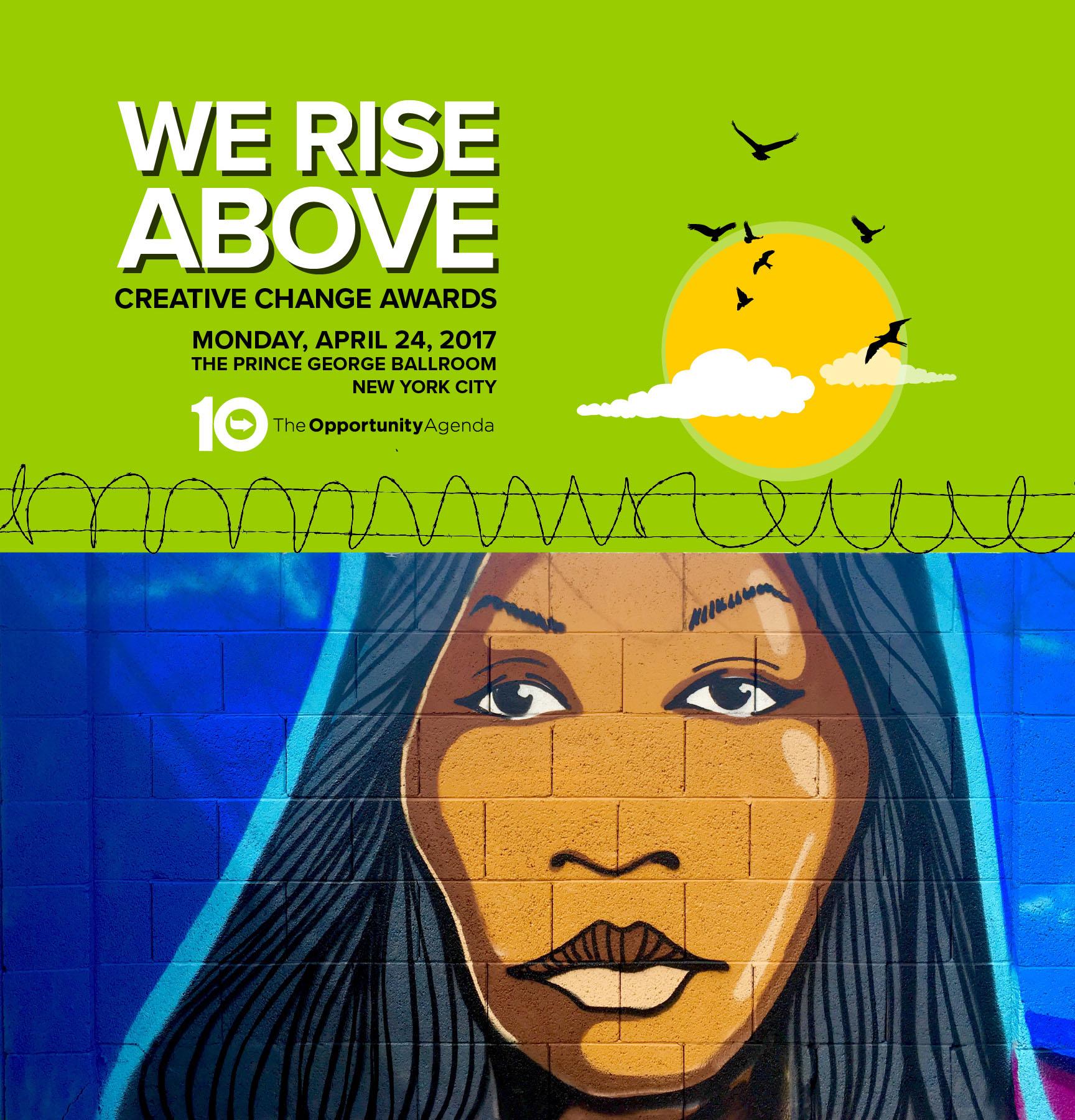 HONORING:


 
 

George Takei

Actor, Director, Author & Activist

George is best known for his portrayal of Mr. Sulu in the acclaimed television and film series Star Trek. He's an actor, social justice activist, and social media mega-power. With the outbreak of World War II, California-born Takei and his family were placed in US internment camps along with 120,000 other Japanese Americans. Inspired by this difficult chapter of American history, Takei developed the Broadway musical Allegiance, an epic story in which he stared alongside Tony Award winner Lea Salonga. Now a community activist, Takei serves as chair of the council of governors of East West Players, the nation's foremost Asian Pacific American theater. He is also a member of the Human Rights Campaign. Takei is Chairman Emeritus of the Japanese American National Museum's Board of Trustees; a member of the US-Japan Bridging Foundation Board of Directors; and served on the Board of the Japan-United States Friendship Commission under President Bill Clinton.
Celinda Lake

Political Strategist and President of Lake Research Partners

Celinda is one of the Democratic Party's leading political strategists, serving as tactician and senior advisor to the national party committees, dozens of Democratic incumbents, and challengers at all levels of the electoral process. Celinda and her firm are known for cutting-edge research on issues including the economy, health care, the environment and education, and have worked for a number of institutions including the DNC, AFL-CIO, SEIU, Sierra Club, NARAL, Human Rights Campaign, Planned Parenthood, and EMILY's List. Celinda is one of the nation's foremost experts on electing women candidates and on framing issues to women voters. American Politics calls Celinda a "super-strategist or, better yet, the Godmother," and Working Woman says she is "arguably the most influential woman in her field."

 
 


 
 

Keith Mestrich

President and CEO of Amalgamated Bank

Keith is the President and Chief Executive Officer of Amalgamated Bank and brings with him 25 years of experience working with the bank's core constituencies in the labor movement and non-profit organizations. Keith is a leader in the movement for labor unions and nonprofit organizations to build wealth for a purpose, not just a profit. Keith is a Fellow of the inaugural class of the Finance Leaders Fellowship Program and a member of the Aspen Global Leadership Network. He currently serves on the Board of Directors of The Roosevelt Institute, Democracy Alliance, Progressive Congress, Sidney Hill Foundation, Capital and Main, The Workers Lab, Working America Education Fund, The Public Utility Law Project, Hot Bread Kitchen and the Remember the Triangle Fire Coalition.
Cristina Jiménez

Co-Founder & Managing Director of the United We Dream Network

Cristina Jiménez is Executive Director & Co-founder of United We Dream (UWD). The largest immigrant youth-led organization in the country. Originally from Ecuador, Cristina came to the U.S. with her family at the age of 13, attending high school and college as an undocumented student. She has been organizing in immigrant communities for over a decade and was part of UWD's campaign team that led to the historic victory of the Deferred Action for Childhood Arrivals (DACA) program in 2012 that protects over one million young immigrants from deportation. Under Cristina's leadership UWD has grown to a powerful network of 57 affiliates in 25 states with over 300,000 members. She co-founded the New York State Youth Leadership Council, the Dream Mentorship Program at Queens College, was an immigration policy analyst for the Drum Major Institute for Public Policy and an immigrant rights organizer at Make the Road New York. 

 

 

 



PERFORMING ARTIST: 
 

 

Las Cafeteras 

Las Cafeteras own a genre-bending sound & electric live performance with versatile vocalist infusing lyrically rich storytelling with the purpose of sharing the hidden stories of migrant life in Los Angeles. They cross musical borders and jump from Afro-Mexican to Americana, from traditional to electric, from English to Spanish with all the emotions in between. Las Cafeteras are Native and migrant children who are remixing roots music and telling modern day stories with what LA Times has called a "uniquely Angeleno mishmash of punk, hip-hop, beat music, cumbia and rock.

 

 EMCEE: 
Zahra Noorbakhsh 

Zahra is a feminist Muslim, Iranian-American comedian. Her one woman show, "All Atheists are Muslim" was directed by W. Kamau Bell and was dubbed a highlight of the Int'l New York City Fringe Theater Festival by New Yorker Magazine. She is a contributor to the NY Times Featured anthology, "Love Inshallah: The Secret Love Lives of American Muslim Women," and keeps a monthly column entitled, "My Infidel Husband." Noorbakhsh is also cohost of the internationally acclaimed podcast, #GoodMuslimBadMuslim, which was recently invited to record at the White House and deemed a "must listen" by Oprah Magazine. As a comedian, Noorbakhsh has performed with renowned comics, W. Kamau Bell, Hari Kondabolu, and Maz Jobrani. She was a featured comic at the Muslim Funny Fest's Comedy All Stars showcase at NYC's Comic Strip. This summer Noorbakhsh was invited to attend the Creative Change Retreat, where she workshopped her comedy special, "On Behalf of All Muslims," set to tour this year.

 

 

 
---
For the the past 6 years, The Opportunity Agenda has honored leaders in creative expression at our annual Creative Change Awards, which bring in financial resources that are unrestricted and enable us to remain flexible and and nimble in our work. Join us on Monday, April 24th, 2017 for a very fun evening of comedy, music, and great food. You'll be surrounded by performances and creative projects, along with 150+ fascinating social justice advocates, policy makers, artists, and others. If you are unable to attend, we hope you will consider making a tax-deductible donation to support our work and celebrate the transformative work exemplified by our honorees.
Past honorees include Linda Sarsour (human rights and social justice activist), Susan Butler Plum (founding director of Skadden Foundation), Umi Selah (formerly Philip Agnew, activist and agitator), Laverne Cox (groundbreaking transgender activist and co-star of Orange is the New Black), Melissa Harris-Perry (Host of MSNBC's Melissa Harris-Perry), Anita Hill (courageous Law Professor, Author, Attorney, and Activist), Jose Antonio Vargas (Pulitzer Prize winning journalist and immigrant advocate), Suzanne Malveaux (CNN Anchor), Lorraine Toussaint (activist and actress from Oscar-nominated Selma), and Maria Hinojosa (NPR and PBS Anchor and Correspondent).
If you have any questions about donations, sponsorships, or media, please contact Daria Tavana at dtavana@opportunityagenda.org or 212-231-2230. Tickets may also be purchased by check. Please send to Jessica Wells-Hasan, Director of Development, The Opportunity Agenda, 568 Broadway, Suite 701, New York, NY 10012.
Doors open at 6pm. Program begins at 7:15pm sharp.
Original Artwork by Douglas Miles. Invitation design by Media Sutra Inc.
When & Where

The Prince George Ballroom
15 E 27th Street
New York, NY 10016


Monday, April 24, 2017 from 6:00 PM to 9:30 PM (EDT)
Add to my calendar
Organizer
The Opportunity Agenda

The Opportunity Agenda is a social justice communication lab. We collaborate with social justice leaders to move hearts and minds, driving lasting policy and culture change. We amplify the inspirational voices of opportunity through a combination of communication expertise and creative strategies.
We shape compelling narratives and messages, and build the communication capacity of social justice leaders through training and resources.
We engage with artists, creatives and culture makers as powerful storytellers to shift the public discourse.
We employ research to craft compelling narratives and effective messages.
For more information, visit www.opportunityagenda.org or email Jessica Wells-Hasan at jwells-hasan@opportunityagenda.org.

Creative Change Awards 2017