Description
WHAT'S THE EVENT ABOUT?
Ever been curious about The Music Industry? Ever wondered what it's like to work in the industry? What jobs are there? How much would you earn? SO MANY QUESTIONS!
Come along to the next ERIC Festival on 12th February 2017. We will be focusing on the opportunities, realities and questions around getting a career in The Music Industry.
There is a difference to our career events - we host them all in amazing locations and make sure we create an amazing 'festival' vibe. Think TED Talks meets Wilderness Festival! Interactive technology, innovative exhibitors, free stuff... this is the careers fair that people actually want to go to.
A special thank you to our partners The h. Club Foundation and Hiive for their support!
Not sure what to expect? TAKE A LOOK AT WHAT HAPPENED AT THE LAST EVENT (BROADCAST MEDIA) HERE
---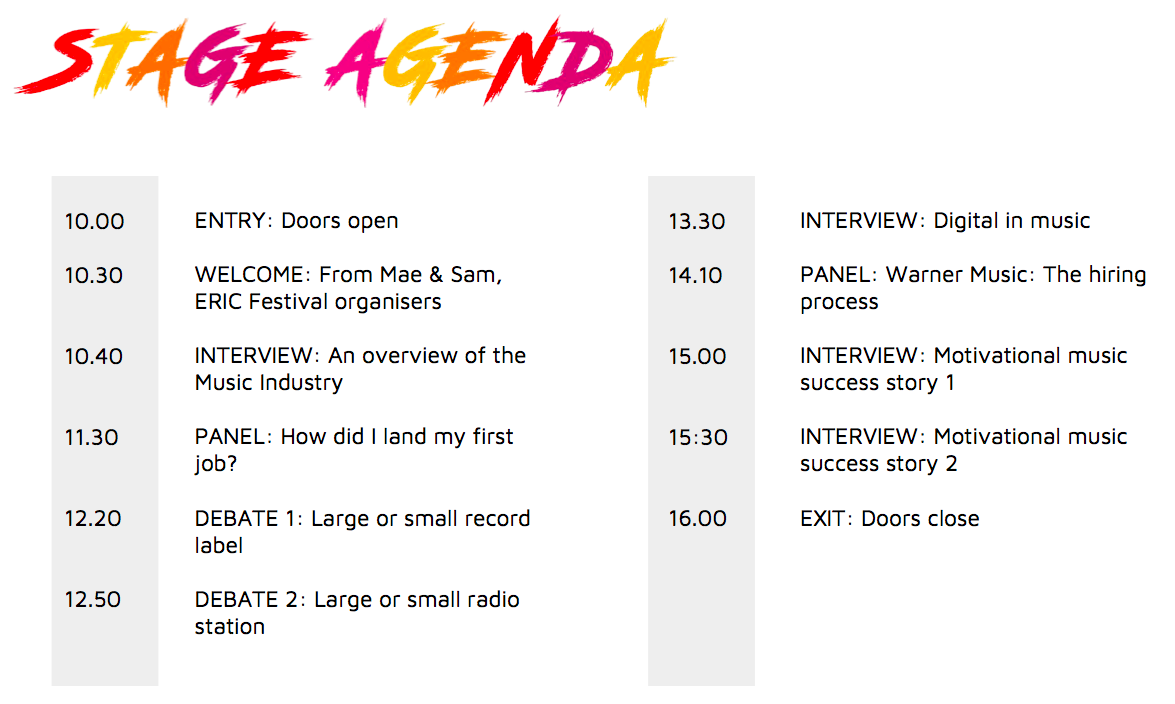 ---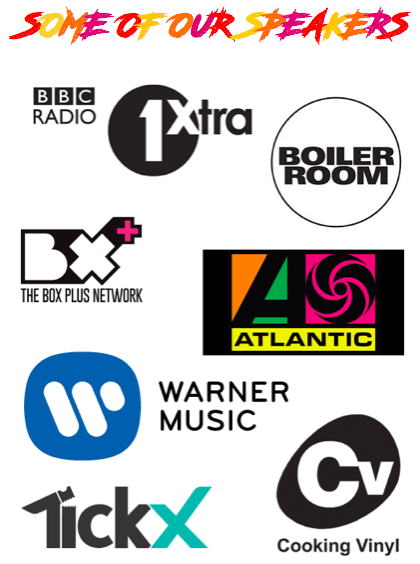 ---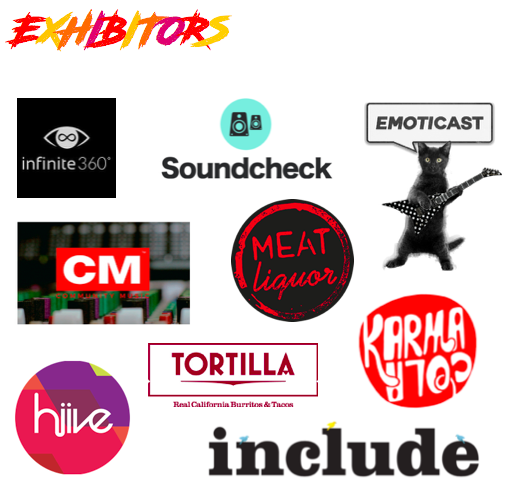 ---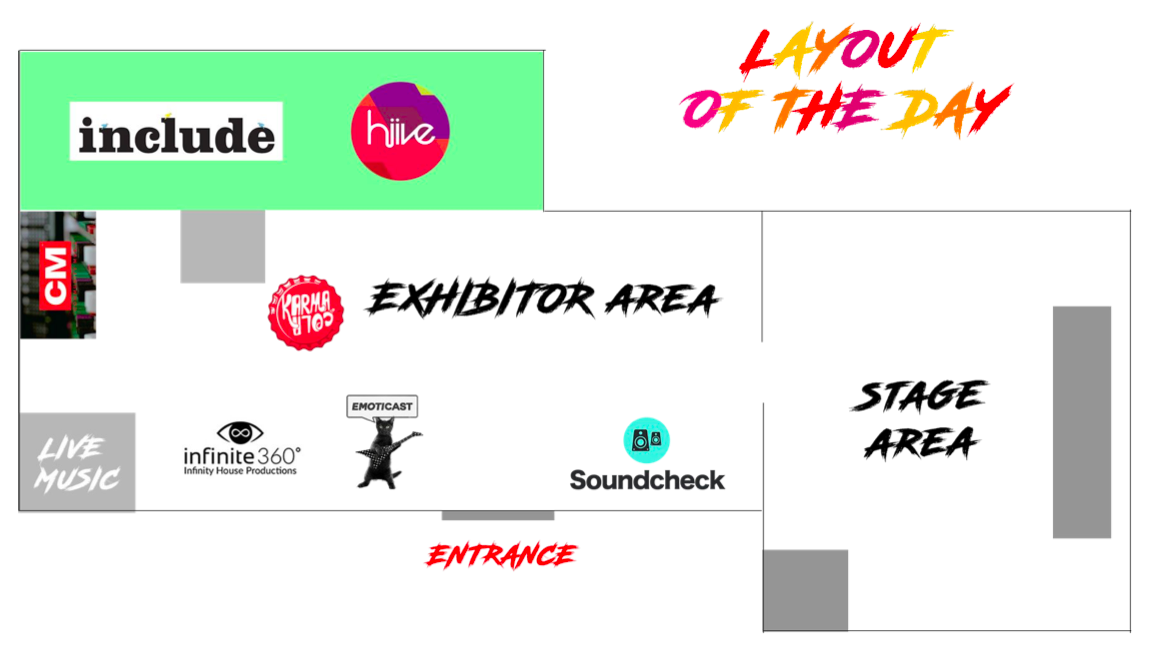 ---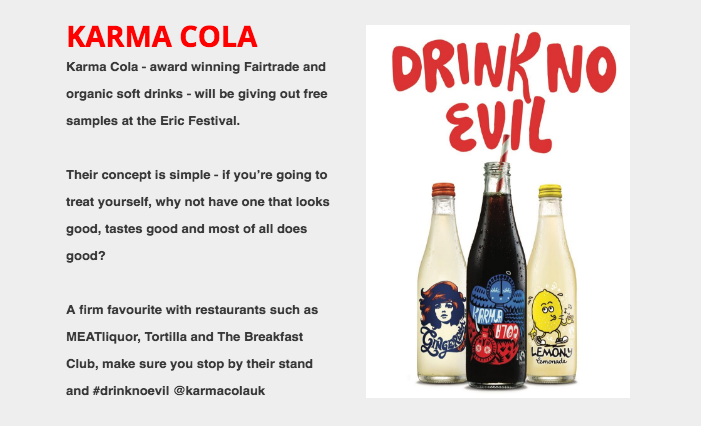 ---
ABOUT ERIC FESTIVALS
ERIC Festival is a revolutionary new type of careers fair 'designed by young people for young people' all about how to get your dream career in The Creative Industries (Fashion, Film & Media, Music, Publishing, Architecture, Advertising, Gaming, Arts & Culture, Design, Craft).
ERIC Festival helps 16-25 year olds really understand HOW to get into the creative industries and about the career OPPORTUNITIES within them. The festival will feature some of the most popular creative companies, industry leaders and well known creatives who you can listen to on stage and get one-on-one time with.
Our last festival was completely SOLD OUT so make sure to sign up for your FREE TICKET now!
To check out our last festival and find out more visit www.ericfestival.com.