Description
After our last event, one of the most requested workshops was creative business coaching. You asked, we answered! On two Friday mornings in March, Maggie will host two Creative Business Coaching Sessions, for up to 10 participants. Each session includes a light 30-minute meal.
Session 1: March 22, 10am-1pm
Session 2: March 29, 10am-1pm


During each session, five of you (plus Maggie!) will spend 3 hours getting to the heart of your business matters to discuss the best path for you. If you need a little push to transition into a new career, start a new business, or reinvigorate a project you're working on right now, this collaborative group session with Maggie may be exactly what you need to make it happen.
During this session, you'll get access to Maggie's resources, her decades of start-up experience, and her generous spirit. Together, you may conceptualize your dreams, develop actions toward your goals, and understand and tackle obstacles. In this group session, we'll all participate and support each other, with Maggie's guidance.
We'll open the session with introductions, and everyone will share a little bit about why they're participating. (In advance of the session, we'll ask you to submit this information so Maggie can prepare questions to support your journey.) As appropriate, we may also explore:
How to give yourself permission to evolve

How to escape perfectionism and release imposter syndrome

How to believe in yourself to make things happen
We may also touch on how to: create a vision board for your work and life; establish goals and objectives for your work; craft a personal biography; connect with your inner voice; take inventory of your knowledge and areas for learning; or how to create a broad financial plan.
During the second half of the session, you'll have taken detailed notes with which to make a short action plan to advance your project or business. We'll discuss these actions collaboratively and offer to hold each other accountable (you may be paired with someone who will check in on your progress within 2 weeks' time).
After the session, Maggie will be available via email for 2 weeks and can offer a 15-minute follow-up consultation to discuss anything you'd like.
These group sessions are conducted in person and are non-refundable and non-transferrable. We do reserve the right to cancel if we don't fill the sessions - in which case, a full refund will be issued to anyone who has made a purchase. When signing up, please indicate whether you prefer the 22nd (session 1) or 29th (session 2).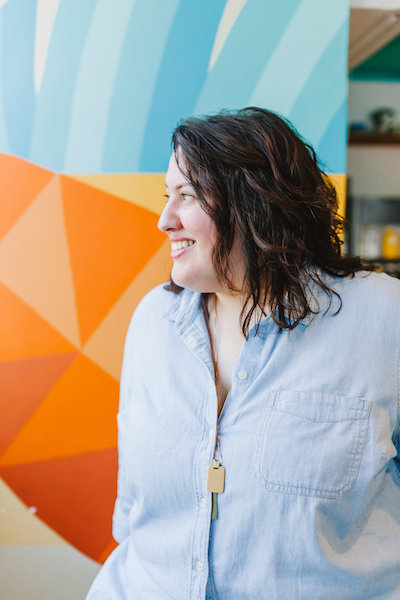 About Maggie Battista:
I'm an entrepreneur and writer who transitioned from a 9-to-5 job in the start-up tech industry to a cookbook author and pop-up food market maker for 25,000+ guests. I share my deep experience with other women by offering creative business coaching with heart. I've also made a life-changing wellness shift that's turned into real wellness for life. I'd like to spark a sustained and meaningful change in your life, too.
Here's a little bit more about me:

I've had a successful internet start-up career–with companies like TripAdvisor, Lycos, and Matchmaker. I transitioned from a 9-to-5 job to thriving small business life over a decade ago.
I built Eat Boutique, my award-winning shop and recipe site, back in 2007. It became a thriving artisan food gift business and an in-real-life series of pop-up food markets in New England. I've hosted pop-up food markets for 25,000+ guests, mostly in the Boston area.
I've written an award-winning cookbook and my second cookbook just came out! It's called, A New Way to Food: 100 Recipes to Encourage a Healthy Relationship with Food, Nourish Your Beautiful Body, and Celebrate Real Wellness for Life. It covers my journey to real wellness.
I'm a motivational speaker on writing cookbooks, blogging, creating community, and customer experience design.
I'm co-founder of The Fresh Collective, a network that brings female food entrepreneurs together to collaborate, grow, support, and shine light on one another's work through co-working sessions, workshops, events, and an online community.
I'm currently working to open a mixed-use food retail space where I'll offer a new way to shop for the very best food.
You can learn more about me here:
https://www.instagram.com/mizmaggieb/
You can contact me here:
Photos: @GabiValladares