Description
Women in Creative Businesses Roundtable
Wednesday 2/27/2019 12:00-1:00 PM
This week's topic is:
Creative Blocks And How To Cope With Them
For a creative professional, a creative block isn't just frustrating — it's potentially career-damaging. When you rely on your creativity to pay the bills and build your reputation, you can't afford to be short of ideas or the energy to put them into action.
Join other women from creative businesses to discuss unique challenges and opportunities faced by entrepreneurs in the industry.
"Creative entrepreneurship is the practice of setting up a business – or setting yourself up as self-employed - in one of the creative industries. The focus of the creative entrepreneur differs from that of the typical business entrepreneur or, indeed, the social entrepreneur in that s/he is concerned first and foremost with the creation and exploitation of creative or intellectual capital. Essentially, creative entrepreneurs are investors in talent – their own or other people's".
Wikipedia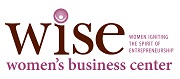 ---
Location: The WISE Women's Business Center is located in The Axa Towers Lobby, 100 Madison St. Syracuse, NY 13202.
Parking: Metered street parking is available on any of the surrounding streets. Pay by meters or Pay by new parking app "Whoosh".
The Hotel Syracuse Parking Garage (located at 199 Harrison St, Syracuse, NY 13202) offers parking for $5.00/day.
To use Whoosh!: Download the free app to your phone and register your vehicle's license plate and a credit card to which your parking payments will be charged.