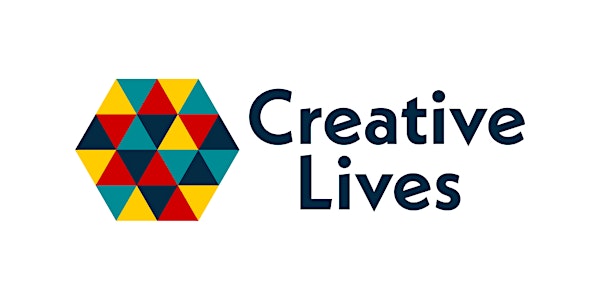 Creative Assembly - Borders
A Creative Assembly for voluntary led and community arts groups in the Scottish Borders
When and where
Location
The Great Tapestry of Scotland 14-20 High Street Galashiels TD1 1SD United Kingdom
About this event
Creative Lives champions community and voluntary-led activity.
Creative Lives works with communities, organisations, policy-makers, funders and creative individuals as a voice for positive change, to improve and expand the landscape in which creative participation can take place. We work to address inequalities in access to creative participation, promote inclusivity, connect people and communities, and seek to increase awareness of the links between creativity and wellbeing.
We do this on a local and national level through advocacy, development and celebrating the activities of creative people, groups and places through the Creative Lives Awards, Creative Lives On Air, Get Creative Festival, our Creative Networks and Creative Learning sessions and a diverse range of creative projects.
We are seeking to broaden our network in the Borders and this Creative Assembly is part of this.
The Assembly will bring people together to network and share the challenges and successes of voluntary-led arts activity in the region. You will benefit by attending through networking and increased connections to other groups, a chance to reflect and the opportunity to inform local and national arts policy.
This event is for you if you are actively involved in community based participatory arts and creativity in the Borders. Perhaps you lead a knitting group, you are a member of an opera society, you run a camera club or your men's shed is particularly creative? All art forms are welcome!
Agenda:
2pm - Introductions, networking and refreshments
2.30 - Facilitated discussion groups around challenges and successes of voluntary led arts
3.00 - Feeding back key themes and points for development. Discussions on next steps.
3.30 - Overview of Creative Lives and how it can support, celebrate and advocate for your group
3.45 - Summing up and defining actions
We have a small budget to reimburse travel and other expenses to attend up to £25 per person - this can be claimed by submitting an invoice after the event to sarah@creative-lives.org