Join the 'Mentor Pods' & Talk Workshops. Meet Creative Professionals in the Architecture, Interior Design and Built Environment Industry.
About this event
What to expect
Creative Architects, one of the most anticipated gathering of Architects, Entrepreneurs, Design Enthusiasts in Nigeria is where you network, exchange enterprise ideas and receive lots of insights about Entrepreneurship, Architecture, Interior Design and the Built Environment Industry. It promises to be insightful and energy-filled.
Attend the Mentor Pods, Workshops, Exhibition, and Talks.
Registration is required
In order to receive full details on onboarding and weblinks, you need to complete registration. Email received after registration contains weblinks for software download and onboarding document.
Attendance options
AltspaceVR - Virtual Event Hall with your Avatar (Computer only)
Zoom Conference (Computer or Mobile)
Livestream Video (Computer or Mobile)
Download and login to the Creative Architects App to attend one Bootcamp before the main event and follow all event happenings. The chat feature enables you to network without sharing personal details.
Subjects & Speakers
We have carefully selected speakers who are experts in these fields to ensure an amazing learning experience.
Architecture Practice - Mauricio Amado
Interior Design - Tomi Bamgbelu
Diversity & Niches in Design Practice - Tuoyo Jemerigbe
Productive Partnerships - Ade Shokunbi
Trends in Design & Construction Technology - Hassan Anifowose
BIM & Design Automation - Onyema Udeze
Machine Learning and Architectural Design - Akpezi Victoria Ikede
Freelancing - Babatunde Oladogba
Project Management - Onyinye Igbokwe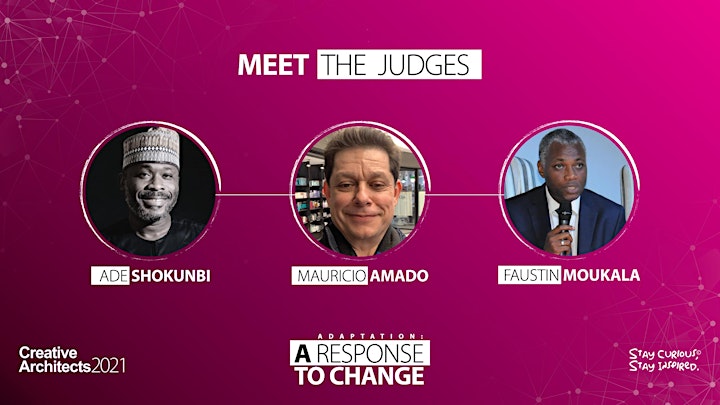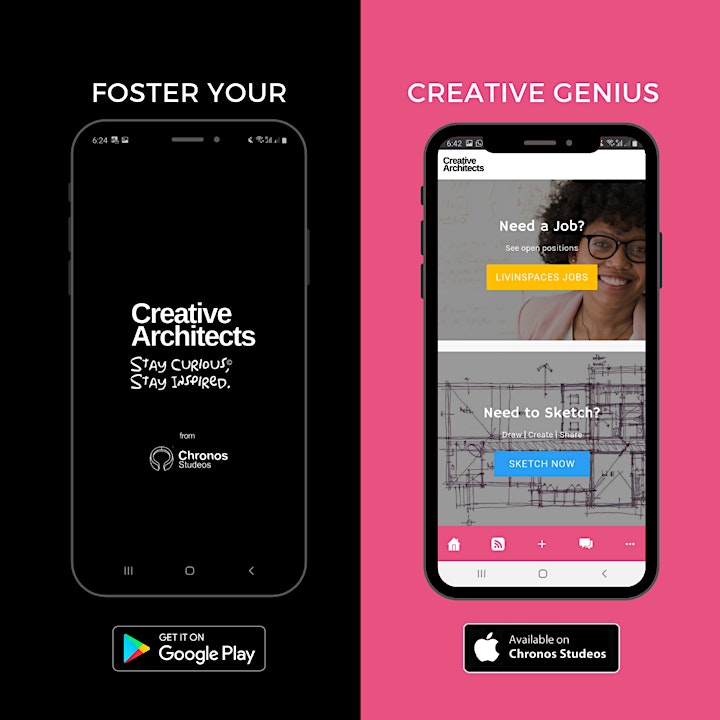 See full list of speakers and judges here
Organizer of Creative Architects 2021