Creative and Computing Virtual Showcase Thursday 24 June 2021 - 3pm-7.15pm
About this event
It's that time of year again when we celebrate the wonderful work and achievements of our students.
We have a great line-up of live performances, industry speakers and awards to entertain and highlight the skills and talents our students have developed despite the challenges of the pandemic. We are proud of their work and know you will be impressed too!
Please see the attached programme for more information and links to the event but you can also access the Live Virtual Event and Virtual Exhibitions below:
Live Virtual Showcase - bit.ly/3yWYhkW
Artsteps Virtual Exhibition of work
Tottenham Campus - bit.ly/34lljUd
Enfield Campus - bit.ly/3oQOhVy
We really look forward to seeing you there and thank you in advance for your support with making this a very special end to a unique college year.
Click on "access the event" button to join the live event.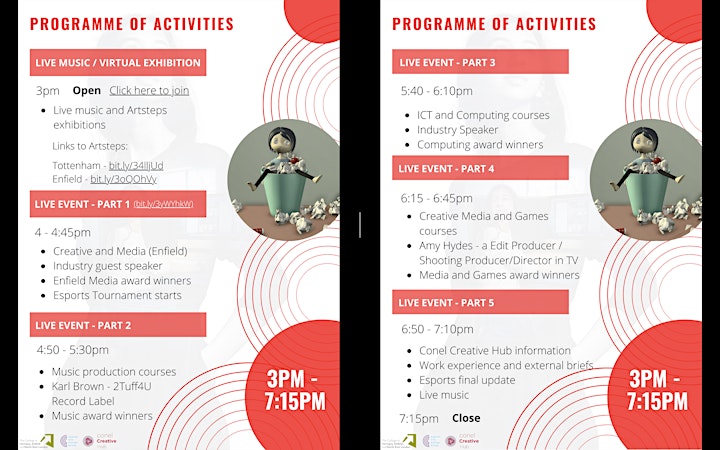 Organizer of Creative and Computing Virtual Showcase Thursday 24 June 2021 - 3pm-7.15pm