Description
Create a Life + Business You Love for
Boss Babes and Lady Entrepreneurs and Hustlers!
Health + Wealth + Biz All in One.
Get Healthy. Make Money. Build Brands.
Hands-on with Tips + Tools + Tech!
Workshop 1: It's a FIT Life Creation 12-2 pm
You'll start creating a life and business you love right away

Meet + Greet + Outline for the Day

Workshop: How Passion + Purpose = Profits

Activity: Hands-on Tasty Treats with Health + Meal Plans

Money Making: 6 Pack of Wealth
10 Steps to Brand Build + Tech
Workshop 2: Social Media + Influencer Marketing 3-5 pm
Social Steroids: 4 Steps with Story Sharing + Tools

Social Media in a Day: 5 Steps to Help You Simplify on Platforms
How to Make Money on Instagram + Social Media
How To Become an Influencer / 101 5. Tips + Tools + Technology with Videos, Photos, and Social
Tasty Treats with Smoothies / Smoothie Bowls
You may see examples via our platform FIT Life Creation.
We will be in exclusive space in Buckhead Two Story Lounge in Atlanta, Georgia
You will experience tasty treats healthy active lifestyle and walk away with an online course after the event too to help you continue applying what you learned! Come Create Community With Us!
You will also walk away with a swag bag / have it mailed to you depending on timing!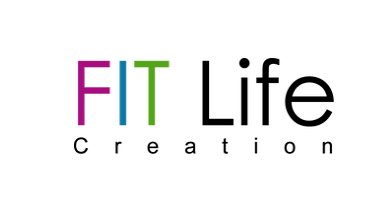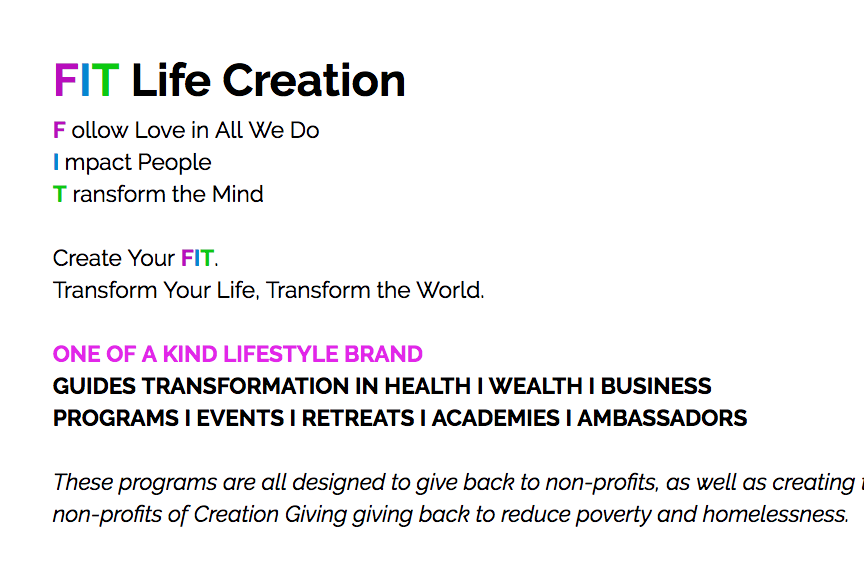 Average clients lose 4-167 lbs & 1-24 BMI points; reduce spending by >50% and increase wealth by >50%; and transform business in multiple industries & dimensions.
Brand Integrations + Preventative Care
www.fitlifecreation.com/about
Story:
I've transformed every area of my life step by step from the inside out with the alignment of our creator.
FROM FEAR FOCUS TO FAITH FILLED
FROM OVER 55 LBS OVERWEIGHT TO
FITNESS COMPETITOR + MODEL
FROM BATTERED RELATIONSHIP IN 20'S +
DEVALUING MYSELF TO PURITY
​
FROM CORPORATE TO CALLING
FROM PEOPLE PLEASING + PROFITS TO
PASSION + PURPOSE
​
FROM CHAOS TO CALM AND CREATING
A LIFE AND BUSINESS I LOVE + HELPING OTHERS
DO THE SAME + GIVING BACK

I've also helped over 7 industries consistently generate additional 7-9 figures year over year.
I've also been a full-time entrepreneur for over 7 years creating FIT Life Creation - lifestyle brand with multiple tips, tools and tech, as well as creating our marketing and PR and collaborated and worked with >10,000 influencers in over 3 years and do creative video + content direction so this workshop will also be great for marketers, entrepreneurs, and brands interested in learning more!
Full bio - www.fitlifecreation.com/creator
Parking:
20 Terminus Place has some free / street parking
Terminus Garage is next door paid
Buckhead Marta is walking distance