Creating Your Winning Business Plan - Lecture/Workshop/Networking

Tuesday, February 7, 2017 from 6:00 PM to 9:00 PM (EST)
Event Details
 Lecture/workshop/Networking takes place in a round-table conference room.
WORKSHOP CAPACITY IS LIMITED TO 20 PEOPLE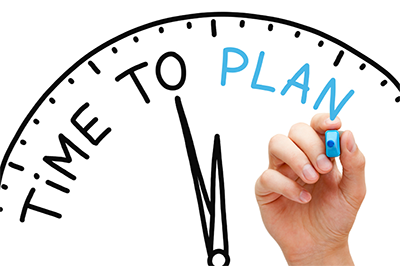 Creating Your Winning Business Plan
                            Interactive Workshop
This lecture covers why you need a plan, how to think about several strategies and business goals, and how to project your funding needs. Your business plan will communicate your business strategies to potential investors, partners and lenders.

The Importance of a Business Plan: To get your business on the right road to reach your goals needs a map to follow, a good business plan can really help. Starting with a description of your company, business history, team members and current situation, it also describes your future plans. Details of your present and future financials and strategies you will follow handling operation, sales, marketing, competition and projects should also be included to help achieve great success. It is also a crucial and necessary tool for raising money! 
Some of the topics include: 
o - What can a business plan do for you.
o - What is the purpose of your plan.
o - What are the components of your plan.
o - How will you organize and present your plan.
o - What documents you should include.
o - Why it is an essential tool for raising money. 
When the Kauffman Center for Entrepreneurial Leadership surveyed the annual winners of its Entrepreneur of the Year Award, it found that companies with written business plans had 50 percent greater sales growth than companies without plans. It is practically impossible to raise money without a business plan!
How to get a Business Plan? There are many resources to help you write a Business Plan: Downloading a template doesn't answer any questions and you will have to guess your inputs, professionals are very expensive (some charge as much as $25,000), No one knows your business as well as you do! Taking this training lecture which will give you all the tools, exercises and details to help you do it yourself. You will be guided step-by-step in writing a plan that will get you results. This workshop great tips, hints, examples and techniques will be enable to create a business plan that will stand out from the crowd.  
You will leave with the complete understanding of how to create your own business plan.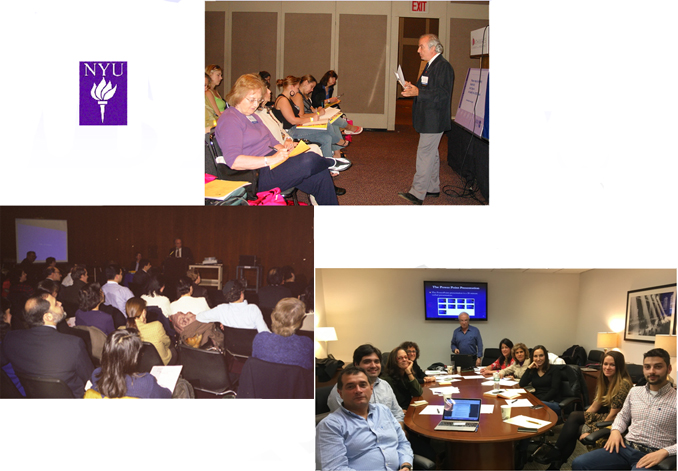 Do not miss this workshop designed to give you access an unprecedented amount of knowledge and insights shared by Roger Kuperways, Ph.D. a life-long entrepreneur, investor, mentor, business coach and professor of entrepreneurship at NYU -- He built multi-million dollar empires, many from scratch and has many years of experience in a variety of businesses and industries. He also lectures at trade shows and corporate events.
WORKSHOP CAPACITY IS 20 PEOPLE
---
Prepaid registration is: $27.50
$85 cash at the door, without a ticket (if not sold out)
Remember to bring your admission ticket.
Our past workshops have all sold out FAST, so don't wait!

---
OTHER EVENTS YOU MAY LIKE
"Raising Money for Your Business"
- onsite interactive Lecture and workshop and networking
Feb 23, 2017 6:00 PM Raising Money http://bit.ly/2iXB8dI
---
VOLUNTEERING: As always, we will need extra hands. If anyone that would like to assist me with registration, please contact me.
---
COMMENTS FROM PREVIOUS EVENTS:
I very much enjoyed the workshop. I think you gave a very simple and clear overview of what one needs to do when venturing into a start-up. The side benefit, of course, is the input from those attending. You never know what unexpected tips you might get! Thank you for giving your time to do this. -- JB Manton

Definitely appreciated all of the members' different insight on each other's ideas. Very informative class. Dr. Kuperways was engaging and funny, and I even came out  with a new venture idea :) Looking forward to seeing the members in another meetup. -- Paloma Garcia

I just wanted to say thanks for throwing such a great networking shindig. -- Marc Rosenberg

Thank you for a very interesting meeting. The environment and the participants were very welcoming. Lots of good topics, insights, experiences shared. It was really great. Of course I look forward to attending the next meetup. -- Lucy Torres

I very much enjoyed the workshop and would be interested in attending the one regarding creating a business plan. Thanks so much. -- JB Manton

I thought you handled the group well last evening. I liked your equation about when you can quit your job. I didn't do that this time, and paying the price. -- Tom Graham

Thank you for your invitation to attend this evenings meeting! As usual it was very interesting and I gleaned some valuable insights as well as meeting some great people. Please let me know of any other meetings you have planned -- Fay Julia Meyer

Awesome! -- Gabi Lovve

A knowledgeable host and curious participants and a very welcoming environment ! -- Ify E

I walked away with a lot of tips, information and was able to network with other interesting participants. Looking forward to the next Meetup for more of the same!! -- Linda Dixon

The meeting, I thought was great! Guidance - tips - references - take action - exercises - general layout of meeting - jam packed full of great concepts --- Aideen Sinnott

---
EVENT SPONSOR: New York Office Suites  We provide furnished, equipped, and staffed Manhattan office space featuring amenities and services to support your business in vibrant Midtown New York. NYC Office Suites is committed to delivering service excellence and flexible office contract terms. Our contracts carry a term length of as little as 3 months. Our flexibility allows companies to match their New York office requirements with their professional needs. 
We offer many New York office space sublease configurations, including executive offices, multi-person offices, coworking, shared office space for rent, flexible workspace, team / project offices and cubicles. 
---
EXCLUSIVE SPONSORSHIP AVAILABLE: 
We have sponsorships opportunities available for those who want extra exposure at our events. See our sponsoring options.  

---
Our family of small business groups  and networks have over 13,500 members, inside and outside meetup, and still growing! 
Join our business group on Facebook 
Join our Meetup groups: http://businessonashoestring.com/meetups.htm
Our main parent website is http://www.BetterSolutionsUSA.com
The Roger Kuper Institute - Business Education & Consulting
When & Where

NYC Office Suites
733 Third Avenue
15th Floor (45 & 46 Streets)
New York


Tuesday, February 7, 2017 from 6:00 PM to 9:00 PM (EST)
Add to my calendar
Organizer
Roger Kuperways Ph.D., Business Coach -- A life-long entrepreneur, mentor, advisor and Professor of entrepreneurship at NYU. He built a multi-million dollar empire from scratch and has many years of experience in a variety of businesses and industries. 
Creating Your Winning Business Plan - Lecture/Workshop/Networking