Creating Your Next Career Breakthrough and Loudness Measurement at the LAPPG

Wednesday, February 8, 2012 from 7:00 PM to 9:45 PM (PST)
Event Details
You are invited to the next Los Angeles Post Production Meeting :
Creating Your Career Breakthrough &
Loudness Measurement with Minnetonka Audio Software
February 8th, 2012 at 7pm
@ Showbiz Store & Cafe

Creating Your Career Breakthrough with Shawn Tolleson
In this mini-workshop, highly regarded entertainment career strategist and filmmaker Shawn Tolleson, will walk us through the process of identifying a career breakthrough and creating a plan to successfully execute it using tools to transform your fears and obstacles into action. Whether you are a freelancer, a staffer, an entrepreneur or a student starting out in the industry, come find out how to make this YOUR year!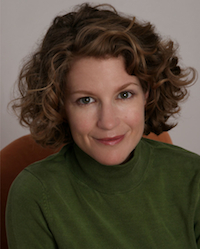 Minnetonka Audio Software - Loudness Measurement

This will be a rare chance to better understand the new rules for audio levels and measurements – whether you cut picture, sound or deliver masters as a post supervisor, this information is a must for any post production individual.  Sound experts, Eric Jorde and Jim Weber from Minnetonka Audio Software will present on the new CALM Act requirements for audio delivery with a discussion of loudness measurement for automated, file-based audio and Minnetonka's AudioTools Server.

Minnetonka Audio Software's, AudioTools Server is a comprehensive file-based audio workflow automation and management toolset for facility-wide processing, transcoding, and QC of multichannel audio. ATS's functionality includes container format unwrap and rewrap, Dolby E and Dolby Digital processing, Dolby E meta data verification and correction, and of course, provides full standards-compliant loudness measurement and adjustment.
One lucky attendee will win a copy of SurCode from Dolby Digital! (value $595.00)
$5.00 is requested at the door.
There will be time for networking as well as a chance for you to win great prizes in our monthly giveaway. Seating will be limited so grab a seat today! 

Location: Showbiz Store & Café
500 S. Sepulveda Blvd. Ground Floor
Los Angeles, CA 90049

---
UPCOMING EVENTS:
March 14th, 2012 - LAPPG Meeting featuring John Rosenberg, author of The Healthy Edit presenting, "Triage in the Editing Room" & More TBA
April 4th, 2012 - (note date change) - LAPPG Meeting with FilmmakingWebinars.com. Join us as author and LAPPG Founder Woody Woodhall presents "Sound Design for Indies" in a LIVE AUDIENCE WEBINAR. Come be a part of a first for the LAPPG and FilmmakingWebinars.com!

---
CONNECT WITH THE LAPPG

Stay up to date with special member offers, discounts and news!

"Like" our NEW Facebook LAPPG fanpage!
And don't forget to follow us at twitter.com/losangelespost!
---
AJA NEWS - Portable Device Provides Dual Thunderbolt Ports and Complete Video/Audio Capture and Playback Now Shipping!
The Io XT offers Thunderbolt-enabled I/O with unique dual-port "daisy-chain" connectivity. Apple's newest generation of computers feature powerful Thunderbolt interfaces, offering a mind-blowing 10Gbps available bandwidth, allowing no-compromises uncompressed video I/O even on Macbook Pros.
AJA's Io XT is the ideal portable companion for lightning-fast uncompressed 4:2:2 and 4:4:4 video capture and playback for professional postproduction and on set applications. Read more about the Io XT
here
.

---
HELPFUL RESOURCES FOR POST PROS
Looking for a job leads? Pricing rental equipment? Seeking gear reviews? Here are a list of resouces that should be at the top of your list:

Creative Handbook - The Creative Handbook is the most widely referenced free source book in the Entertainment Industry today.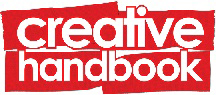 Post Production Buyers Guide - The Post Production Buyers Guide is an online Equipment Guide and News portal for the Post Production industry offering all the information you need to find products, services and vendors for your Post Production projects.

ProductionHUB - ProductionHUB, Inc. (www.productionhub.com) is the search engine for media & entertainment serving film, television, video, live event and digital media production.

UsedAV.com - UsedAV.com provides a great place to buy, sell, and trade professional broadcast video and audio equipment.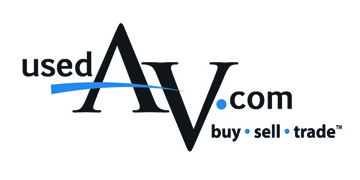 WoodysSoundAdvice.com - WoodysSoundAdvice.com is an online resource for sound for film, video, tv and multimedia. Reviews, how-to's and interviews with industry professionals make this blog a must for anyone interested in sound.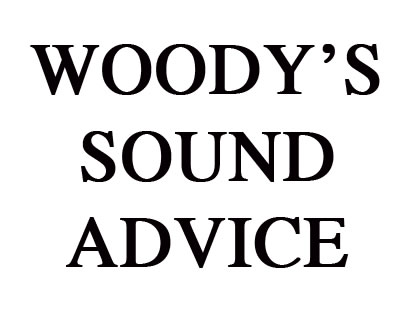 ---
We graciously thank the following partners for their generosity and support for our monthly meetings:
AJA Video Systems, Adobe, Artbeats, Blackmagic Design, CoreMelt, Creative Handbook, Digieffects, Focal Press, GenArts, Imagineer Systems, Intelligent Assistance, Larry Jordan & Associates, Lynda.com, Motion Media, FilmmakingWebinars.com, Noise Industries, Peachpit, Post Production Buyers Guide, ProductionHUB, Rorke Data,  Showbiz Store & Cafe, SmartSound, Telestream, UsedAV.com, Video Symphony, WoodysSoundAdvice.com.
We look forward to seeing you on February 8th!
Sincerely,
Los Angeles Post Production Group
Please visit www.lappg.com for member offers, book reviews, job listings, industry news and more.
And visit Woody's Sound Advice for information, interviews, reviews and how-to's for audio post. www.WoodysSoundAdvice.com

When & Where
500 S. Sepulveda Blvd.
Ground Floor
Los Angeles, 90049


Wednesday, February 8, 2012 from 7:00 PM to 9:45 PM (PST)
Add to my calendar
Organizer
Los Angeles Post Production Group
The Los Angeles Post Production Group is a professional organization for people with a passion for film, video and the digital media finishing process.

The LAPPG discusses all aspects of post production, from picture and sound editing to color correction, visual effects, codecs, storage and post workflows.

Expert presenters and leading companies come to our monthly meetings and share new technologies, techniques, tools, products and best practices to aid us in telling great stories.
We also provide our members with great offers and discounts as well as opportunities to network and make industry connections.
Membership is free and you need not live in Los Angeles to take advantage of this great resource.
To become a member please email your name and information about yourself to membership@lappg.com.
Creating Your Next Career Breakthrough and Loudness Measurement at the LAPPG