Description
Now more than ever with all that is going on in the world, you know it's important to create a life that is intentional. One that is simple, authentic, and joyful. When you are intentional, it means you can make the biggest impact on your family and your community.
What if you woke up everyday and followed your heart's desires?
What if you let go of the "shoulds" and obligations that are crushing your soul?
What if you woke up every day speaking your truth and making choices that felt good to YOU?
What if your life and environment were simplified and decluttered?
What would change in your relationships? Your health? Your career? Your community?
You are Wonder Woman… constantly striving to be a great mom, the best daughter, a loving wife, a supportive friend, an outstanding employee, a rock star entrepreneur, a great leader.
And…you are tired and unfulfilled.
The days and weeks fly past in a whirlwind of to-do lists, errands and taking care of everyone - except you. Every now and then, you slow down just enough to hear your soul whisper. You tell yourself there will be plenty of time for your big dreams…
when the kids are older.

when I've lost the weight.

when the credit cards are finally paid off.

when my life is finally organized.
What if your life had

less striving and more living?

It's time.
Creating Your Intentional Life - Simplicity, Authenticity and Joy

is an inspiring two day women's workshop retreat. It's your guide to living the life of your deepest soul desires.
Come together with an amazing tribe of women and…
get clear on what you want most out of life

reclaim your true voice

put your soul's desires back on the agenda

tune into your patterns of self sabotage that keep you from achieving your goals and how to break the cycle

dive into your money story and learn how to reframe it for true abundance

get inspired by how essential oils can amplify what you want to bring into your life

discover how to simplify your space and your life for joy

understand what true nourishment means to you
Slow down. Reflect. Breathe. Connect. Laugh. Plan. Dance. Dream. Believe.


Here's how your 2 days will unfold:
Day 1 - Saturday Jan 27
* Registration & Delicious Continental Breakfast
* Meditation
* Putting Your Soul On The Agenda / Deborah Buell
* Letting Your True Self Shine / Colleen Suchecki
* Sumptuous Lunch
* Boundaries - Saying Yes To No / Eileen Reed
* Unleash Your Potential with Essential Oils / JoAnna Sacco
* Healing You Inner Child with Gemstones / Patti Anastasia
* Sound Healing / Lisa Kawski
* Fire Ceremony
* Dinner (on your own)
* Evening Vision Board Activity
* Stay overnight at the Hotel if you choose (on your own)

Day 2 - Sunday Jan 28
* Delicious Continental Breakfast
* Ditch the Diet / Deborah Buell
* Nia Movement / Roseanne Russell
* Rewriting Your Wealth Story / Liza Witonis
* Sumptuous Lunch
* Creating a Life of Ease & Simplicity / Eileen Reed
* Connecting with Your Intuition for Inspired Action / Colleen Suchecki
* Closing - Q&A
* Fire Ceremony


The Stonehedge Inn and Spa, nestled on 4 wooded acres on the banks of the Merrimack river, is the perfect setting for this two day retreat for women. Both days include a delicious continental breakfast and a scrumptious farm to table lunch. Dinner Saturday is on your own, but stay close, as there will be a fun activity Saturday night.
We have arranged for a special group rate of $179 for those who choose to stay in one of the Inn's luxurious guest rooms.
You deserve this special time to experience the gift that is YOU.
10% of the profits from Creating An Intentional Life will be donated to HAWC - Healing Abuse Working for Change. HAWC provides free services and support to victims of domestic abuse residing in 23 cities and towns on Massachusetts' North Shore.
---
Our Featured Speakers: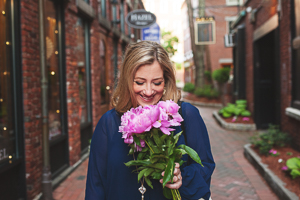 Deborah Buell is a Certified Holistic Health Coach, Licensed Desire Map Facilitator, Speaker and founder of DeborahBuell.com who inspires her clients to live joy-filled lives through healthy eating and sumptious self-care. A photographer wanna-be, momma to two beautiful daughters, grandma to a fabulous grandson and lab lover, Deborah absolutely believes a healthy life includes fine champagne and chocolate.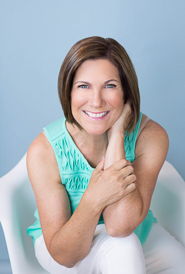 Since 2009, Eileen Reed has been a Professional Organizer and sought after Speaker. Eileen's health and wellness approach to organizing brings balance, order, productivity and peace to the lives of her clients allowing them to thrive in an organized environment. Connect with Eileen at SimplifyWithEileen.com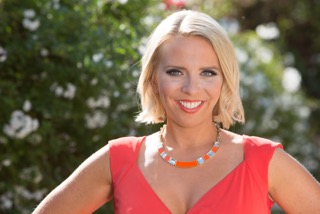 Colleen Suchecki is a Speaker, Intuitive Healer and founder of BelieveGrowShine.com. Colleen helps women get to the root cause of their inner barriers, and transform them so they can create a life they love. Colleen healed herself from paralyzing anxiety & panic attacks naturally. She uses a variety of tools, including her intuition, energy work, and the Akashic records to help her clients transcend their challenges in a short period of time.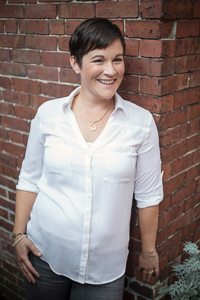 Liza Witonis is the go-to personal wealth coach for women and entrepreneurs who want to get control of their finances, once and for all. Diving deep into the mind, body, soul and emotion, Liza helps her clients heal their money relationship and establish real wealth-building strategies to fulfill their lives. Going beyond basic budgets and age old advice, Liza helps her clients create habits and attitudes that produce real wealth and lasting change. Learn more at LizaWitonis.com


Additional Speakers -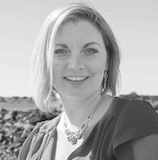 "Unlocking your true potential using the power of essential oils"
JoAnna Kierska Sacco
Sacred Living Essentials / doTERRA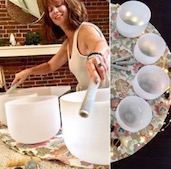 "Sound Healing for the Soul"
Lisa Kawski, Sound Healer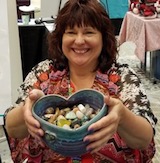 "Healing with Gemstones"
Patti Anastasia, R.N.,Holistic Healing Nurse,
Holy Fire Reiki Master
Anastasia's Health Happenings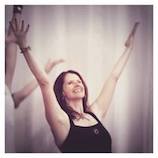 "Move 2 Joy"
Roseanne Russell
Nia White Belt Trainer, Nia Black Belt and Yoga 500-RYT Instructor