Event Information
Refund policy
Contact the organizer to request a refund.
Eventbrite's fee is nonrefundable.
The Ultimate Workshop For Professional and Business Women who want to CREATE their HAPPINESS, Gain SUCCESS, VALUE, & INFLUENCE!!!
About this event
Ladies, let me ask you a few questions:
Are you feeling stuck in your life or business and don't know what to do next?
Are you in a transition and need support in getting your life back in order?
Are you overwhelmed by your current situation and uncertainty?
Do you feel like life is passing you by and you're going through the motions?
There's gotta be more to life than this, right?
If you answered YES to one or more of these questions, then this Workshop is for you!
Join us from March 11-13, 2021 for:
The Ultimate Virtual Workshop For Professional and Business Women who want to Increase their HAPPINESS, Gain SUCCESS, VALUE and INFLUENCE in their Lives!
MEET YOUR SPEAKERS AND COACHES:
We are Myrtha, Dr. Marilyn, Dr. Marlena, and Jay. We like to call ourselves the 3Ms and a Brother. We came together for the purpose of empowering women to create their happiness and live their best life.
Dr. Marlena Sherman Linton is a Mindset Development Expert; she empowers individuals with the strategies needed to rediscover their lost identities, redefine their lives, and reinvent their self-confidence. A Doctor of Management specializing in Process Improvements, she has over 30 years of Human Resources experience and is the author of Rediscovering Your Destiny. Promoting Purpose and Passion in every step of her journey, a Sepsis infection survivor, she knows what it takes to fight back from the dead, literally!
Dr. Marilyn Moise Rousseau is a Women Empowerment Coach, Speaker, Consultant, and Entrepreneur with 12 years of business experience and over 30 years as an Information Technology Leader. She is the CEO of From Fear To Faith Coaching Inc. and the creator of Fearless Living, an online community focused on empowering women to rise above their fears and step into a life of faith. She is passionate about empowering women from all walks of life to live the life they want and deserve by stepping into their God given power and unleashing their greatness.
Myrtha Dubois is a Savvy, Loving, Sincere, Leader passionately dedicated to educating, elevating, and empowering herself and others. She is a Personal Growth & Development Strategist, An International Best-seller Author in multiple categories, and an Author Coach. Myrtha also serves in the capacity of an Entrepreneur offering entrepreneurship programs, Visionary of Creating Purposeful Resilience (C.P.R.), CEO of Myrtha Dubois Coaching & Consulting, Host of A Little CPR With Myrtha Dubois weekly podcast and has written over 19 publications to date. Myrtha's passion and work circles around supporting women to reaffirm their position, rebuild their identity & confidence, and redeem their worth, making them Undeniable!
Jay Johnson is a Global Business Consultant. He is an International Best Selling Author, International Speaker, Speaker Coach, and an Entrepreneur Trainer. Empowering leaders thrive is his passion. Jay writes presentations and creates workshops, programs, boot camps, & masterminds for leading authorities in the Speaking Industry. Jay is known for providing value through programs such as SignatureTalks, Monetize Me, Lean To Earn Masterminds, & Picture This Presentations.
In this 3-Day Workshop, we're going to show you a way to create your own happiness, following proven principles that have worked for us and our clients.
We will empower you with beliefs, systems and processes to live authentically and unapologetically. At the end of this workshop, you will walk away with:
A 90-Day Roadmap to Create Your HappYness
Secrets to know your self-worth and accelerate your value
Mental and emotional transformations to rediscover your identity
Simple formulas to shift your mindset for success, abundance, & fulfillment
A 360-Harmony System to align yourself with your purpose and passion
BONUS:
The Create Your HappYness Signature System to design the life that you want and deserve to live.
We can't wait to see you to empower you to create your BEST LIFE so you can have INTERNAL HAPPINESS for the REST OF YOUR LIFE.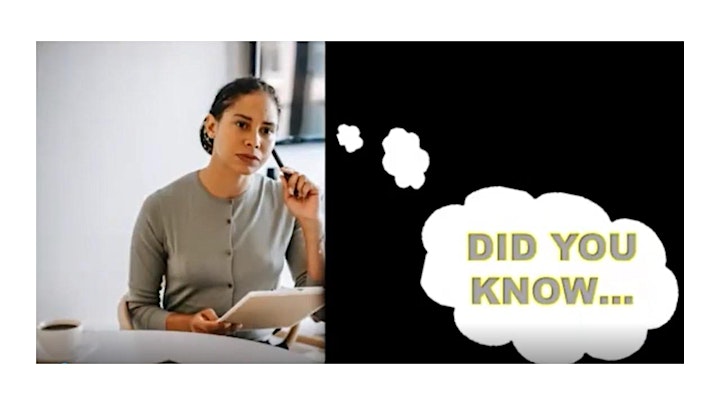 Location
Refund policy
Contact the organizer to request a refund.
Eventbrite's fee is nonrefundable.