Creating Your Distribution Timeline

Thursday, December 12, 2019 from 6:00 PM to 8:00 PM (EST)
Event Details
Creating Your Distribution Timeline

Presented by Jim Browne

Filmmakers who take an active role in the distribution of their films are more likely to succeed in connecting with their core audiences. This presentation, by Argot Pictures Founder Jim Browne, will demystify the distribution process and point you in the right direction.
Browne will provide an overview of exhibitions, from film festivals to theatrical, semi-theatrical, community/impact screenings to VOD/Digital, broadcast, educational and beyond. He'll help independent filmmakers create a timeline for the life of their film and devise a plan that's sensible. You'll also explore the variety of ways that films can get exposure and have a presence in the theatrical space without incurring the costs associated with traditional theatrical.
Program: Creating Your Distribution Timeline
Date and Time: Thursday, December 12, 6:00 PM - 8:00 PM
Location: New York Foundation for the Arts, 20 Jay Street, Suite 740, Brooklyn, NY 11201
Cost: $15 for NYFA-affiliated artists (Fiscally Sponsored, NYSCA/NYFA Artist Fellows, Immigrant Artist Mentoring Program Artists; NYC Women's Fund recipients) and $20 for the general public
Register: https://nyfadistribution.eventbrite.com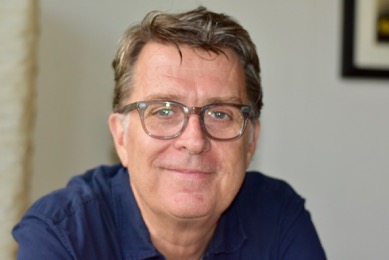 Jim Browne has been exhibiting, programming, producing, and distributing films in New York for over 30 years. Browne founded Argot Pictures, an independent film distribution company specializing in strategies for documentaries, in 2005. He was programmer for the Tribeca Film Festival from 2006-10, and senior programmer for the Abu Dhabi Film Festival from 2010-14. He is currently the American consultant for the Shanghai International Film Festival. Browne has been teaching a class about distribution and film festivals at the New School for Social Research for the past three years, and is based in Brooklyn, NY. He has presented talks about distribution at the Heartland International Film Festival, DOC NYC, Reading Film Festival, NYFA, and San Francisco Film Institute. https://argotpictures.co
---
By registering for this event, you acknowledge that your email address will be added to the NYFA mailing list to receive NYFA's free bi-weekly e-newsletter, NYFA News. The newsletter features news about programs and events that are free and open to the public and professional development and awards opportunities for artists. You can unsubscribe from this list at any time.


This program is part of NYFA Fiscal Sponsorship, which increases funding opportunities for individual artists and emerging arts organizations in all disciplines by allowing them to raise funds using NYFA's tax-exempt status as a 501(c)(3)-classified organization. 

Closest Subway to 20 Jay Street
* F to York Street station.
Relatively Close Subway
* A to High Street / Brooklyn Bridge station
Image credit: Chulas Fronteras, courtesy of Argot Pictures
When & Where

New York Foundation for the Arts
20 Jay Street, Suite 740
Brooklyn, NY 11201


Thursday, December 12, 2019 from 6:00 PM to 8:00 PM (EST)
Add to my calendar