Description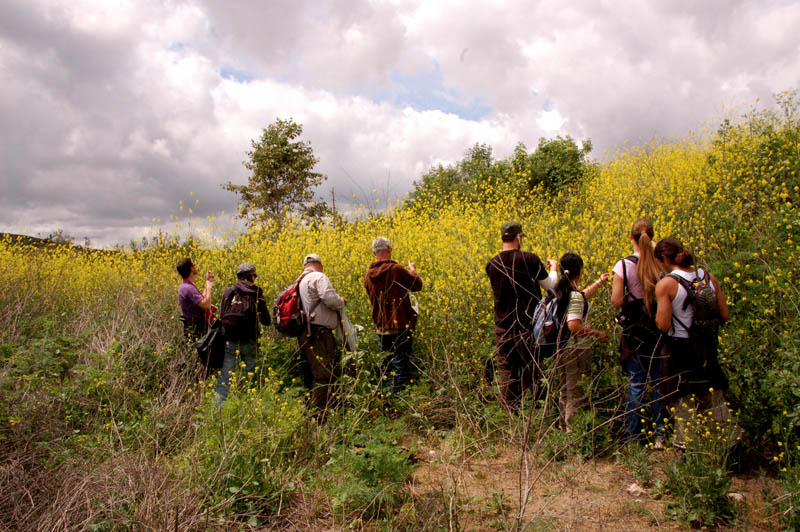 Creating Wild and Regular Spice Blends + Plants Walk
Tasting / Wild Drinks
FREE Stone Grinder included in the price ($20 value)
Saturday October 13
Find out how to create your own spice blends and explore local flavors in this exciting new workshop. You will learn how to create classic ethnic spice blends like barbecue, curry, cajun but also herb blend such as Italian or Herbes de Provence (French herbs).
But this is just the beginning and even if you are already experienced, this will make this workshop worthwhile for you! We will also create blends that incorporate local leaves, seeds, herbs, roots, barks and even mushrooms in order to really explore local flavors.
The workshop is packed with action! If the weather is good (no rain - see note below), first we will do a plant walk and explore local plants that we can use to create unique spice blends. We'll talk about plants that can be incorporated into blends but also about other plants that are edible or medicinal.
After the walk, we'll get to work! First, I'll explain how spice blends are created and which spices will impart specific ethnic flavors, I'll provide you with basic recipes, give you tips and tricks to boost flavoring (such as roasting seeds) and potential (unusual) culinary uses. We'll also talk about creativity and how you can make each blend personal and break the rules. Who knows, maybe you'll start selling your own blends online after this class. One of my students already does.
Each person will be provided with their own personal stone grinder (small molcajete) to make their own spice blend. We'll review how to properly cure a stone grinder and do it on location. Each person will be assigned a task to create a specific spice blend from a recipe and experiment with a couple of new ones based on what they learned.
We're not done. Next comes the tasting! We'll do a bit of cooking and tasting using local spices such as sages, sagebrush, California bay, wild mustard seeds, foraged herbs and so on. You'll get to taste simple application but also some unusual ones such as fermented condiments using spice blends, plant-based vegan cheeses flavored with local herbs and so on.
We can't have food without drinks! And what better way to explore local flavors than wild beers and sodas made with local plants and berries?
If you are a foodie, an experimented culinary artist, a chef or simply love nature and cooking, this workshop is truly for you!
For the walk, long pants is a good idea - We have poison oak in the area. Bring water and sun protection too. The duration of the workshop will be between 3 and 4 hours, we'll take our time and have a lot of fun in the process.
Location:
We meet in front of a place called Reptacular
8828 Gold Creek Rd, Sylmar, CA 91342
Look for a red Jeep Wrangler near the entrance, we park on the side of the road a bit further (don't under the main gate, just drive a bit further)
34°19'09.9"N 118°19'49.1"W
Time: From 10 AM to around 2 PM
NOTE THAT IN CASE OF RAIN THIS WORKSHOP WILL BE HELD INDOOR AND THERE MAY BE A CHANGE OF LOCATION. ALWAYS CHECK 2-3 DAYS BEFORE TO SEE IF THERE WAS A CHANGE OF ADDRESS.