Description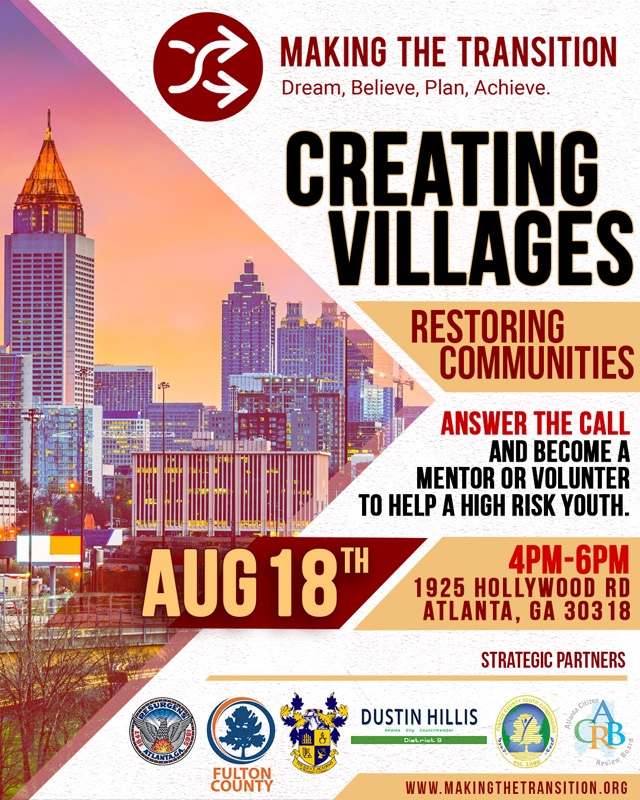 The Office of Atlanta City Councilmember Dustin Hillis and Making The Transition in partnsership with: Atlanta Citizens Review Board, Fulton County, Fulton County Juvenile Court, Atlanta Public Schools, BEST Academy, WIC, and the Atlanta Police Department are partnering to roll out the Creating Villages initiative.
This innovative program has a specific goal of mentoring higher risk youth in the 30318 zipcode who have had run in's or interactions with the police. The end goal is to reduce the recidivism rate, along with assisting them in building leadership and life skills.
The kickoff event will be centered around bringing together people who would like to serve as mentors. Food will be provided!