Description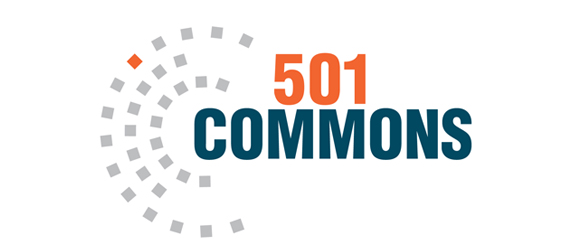 Do you want to know how to use your available resources to create and execute a powerful video strategy?
Video is now mainstream, from social media to websites to fundraising banquets. You know video needs to be part of your marketing mix, but how do you tap into this tool to help drive engagement and reinforce your mission?
We'll cover the best tips for harnessing video across all budget and resource levels, including how to find your story. Video with compelling content is a powerful way to tell the unique, heart-driven message of your organization to help move the needle on your fundraising, outreach, awareness, and donor goals!
This training will:

Provide an overview of video strategy and planning
Highlight tools for finding your agency's unique story and creating your own DIY videos
Allow time for questions and practicing techniques
Provide a step-by-step tutorial on how to conduct an interview to make your own video immediately.
Don't miss this engaging and informative training that promises to help you harness the power of video to further your organization's reach and donor participation!
Meet the Presenters
Chris Donaldson is partner at Hand Crank Films, helping people tell powerful stories through film. As Creative Director, Chris works to develop new ways to grow brands, audiences and distribution channels to maximize communication and sales. Before Hand Crank Films, Chris worked as the Marketing Director for two independent film distributors promoting digital properties like The Avengers, Wolverine and the X-Men, and Shotgun Stories. He also co-founded the streaming media company RadicalMail, which was named a 'Top 40′ innovation' by AdWeek.
Melinda Hohlbein Loeffler has been working in marketing and communications for over 15 years with nonprofit and corporate clients including Group Health, Microsoft, KCSARC and Provail. Melinda joined Hand Crank Films in 2015 and manages non-profit video projects supporting outreach efforts from advocacy to special education. Melinda loves to help nonprofits use video to further their heart-driven missions. She lives by Yoda's motto to "Do or do not, there is no try."
Questions?
Do you have any questions about 501 Talks Tech? Contact Megan at 501 Commons.
If you have questions about the topic or aren't sure if you should attend, feel free to contact the presenters, Chris Donaldson, at chrisd@handcrankfilms.com or Melinda H. Loeffler, at melinda@handcrankfilms.com.
Additional Information
Driving Directions and Parking information can be found on the Pacific Tower website and the 501 Commons website.
501 Talks Tech is a series of pro bono technology trainings provided for nonprofit members in the Seattle community. These small-scale, one-and-a-half-hour events are directed for community members and small-budget nonprofits. Trainings range from application overviews to more focused methods of tech use. For information on previous trainings, please visit the Technology Knowledge Center.
Sign up to receive our 501 Talks Tech training schedule in your inbox!
Want to keep up on other 501 Commons events, trainings, programs, discounts and grant opportunities? Sign up for our newsletter and bookmark Featured Events by 501 Commons and others.