Description
★★★★★ "This workshop has helped me expand my arsenal of design vocabulary. As a designer, it is crucial to be able to pitch and sell your designs. Knowing the vocabulary and informed reasoning will help you get traction of your design by the stakeholders and team members. This workshop has delivered on that."
– Mhung, UX Designer, Mindbody, San Luis Obispo
---
Learn how to communicate the value of motion to stakeholders
Have you struggled to get stakeholders, designers, and engineers on your team to see motion as more than just an add on?
Maybe your stakeholders don't see the role that motion can play in making better products. Or perhaps your engineering team is lacking motivation to go the extra mile.
Perhaps you want to make a strong case for motion adoption, but are experiencing friction and pushback.
Or maybe you have a clear mandate but are overwhelmed in deciding what tool to use, or even how to start tackling this topic.
In working with hundreds of product designers from top companies, I know that one of the top concerns designers have is being able to communcate the value of motion, as well as having the tools to do more than add motion in random places to make the interface exciting. They want to design motion with intention, in a way that adds concrete tactical value to the product and to their users.
What I've found is that motion is one of the single most poorly understand, undersestimated, and risky projects for a designer or engineer to take on. Motion requires a different set of skills, mindsets, and strategies.
That's why I created this one day motion innovation workshop. I been designing motion in digital products for over 15 years. Everything in this workshop is taken from real world best practices, and culled from hundreds of hours of conversations and interviews with other motion designers at top companies around the world. My own personal mentors and contacts have worked on teams and contributed to motion standards for Microsft and Apple and Google Material Motion.
Below contains more information and what to expect from the workshop.
– Issara Willenskomer (instructor and founder of UX in Motion)
---
Have you had limited success when it comes to designing motion in digital products?
Have you ever tried to design motion in your digital products but found that you're not as effective as you want to be?
Have you decided to learn a prototyping tool that allowed you to design motion, and you watched a bunch of tutorials, but it just didn't go anywhere?
Maybe you've seen a lot of cool motion in digital products and portfolio sites and you want to start creating motion, but you're not sure where to start.
Learn motion the right way
I designed this workshop to help you learn motion the right way, and get motion seamlessly and consistently into your workflow.
What most designers don't realize (until it's too late) is that designing and implementing motion is extremely complex. There are many moving parts. If you don't think and act strategically, you're going to end up spinning your wheels, or worse, wasting your time.
You need a design strategy
Additionally, motion design and implementation is incredibly expensive which is why stakeholders are often reluctant to commit resources.
To win at this game, you need to focus on the highest leverage activities and strategies. I have a name for this. I call it 'the barbell' and I teach you how to focus on mastering low-fidelity AND high-fidelity motion based deliverables.
If you don't do this, and you start designing motion without knowing how to connect your motion to mental models (and manage critical conversations with stakeholders), your work and results will be essentially random. Maybe you'll win somtimes, but overall you won't be consistant.
I created this workshop for you to master the 5 critical areas that are required to be effective in the world of motion innovation in digital products. These five areas include –
Ideation (how to generate and refine motion based concepts)
Analysis (how to read the 'source code' from motion examples)
Mental models (how users make sense of motion and how to connect this to your design)
Motion DNA (what are the fundamental principles of what makes motion work)
Strategy (how to win your meetings and conversations with stakeholders)
About me
After working for 15 years for top Fortune 500 companies and developing motion for digital products, I developed an exclusive motion innovation framework and workshop that I've been teaching to design teams at leading tech companies around the world. Recent onsite private workshops include Dropbox, Slack, and Salesforce.
I've also been writing and sharing my framework and strategies on motion innovation online.
My published articles on motion and usability have received over 542,000 views on Medium.com. Click here to view my most viewed article on motion and usability.
My online tutorials on high fidelity prototyping have been viewed over 389,000 times on YouTube.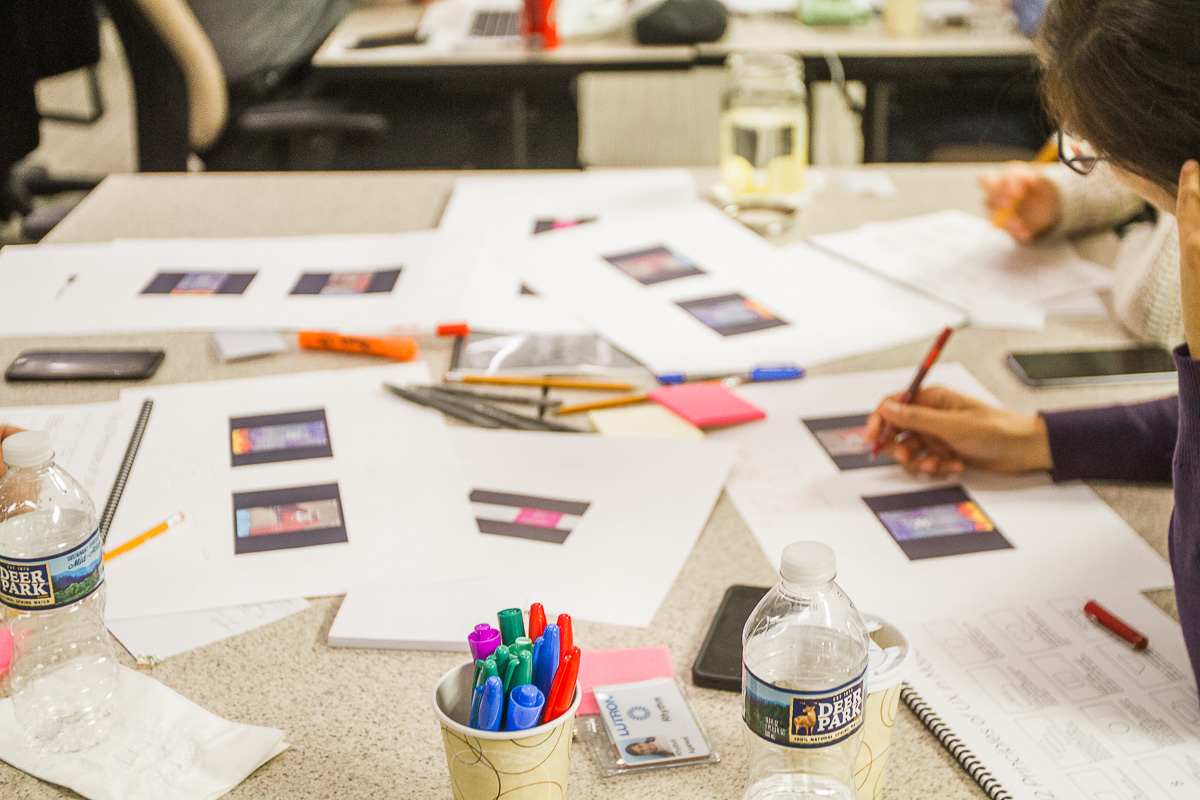 Workshop results
After this workshop you will be able to take any design file you are working on, generate motion based solution that connect to user mental models, and present your ideas in a language that resonates with stakeholders.
I've taught this workshop to literally hundreds of designers around the world. After each workshop, I collect as much data as I can, and redesign the entire workshop. Based on recent feedback, this current workshop version is the best I've ever taught.
Unfortunately due to scheduling and time constrains I can only offer this workshop 4 times a year in the Bay Area.
Also, due to the hands on nature of the workshop and exercises, I have to limit the number of available seats to 20 (available first come first serve).
Register now
To register for this course click the 'Buy ticket' button and enter your info.
You will receive a confirmation email with the event details. You will receive your bonuses after your attend the workshop.
I highly recommend that if you have any interest in succeeding in being effective with motion, you register for this workshop.
If for some reason you miss the boat, you'll have to wait another three months for this to become available (perhaps next year).
– Issara Willenskomer
---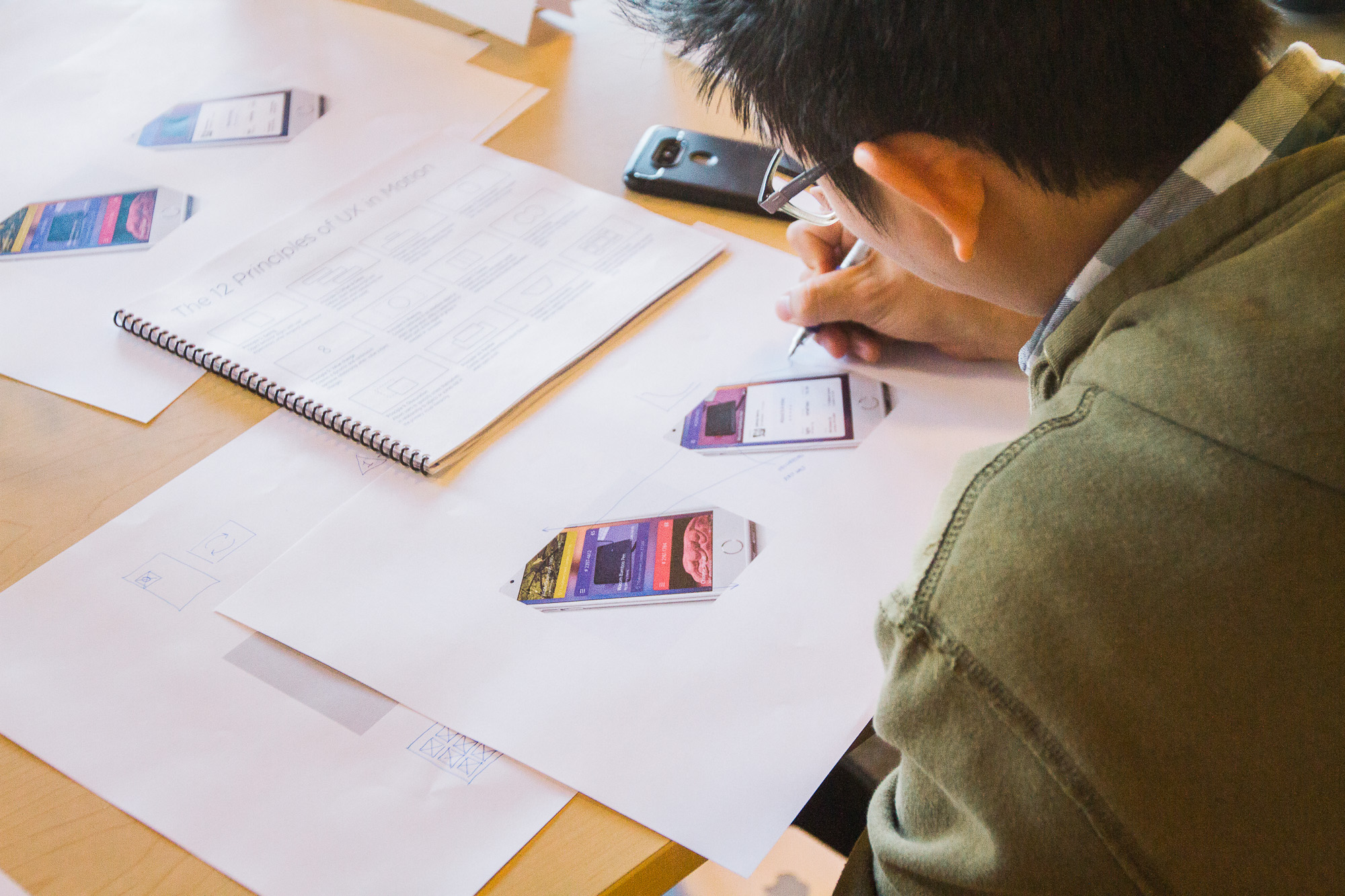 Workshop curriculum
This workshop is divided into 5 modules. You will have several breaks throughout the day, including lunch, which will be provided. During the day, you will have several hands on paper prototyping exercises where you will ideate and present motion based solutions to real world design challenges.
Module 1: Fast start
10:00am – 11:00am
Learn how motion creates partnership with UX.
Module 2: Motion creates meaning
11:00am – 12:00pm
Learn how users make sense of motion and how you can leverage this in your work.
Module 3: Mental models
12:00pm – 1:00pm
Learn how to use the 3 kinds of mental models when designing motion.
EXERCISE: Mental model creation and presentation
Lunch
1:00pm – 2:00pm
Module 4: Ideation and presentation
2:00pm – 3:30pm
Learn how to generate motion based hypothesis, tactical deliverables, and use stakeholder based language to present and share your ideas.
EXERCISE: Motion sketching and presentation
Module 5: Analysis
3:30pm – 5:00pm
Learn how to take any app or reference, un-collapse the ideas from the execution, and build a virtual dashboard of ideas to inform your ideation process.
EXERCISE: Motion sketching and presentation
★★★★★ "This workshop offers you a chance to quickly learn and discuss high level usability and motion examples in an open format. Wishing I could do this workshop weekly with my entire team."
– Andre, Visual Designer, Bank of America, Oakland
---

Bonuses
Because I'm so passionate about this topic, and because I want to support you in the strongest possible way, I'm, I'm also including these bonuses for you.
Bonus #1: Lifetime membership to online course
The Motion Design in Digital Products online video course takes the content of the live workshop, and builds upon it. [VALUE $1,997/year]

Bonus #2: Motion sketching mini-course
Learn step by step frameworks for drawing mental model based motion solutions. Learn how to use your motion sketches as a game plan when you build out your high fidelity prototype. [VALUE $97]

Bonus #3: 16 Step Motion Innovation mini-course
Learn how to jump start your creativity and problem-solving skills with this unique step by step framework. [VALUE $97]
Bonus #4: How to perfectly time your UI motion mini-course
Learn how to create perfect timing by focusing on the 'goldilocks zone' of motion. Remove all guesswork from your projects using time tested durations. Finally master the secret of velocity curves to deliver stunningly timed motion every time. [VALUE $147]
Bonus #5: 1 year of UX in Motion live monthly coaching program
Join our live monthly coaching call with Q&A, as well as receive exclusive content from Issara, only available to his members. [VALUE $3,600/year]
Bonus #6: Access to ALL UX in Motion After Effects tutorials [VALUE $1,204]
Master the art of designing motion prototypes in After Effects. These ground-breaking tutorials are designed to take you from the beginner stage, all the way through to mastery. Learn rapid iteration, finessing and detailing, and how to export your projects. Tutorial packages included –
UI Animation Fundamentals
Micro-interactions
Infographics and Dashboard Animations
Augmented Reality
Screen Replacement Mastery
Rapid Prototyping with Adobe After Effects
Total bonus value: $7,142
---
★★★★★ "The UX in Motion training established a solid foundation for our Designers and left us with valuable tools and tactics that will allow us to integrate motion as a prototyping tool in our practice, which will ultimately allow us to produce more tangible, evocative work for our clients."
– John Rousseau, Executive Creative Director, frog, Seattle
---
P.S.
This is exclusive content that I am just now making available for the first time.
I really want to make sure you don't miss out.
By offering continuing support through the coaching program you will continue to practice your skills, receive latest frameworks and tips, get your questions answered, stay connected to community.
This is only available four times a year and there are only 20 seats per workshop. So grab yours, and I'll see you in Santa Cruz on September 29th.
– Issara